Our promise is to deliver honest opinions and researched reviews on streaming-related products and resources, guiding you towards creating better content for an ever-growing audience.
This Is Just Our Beginning
Here at Streamer Startup, we're all about one thing: streaming. Our biggest goal is to become your go-place when you're looking to startup streaming or create content on your platform of choice. No matter if it's your first time streaming or your hundredth, we're all about walking you through the entire process of improving your streams.
With all of the different streaming tools out there, and all of the different types of content you're looking to stream, your needs are constantly evolving.
Our plan is simple.
We're dedicating ourselves to creat creating guides, product reviews, and other content to help you become more efficient and to help you make smarter decisions in your streaming/content creation endeavor.
Why Should We Trust You?
Simple. All our content will be honest and objective. No bullshit.
We've dedicated ourselves to providing you with guideso n how to select the best streaming equipment for your budget. Our team of experts combined has thousands of hours of streaming experience. We love the excitement we get when we have a successful stream that changes people lives.
We know how difficult it is find honest reviews online. There's a lot of TLC that goes into our reviews, comparisons, and guides. We want to help you find your next favorite streaming setup. No matter what your budget is, why you're looking to stream, your follower account, or how long you've been doing this, we're here to help guide you through the entire process of selecting your next streaming gear.
Our Mission
To test every streaming tool and product out there. We'll cover setup reviews, comparisons between popular streaming services, tips to help you stream successfully, and more. No matter where you're at in your streaming service, there's tons of advice we're here to provide you with.
What We Offer
StreamerStartup isn't just our name! We love helping people learn how to get themselves started in the wonderful world of streaming. All of the content that's on StreamerStartup to aimed to help you get started or improve.
How This Works
Here on StreamerStartup, our team is filled with people who are obsessed with streaming. Our team of experts has a very careful process they follow to ensure we treat every product, tool, and service we test out on our site fairly. We bring out expertise to make other product recommendations too!
We look at any top-reated, new, or unique streaming tools, products, or services. We'll either order the product or signup for the service.
We photograph every part of our ordering and using process. That way, if there's a difficult part (or anything that goes wrong) while we're ordering or using the product, you can see for yourself.
We make sure to answer any and all community questions as they come up.
StreamerStartup Core Values
While there are a variety of products available for everything you need, we do believe in paying more for higher ended/branded products that will last longer.
Quality and Durability
The product should be built steady, strong and last a long time through everyday usage.
Usability
The product should be easy to use or come with proper guidance to use it properly.
Nothing over-complicated.
Design
The product should be made with a thoughtful design and good style while considering the type of use it will get.
The StreamerStartup Team
Say 'Hello' to our StreamerStartup team!
David Borgogni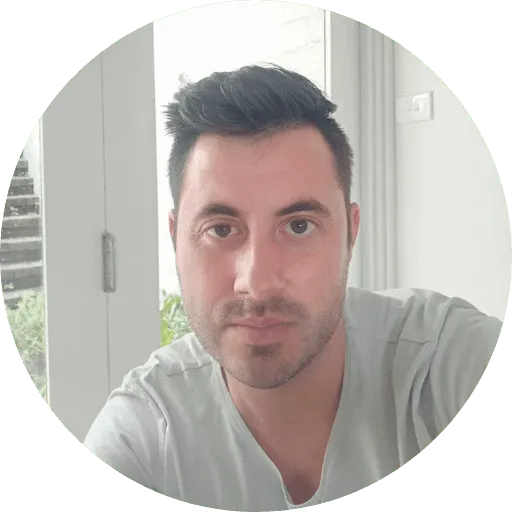 David grew up with a very busy life and little downtime. As he got older, he realized he craved a space where he could connect with friends and talk about things he's passionate about. So, he began streaming. As he kept up with a consistent schedule, he realized it's something that got easier the more he did it. He loves inviting people to his stream of a relaxed session. Although he's still a small streamer, he loves chatting with the people who stop by his streams.
Why am I giving advice on Streamer Startup?
Gaming has always been a significant part of my life. I love discovering new games and sharing my experiences on Twitch and other streaming platforms. Starting a streaming channel can be difficult because gathering followers and generating revenue streams take time. As a member of the Streamer Startup community, I can use my knowledge and experience to help young gamers become successful streamers.
What was the first game you ever streamed?
Heroes of the Might and Magic III was the first game I streamed. After a while, I also started streaming Hearthstone games.
What's one piece of equipment you couldn't live without for streaming?
OBS Studio. I think that people often underestimate how important it is to have streaming software capable of capturing screens in high resolution. In my opinion, OBS Studio is one of the streaming options for gamers.
Who is your favorite streamer?
I am a Hearthstone buff, so naturally, my favorite streamer is Kripparrian, but I also enjoy watching SilverName's and DogDog's streams.
What are your social media links?
Calum Vaughan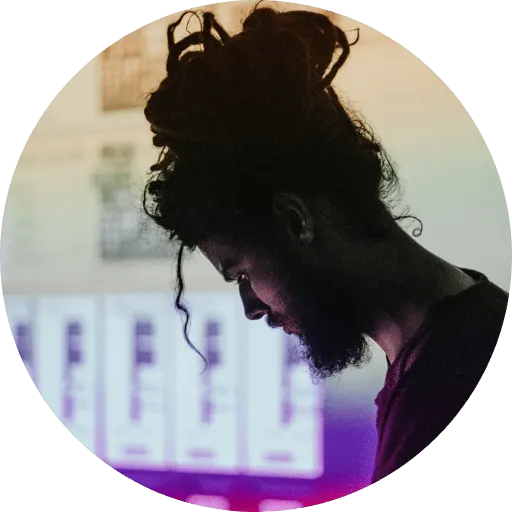 Streaming is second nature to Calum. There's no greater thrill in life than when he hits the "Go Live" button when he's streaming. Even though Calum's a shy person, he doesn't get nervous when he's playing in front of hundreds of people. He believes in being yourself when you go live, because it's so hard to keep up with a fake persona. Calum's here to share all of the tips and tricks he's shared with you over his years of streaming!
Contact Us – We want to hear from you!
If you have any suggestions or products you want us to take a look at that we don't have on the site, let us know!
We're more than happy to get new products or suggestions. Click below!