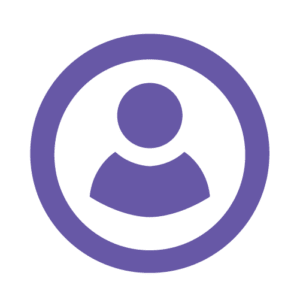 Latest posts by Streamer Startup Team
(see all)
When is the best time to stream on Twitch? How can you get more viewers? We found tools to help you find the stats you need to improve your stream.
If you're a Twitch streamer, then you know that the best time to start streaming is all dependent on where your audience is.

In this blog post, we'll go over some best practices for streaming at different times of the day. We will also talk about which hours are best for each region and the benefits of being online during those times.

It's important to know when the peak hours for your time zone are as a Twitch broadcaster. The best time of day for your Livestream will depend on your Twitch viewers' location and when most of them are on Twitch.

Keep in mind that your stream time should accommodate your schedule. You don't want to be forced to stream at a time you don't like.
Tell Me the Best Viewer to Stream Ratio
There isn't an ideal Ratio to look out for.

Knowing the average number of people who watch a streamer's live broadcast can help you decide when to stream and which game to play on Twitch.

With sites such as TwitchTracker and TwitchStrike, the info can be misleading if you don't do some research ahead of time.

If a new game comes out and most popular streamers are currently playing it, there's a high chance that your stream won't get watched, especially if you are starting. Competition from other streamers is something you need to keep an eye on.

When looking at live channels, make sure you check to see if most viewers aren't all tied to one big popular streamer. I'd also recommend excluding your peak times as this will greatly affect any ratios.

Your best bet would be picking something calmer without anyone big being in the same category. I think all up and coming streamers are doing this currently to get their audience count higher.
Figuring Out Different Time Zones
Not everyone is watching Twitch at the same time. Many streamers stream consistently on a daily basis and on a set schedule. This makes it easier for anyone from around the world to tune in as they know the best time to watch their favorite streamers.

Typically you want to pick the time zone you currently live in. This should make sense to most people.

Let's say you live in North America.

It would be easier to stick to your own time zone than to try and flip your whole routine and schedule around. The best time to stream would likely be during the peak times of your time zone.

An important factor to consider is if you want to show your stream to two different audiences, you can do two shorter streams (three to four hours long each) throughout the day.

One in the early morning and one more in the evening.

This is a good strategy to hit most regions and increase your odds of increasing your audience, twitch viewers, and followers.
Frequently Asked Questions about The Best Time to Stream on Twitch
Should You Stream on Twitch Every Day?
Streaming is really fun when you first start. But it can become tiring. You might want to stream every day for a while. A good streaming time would be 3-5 days a week.

It would help if you worked hard to create more great content during your days off to make people excited about watching you again.

However, it can sometimes be more time-efficient and manageable as a content creator to try and appeal to your average viewer. This means experimenting with time zones and streaming at times where the majority of your audience of Twitch subscriptions on your Twitch account will naturally see the content.
So check your viewer ratio and make your decision based on the patterns you find.
Is It Better to Stream in the Morning or at Night?
This all depends on where you live, and If you are starting streaming, you should stream at night, in the morning, and especially during weekends when more people are watching Twitch.

As long as you have a schedule that makes sense and research the best times to stream, you and the Twitch users who tune into your stream will have a good experience.
How Long Should I Stream a Day?
Streamers should go live 3-5 times a week for an average of 3-6 hours per session on Twitch.

It is important to have time between streams to grow the channel, make content, network with other people, and advertising.
What Are The Best Streaming Platform Alternatives?
As you can probably appreciate, while Twitch is one of the most well-known streaming platforms around, it's not the only option out there for content creators. There are a variety of different streaming sites that allow creators to make new content, find new viewers, and produce content that appeals to new demographics. However, you may be unaware of what there are. Well, allow us to help. Here is a list of the best alternatives to Twitch:

– Facebook Gaming
– Youtube Gaming
– Periscope
– Smash Cast
– Vimeo
– You Now
What Is The Best Streaming Software To Use?
While content is king in the Twitch streaming world, it is equally important to make sure that your stream setup is conducive to quality content. To do this, you need to employ the best tech and streaming software for the job. This can be a tough task, mostly because these software setups can be rather complex, with lots of bells and whistles. So we have done some digging and want to tell you which ones are worth your time. Here is a list of the best live streaming software on the market:


– OBS studio
– vMix
– Twitch Studio
– Xsplit
– Wirecast
– Nvidia Shadowplay
What Does It Mean To Be a Twitch Partner?
In simple terms, being a Twitch Partner is essentially being signed by Twitch. They look at your content, your ability to hold an audience and they bet on you as a streamer. As a partner, you are more likely to be featured and recommended by Twitch, you will receive 50% of all revenue relating to Twitch subscriptions and bits. This process is one that requires creators to submit an application to be considered for this opportunity.

This is not to be confused with becoming a Twitch Affiliate, the affiliate marketing strategy employed by Twitch. These creators will have to meet a certain set of requirements relating to viewership and consistency, and once they do, they will be able to monetize their Twitch channel. Twitch affiliate channels tend to make around 5-15% of all payments and anywhere from 50%-100% from concurrent viewers who donate. Both of these accolades can be achieved by a gamer, someone who chats, plays music or just about anything you can imagine.
Best Time to Stream on Twitch – Final Words
No one can answer when the best time to stream on Twitch is.

In the end, it depends on you and your plans.

Some people think that you should start streaming early if you want to have an audience on Twitch. However, you can also do other things like streaming less popular games and using social media to get people to watch on the days that work for you.

Try these suggestions and see what works best for you.

Good luck!
Continue reading:
Best Twitch Name Generators in 2022 – Find Cool Twitch Names