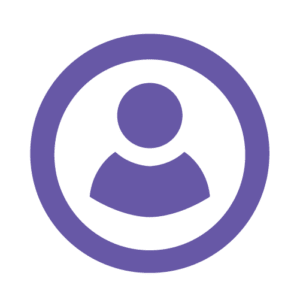 Latest posts by Streamer Startup Team
(see all)
This article will show you three methods on how to mute discord on OBS studio. It's very simple and easy.
Improve Your Stream Quality in OBS – How to Mute Discord on OBS
Inside your OBS software, select the "Audio Mixer" panel
Confirm that the Discord Audio Slider is present
Drag the slider down to the left to mute discord in OBS
Discord is a popular voice and text chat application that has become an integral part of many gamers' lives. However, for those who stream on OBS Studio, the sound effects can be quite distracting, and it's not always easy to disable them.
Fortunately, now, it's a relatively straightforward process that only takes a few minutes to do and will be well worth your time in the long run as you won't have to listen to annoying notification sounds ever again.
This article will give you some simple instructions on how to mute discord on OBS, and show how to make obs not pick up discord while you're streaming.
OBS Audio Output Capture Method – Mute Discord Audio Through the Audio Mixer Panel in OBS
If you are a Twitch streamer, this method is useful if you want to mute everything related to discord for your stream but still hear everything yourself.
Other streamers do let their viewers hear what is being said between their friends while playing, but there might be a time that you want to completely remove other users from hearing what is being said to you.
You will need to use a virtual audio device software similar to VB-Cable to set this up.
I find this software easier to set up than VoiceMeeter Banana as it gives you exactly 2 virtual outputs and 1 Main output.
So you can point your Discord to a virtual cable and set the other to your Desktop or Game audio, and that's it.
Just make sure your default device is the main input from both cables.
Inside of your OBS software, at the bottom right of your screen, you should see an Audio Mixer panel section for your desktop audio output device or devices.
This section allows you to control your audio sources from your main desktop audio source or an audio device. Pretty much any audio coming into your system can be managed from here.
You will need to add a Discord Audio output capture in the Audio Mixer section from the virtual cable you made prior.
I found the perfect video below that shows you how easily this is to set up.
Once you have your output added, you can either drag the Discord audio slider down if there is too much noise or if you want to quickly mute discord, slide it all the way to the left.
You can also click the speaker icon under your Discord source in the same section to instantly mute your Discord audio.
Doing this will allow you to quickly mute the Discord voice chat of your Discord calls right through OBS Studio.
This is handy if you are trying to add OBS Discord audio or record Discord audio on your video or if you want to simply mute Discord on OBS.
How Do I Get Streamlabs to Not Record Discord?
Streamlabs OBS is very similar and is based on the OBS software, and the layout and functionality are very similar. You can easily use any of the above methods to remove the desired audio from your online games or your mic if quiet gaming is more your style.
Does OBS Record Discord?
It records anything that you can hear on your desktop by default. If you do not remove it from the Audio Mixer section (via VB-Cable or VoiceMeeter Banana, etc.) or don't decide on muting a specific application, it will be heard in the final output.
How Do I Mute Apps on OBS?
In the Audio Mixer section in OBS, select which device or application you want to mute by either clicking on the speaker icon or dragging its volume bar all the way down. Each specific application would need to be set up using a virtual audio cable.
Final Words on How to Mute Discord
Streaming has grown tremendously in recent years.
And while there are endless numbers of platforms available that allow people like yourself access to various types of broadcasts, no other platform allows us as much customization as Discord for our communities.
Most streamers combine discord with friends and their communities. This is all built around the Discord app and Discord mobile app, which have quickly become one of the most important tools in streaming culture today.
This is why it is important to set up Discord and OBS Studio properly so that you can make it easy for people to watch you.
Hopefully, you now know how to mute discord on OBS and will be able to balance your game sound, notifications, background noise ,and mic audio perfectly.
Happy streaming!
Continue reading:
Purple Gaming Chair Ideas – My Choices for a Striking Aesthetic
Best Walmart Gaming Desks – My Top 6 Picks to Enhance Your Gaming Experience
Pink Gaming Setup Ideas For Aesthetically Pleasing Gaming Stations