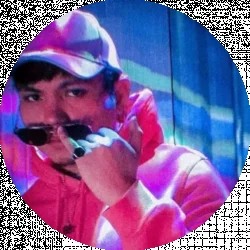 Latest posts by John-Carlo Vijuan
(see all)
The color pink represents a lot of different meanings, ranging from friendship, love, kindness, and even inner peace. If the color pink represents your personality, or you find pink very pleasing to the eyes, then why not turn your gaming station centered around that color?
Another color that is an excellent accent to a pink gaming setup is white, which means purity or innocence. While an all pink layout is achievable with a few modifications like painting certain parts of a PC to go with your all pink theme, we have included a few white products as recommendations into our lineup of great products ahead.
Let's be honest, not everyone is capable nor has the time of modding components, and surely, some of us have that fear of completely breaking the item that we will be modding, especially when it comes to PC components.
Without further ado, let's dive into the products!
The Gaming Table
Starting with the base or, let's say, the home of your PC and other Peripherals, the gaming table. There are variations to a gaming table, so we included at least one recommendation for each type.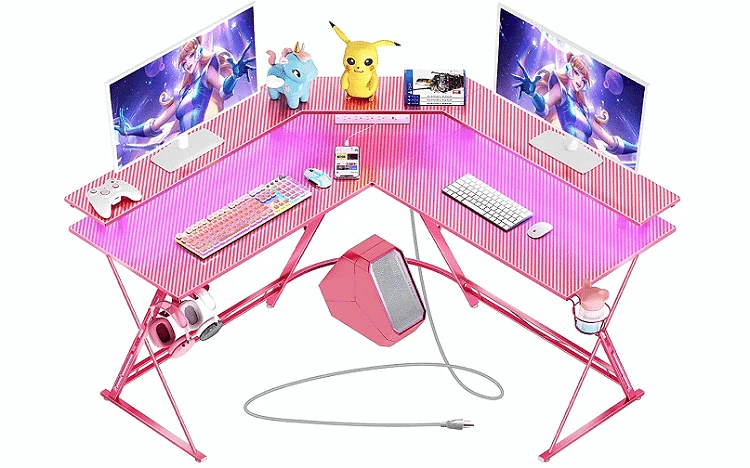 Having an L-shaped corner desk means that you'll have more surface area for your gaming space. Having an additional monitor is usually a trend we're seeing in gamers right now, which is why an L-shaped corner desk is a popular choice, especially for streamers.
It has a dimension of 50.4″ x 18.9″ x 29.6″. Length x Width x Height, respectively. We would highly recommend measuring the free space in your corner before ordering this product to ensure that it fits your room.
This desk also offers two rolls of 31.5 inches of LED strip, which provides RGB colors and six light patterns.
Its pink color is a great way to show off your all-pink gaming setup.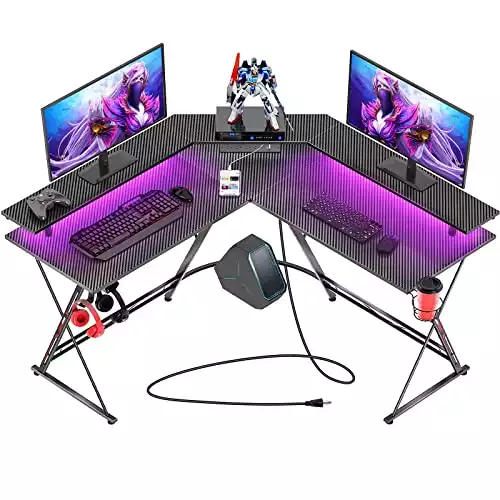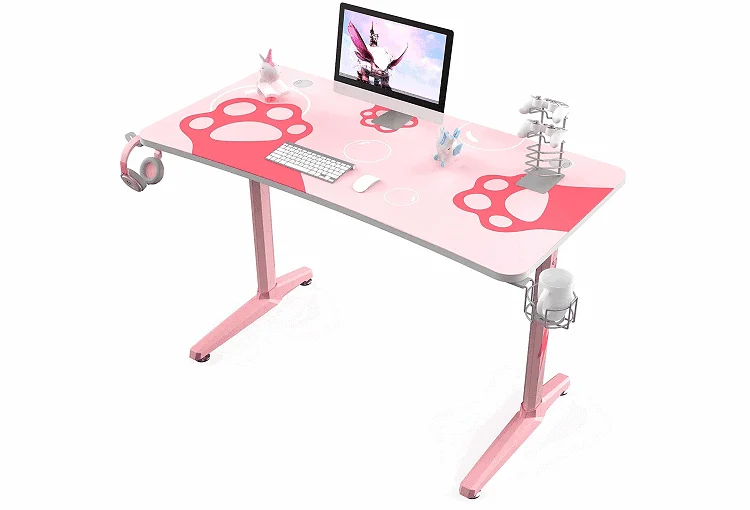 If you prefer a standard desk, this DESIGNA 47 Inch Office Desk is the one for you. This type of desk is also popular among gamers who don't have enough room space for an L-shaped corner desk.
It's dimensions are 47.24″ L x 23.62″ W x 30.24 " H
It features one of the best things you can ask for as a gamer, a cup holder. Yes, this desk has a cup holder for your favorite coffee or energy drink while gaming.
Designa Pink Gaming Desk | Amazon
Designa pink gaming desk designed in elegance, which is made of high standard P2 board meets the US CARB (California Air Resources Board) standards, it is a good choice for home office, e-sport, bedroom, and study writing.
Buy at Amazon.com
We earn a commission if you make a purchase, at no additional cost to you.
12/04/2023 03:13 pm GMT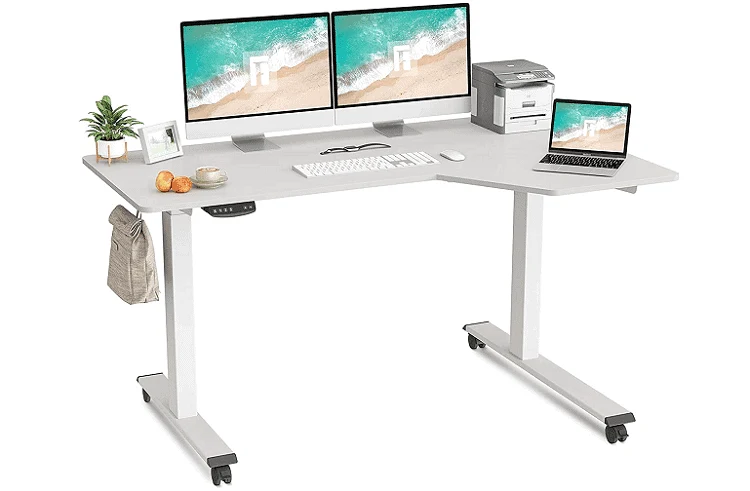 If you're not into the pink paws on the DESIGNA desk, or you do not have the space for the Seven Warrior L-Shaped Corner Desk, we would highly recommend getting this white FEZIBO L-Shaped Electric Standing Desk.
It is not as big as a full-sized L-shape desk, but its design offers a bit of its feel. The FEZIBO standing desk also offers three presets to adjust the height of your gaming desk, ranging from 27.16 inches to 46.06 inches height.
Whether you would like to game while standing up or while sitting down, this desk has you covered. A bit of stretching is good for your health whenever you're in for long hours of gaming.
Also, the FEZIBO's white color helps give your gaming station a lighter vibe and not over-drown your Instagram photos in pink.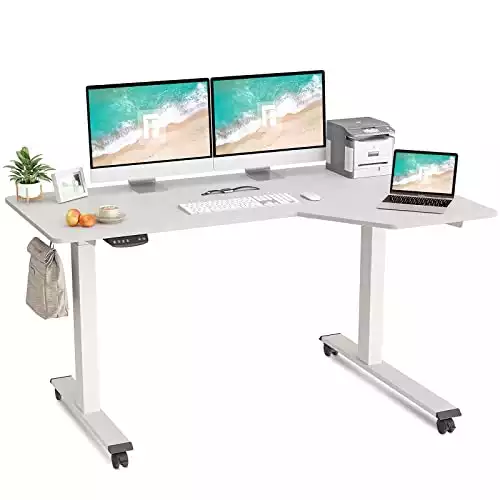 The Gaming Chair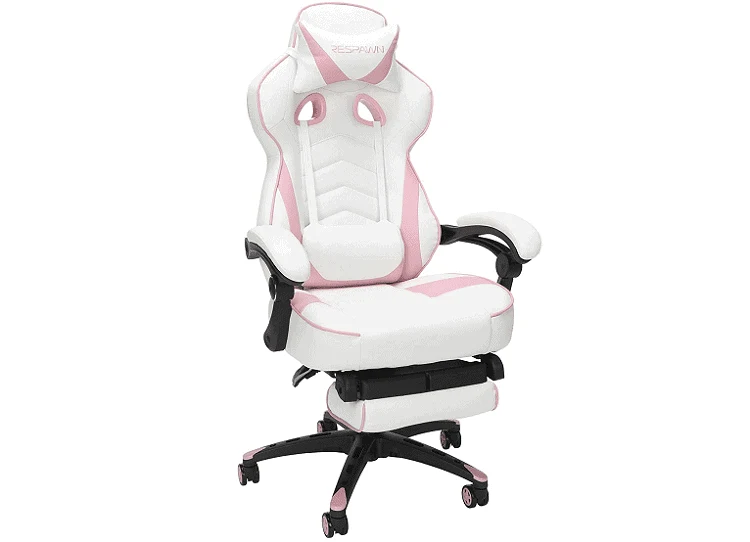 Continuing the trend of white and pink, the Respawn RSP-110 is one of the most budget-friendly gaming chairs that you have on the market as of now.
It sports a sleek white primary color with an accent of pink, which looks fantastic.
This gaming chair might look pretty based on its aesthetic, but the comfort you will get from it is not really on par with other chairs on this list.
It has a footrest, which is an excellent feature for its price.
If you're looking to buy a cheap chair to spice up your gaming station, and you're mainly going for a specific theme, then consider taking a look at the Respawn RSP-110.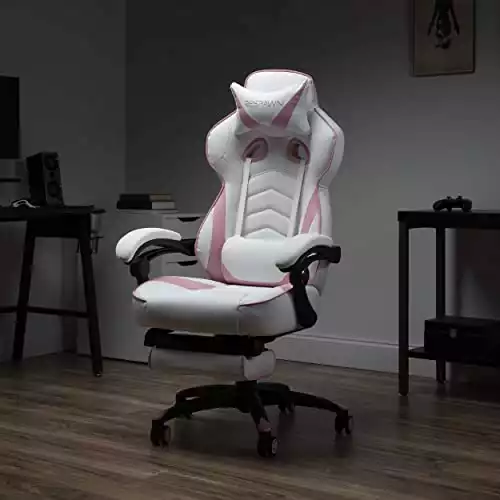 RESPAWN 110 Chair | Amazon
A racecar-style gaming chair that provides luxury and comfort, whether it's used for intense gaming sessions and climbing to the top of the leaderboards, or long work days.
Buy at Amazon.com
We earn a commission if you make a purchase, at no additional cost to you.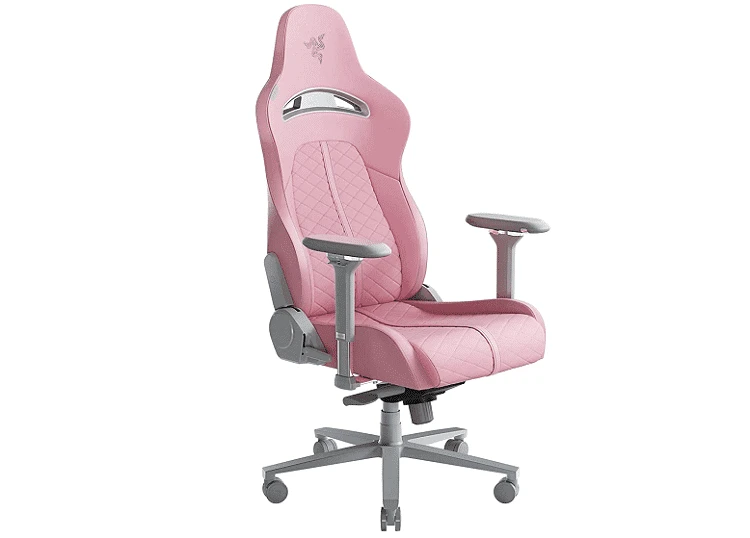 With Razer releasing its new line of chairs just last October 2021, the Razer Enki is one of them, and the fantastic news is that they included a Quartz color for their Razer Enki and Enki X.
The Razer Enki is the big brother of the Enki X, which includes more features such as 4D armrests (2D armrests for the Enki X), 152-degree reclining capability, and lastly, a memory foam headrest.
Razer loves having a particular theme for their products; if you own a Razer Product with the Quartz color scheme, you better get the Razer Enki Quartz to match your overall gaming station design.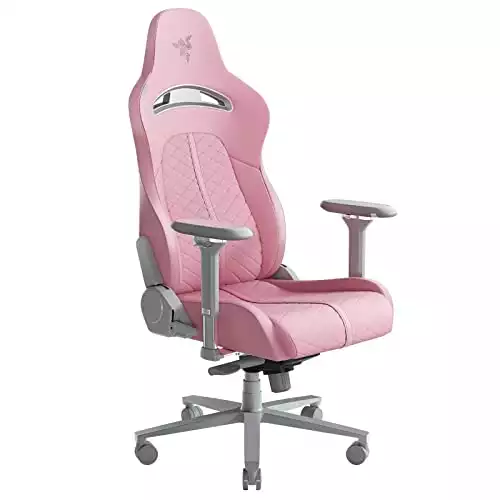 Razer Enki Gaming Chair | Amazon
Feel less fatigued over long periods with the lumbar curve that gently supports your lower back and encourages sitting in a neutral position. Unparalleled comfort with a softer seat base for a cushier feel and a firmer seat backing for solid support.
Buy at Amazon.com
We earn a commission if you make a purchase, at no additional cost to you.
12/05/2023 09:41 am GMT
Secretlab TITAN Evo 2022 Series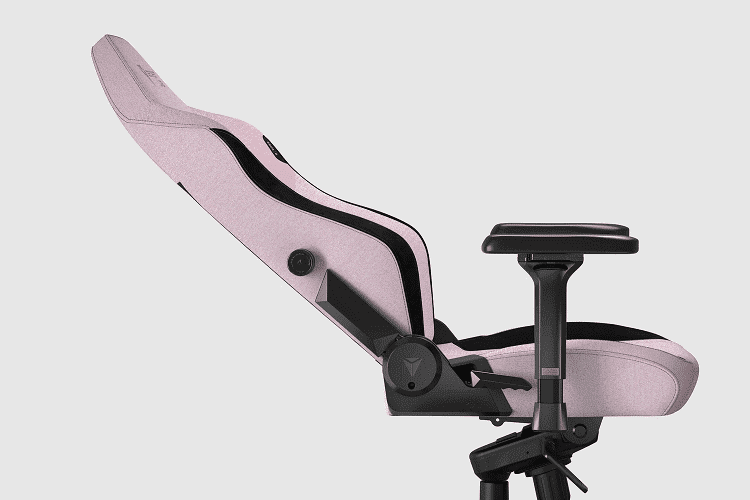 One of the best gaming seats in the market right now, the Secretlab Titan Evo 2022 is one of the best gaming chairs below $500.
Although they do have add-ons, just the base gaming chair itself is a delight to all gamers out there.
Its sleek and plush design does not compromise comfortability; if you're in for long hours of gaming and want to sit around all day, then consider checking this chair out!
The Gaming PC
We will not include a complete gaming PC build for this list, just ideas and recommendations for some of the important to have in that Pink Gaming Station we're trying to achieve. While we won't include every PC component, these are just what I think the most essential when you want your build to fit a particular theme or color scheme.
The Chassis
The mainframe of your PC is your chassis. Without a good chassis fitting the theme, you might as well build a cardboard box and put in your PC components there. Just kidding, we gathered a few chassis here that fit the overall theme.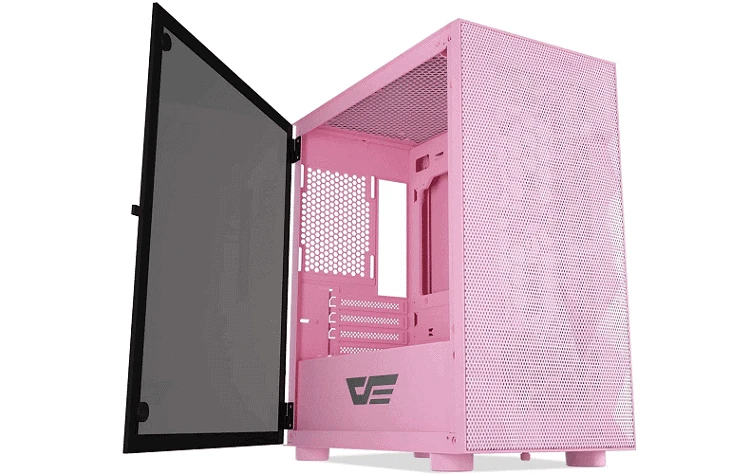 Starting off the chassis list with the cheapest, the darkFlash DLM21 is an M-ATX case, perfect for a compact PC build.
It has a swing-door mechanism on its 4mm thick tempered glass panel. The chassis also features a mesh panel on the front side for increased air intake, which leads to lower temperatures for your pc.
Its front panel also has a low-poly panel design, meaning that whenever light shines on it, it emphasizes those shadow-like geometric shapes in the front panel, making it feel a bit on the premium side of PC chassis.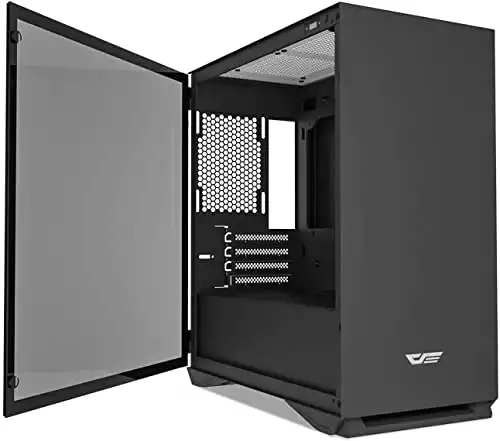 DarkFlash DLM21-Mesh Pink | Amazon
This mid-tower gaming case must be a top choice for gamers, content creators, and PC enthusiasts, who are looking for high-performance computer gear.
Buy at Amazon.com
We earn a commission if you make a purchase, at no additional cost to you.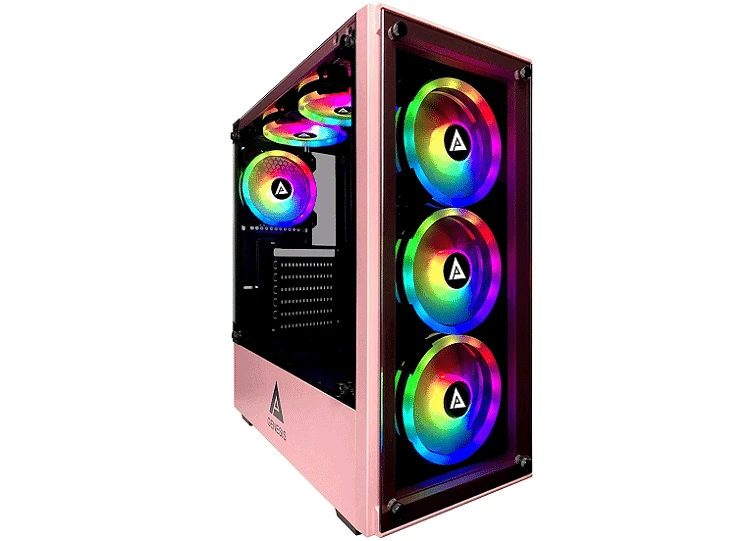 Another budget-friendly chassis, we have the Apevia Genesis-Pro. I included this in the list because it is an option for people who has an ATX motherboard or for people who wants to build a medium-sized PC.
This mid-tower chassis has a sleek design with tempered glass panels, one on the front and one on the side.
This chassis will also include six 120mm RGB fans, which adds to the chassis' appeal.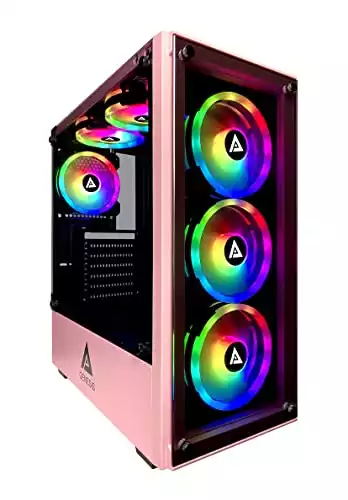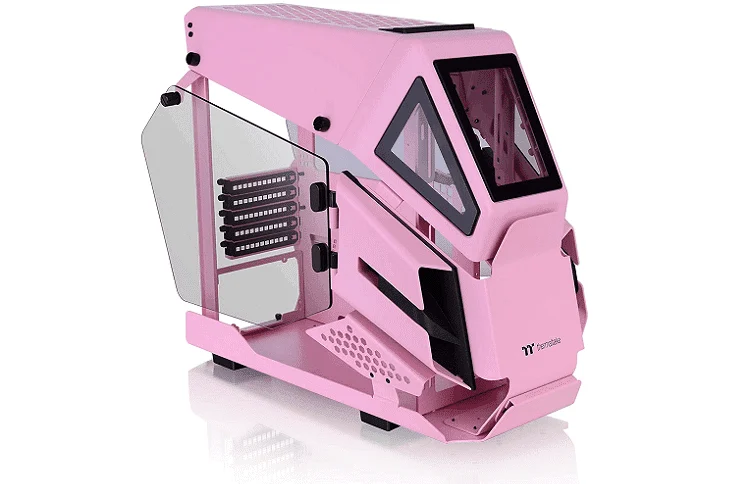 For all of you anime-lovers out there, oh, do we have excellent news for you. Just from the look of it, it looks incredible.
The AH T200 has a great cooling capacity, supports water cooling, and provides easy access to your components.
The only downside of this is that cable managing this case will be tricky, and also, for a micro-tower, this is quite big.
Its build and form immediately strike you in a good way. If you're vying for a good impression, why not go for this case?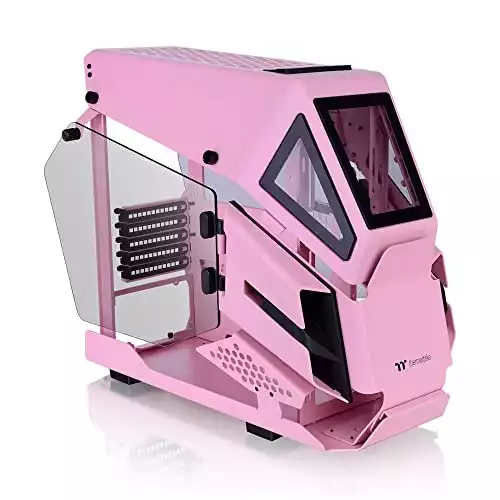 Thermaltake AH T200 Pink | Amazon
AH T200 Pink Micro Chassis is the small version of our iconic air-force-styled architecture and comes with two durable 5mm thick tempered glass window, and outstanding system ventilation.
Buy at Amazon.com
We earn a commission if you make a purchase, at no additional cost to you.
12/05/2023 01:28 am GMT
The Graphics Card
The GPU is one of the essential components when it comes to gaming. Unfortunately, due to the increased prices in GPU, some of the entry-level GPUs that I researched are currently out of stock. Worry no more, we got you covered, and we will be providing you with a few options for your GPUs. While keeping our theme or motif, our list will range from mid-gaming GPUs to high-end gaming GPUs.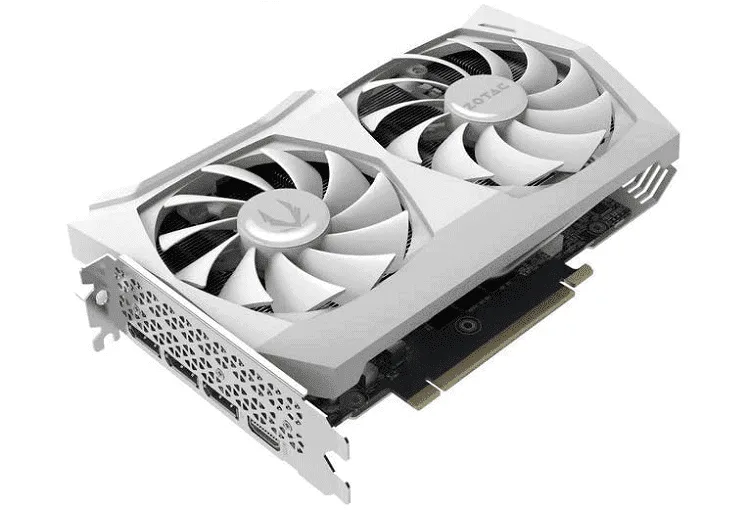 The Zotac RTX 3060 AMP is a perfect fit for your pink chassis. The accent of white and pink certainly has an appeal and is very aesthetic-looking.
The Zotac RTX 3060 is perfect for 1440p or even a bit of 4k gaming. It can easily max out games at 1080p. The best part about it is that you can even use ray-tracing and DLSS, which is Nvidia's main selling point for RTX products.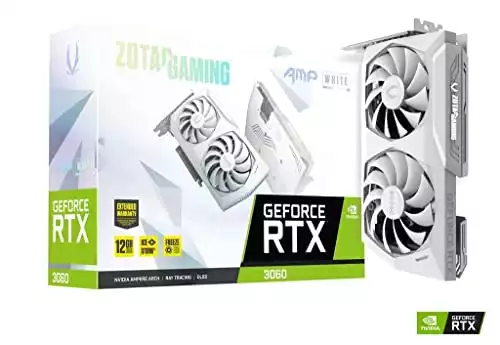 Zotac RTX 3060 AMP White Edition | Amazon
Built with enhanced RT Cores and Tensor Cores, new streaming multiprocessors, and superfast GDDR6 memory, the ZOTAC GAMING GeForce RTX 3060 AMP White Edition gives rise to amplified gaming with high graphics fidelity.
Buy at Amazon.com
We earn a commission if you make a purchase, at no additional cost to you.
12/04/2023 08:58 pm GMT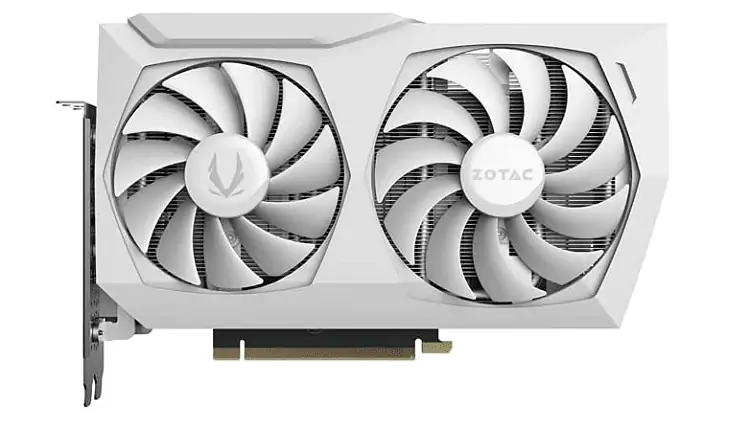 It seems that Zotac is winning the race with available white graphics cards on the market. The RTX 3070 is almost similar, if not a bit better, in performance to the previous generation's flagship card, which is the RTX 2080 TI.
While the RTX 3060 is somewhat enough for low-mid settings in 4k, the RTX 3070 gives you more flexibility in terms of increased fidelity and quality of effects you see on-screen.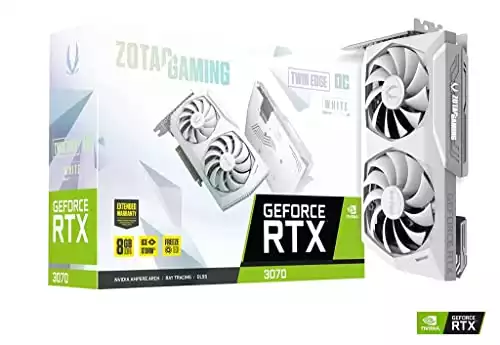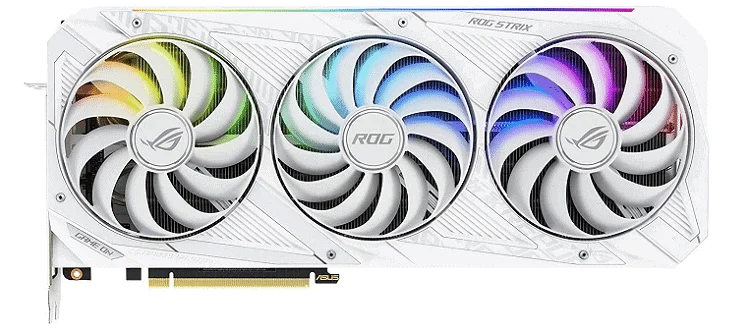 What a giant leap in price, the initial MSRP for the RTX 3090 is $1,499, but unfortunately, with GPU stocks being very limited as of late, this is the standard pricing for an RTX 3090.
Then again, you are getting the best of the best card right here, and its performance does not disappoint. With 24Gb of Video RAM, this card can easily play any game at 4k settings.
The sleek and elegant design of the STRIX card is also a massive plus, with its RGB streaks just below the "GEFORCE RTX" logo; this graphics card is such a beauty to the eyes.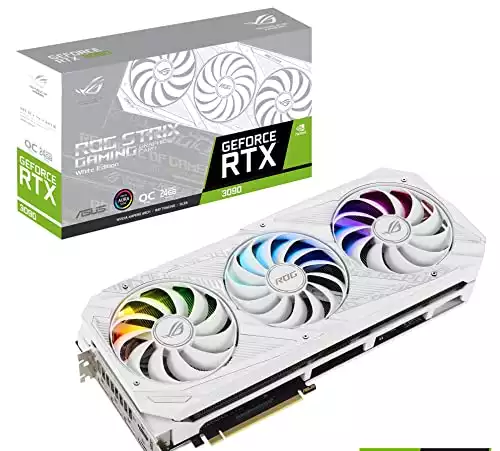 The Motherboard
The motherboard is barely seen in a PC setup because other components cover it. We have included two motherboard recommendations here, one for an Intel-based gaming PC and the other one is for an AMD-based gaming PC.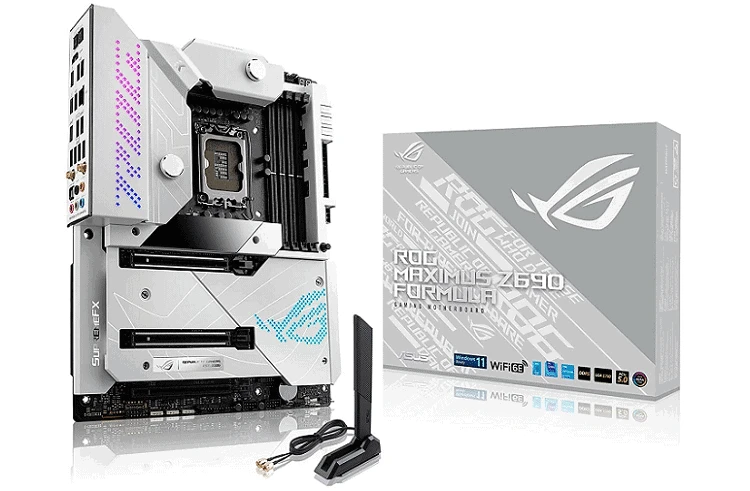 The ASUS ROG Maximus Z690 Formula is one gorgeous, sleek and pure-white gaming motherboard. This motherboard supports the latest 12th-gen of processors by Intel.
It has many features, including AI overclocking, AI Cooling, DDR5 support, and even WiFi 6E!
If you want to have complete control and personalization of your RGB lights, then the ASUS Aura Sync has got you covered.
The all-white motherboard suits the pink motif of your gaming station.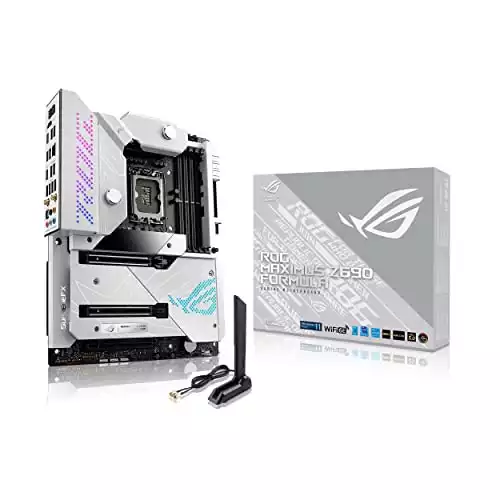 ASUS ROG Maximus Z690 Formula | Amazon
Moonlight white color scheme ASUS ROG Maximus Z690 Formula (WiFi 6E) is plumbed for custom liquid cooling and extreme performance gaming rig.
Buy at Amazon.com
We earn a commission if you make a purchase, at no additional cost to you.
12/05/2023 04:08 am GMT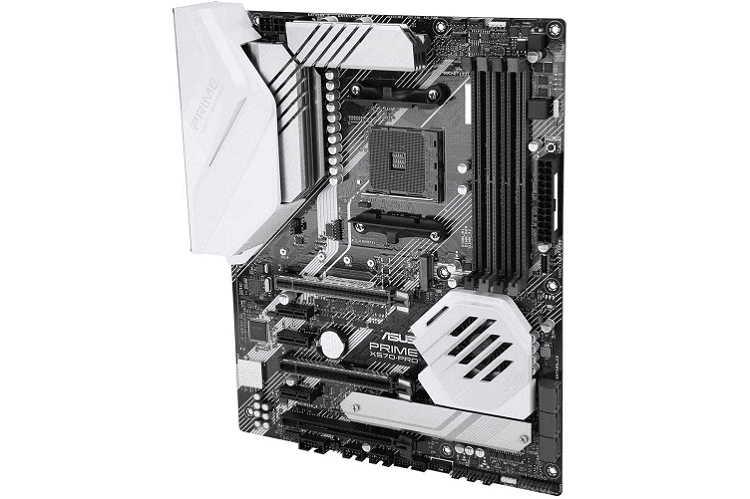 While it is a black and white motherboard, the white accent perfectly fits our motif. As mentioned, most of the components would be covering the motherboard, but mainly the white accents will be seen on your side panel, so it's a nice touch.
The ASUS Prime X570-Pro supports the latest AM4 Processor, including the top-of-the-line Ryzen 9 5900x.
It also has a white IO shield, perfect for your pink chassis. It has a minimal RGB streak which looks great if you're going for an RGB-minimal build.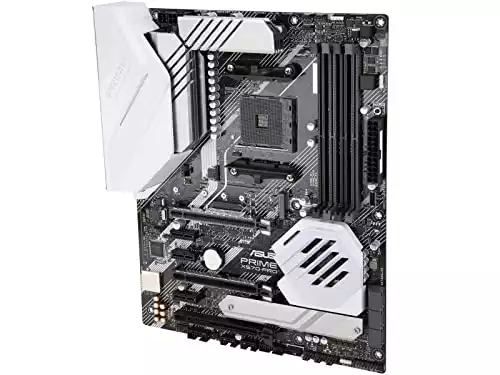 ASUS Prime X570-Pro | Amazon
Powered by AMD Ryzen 2 and 3 AM4 processors, the Asus Prime x570-pro delivers customizable performance.
Buy at Amazon.com
We earn a commission if you make a purchase, at no additional cost to you.
12/05/2023 03:11 am GMT
The Cooling System
For cooling systems, you have two options, air cooling or a water-cooling system. An air cooler uses a fan to intake and exhaust air to cool your system processor, while a Water-Cooled system uses a pump and cooling liquid to lower your system's temperature.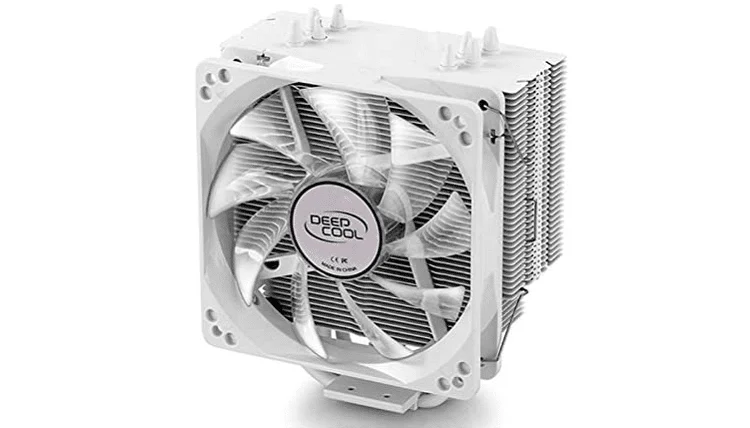 A budget-friendly yet highly regarded air cooler, the DeepCool GAMMAX 400 only has a white LED available. So RGB is not an option.
The GAMMAX 400 White's main selling point is its performance-price ratio. It's hard to find another air cooler that performs as well as this one for its price range.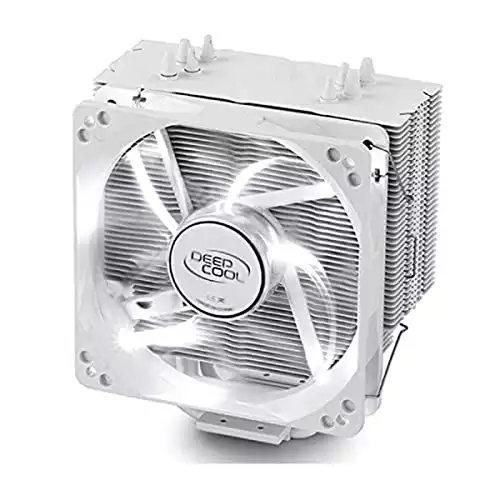 DeepCool CPU Cooler (GAMMAXX 400 White) | Amazon
Equipped with multiple clips to support Intel LGA2011/1366/1156/1155/1151/1150/775 and AMD AM4/FM2/FM1/AM3+/AM3/AM2+/AM2/K8. Airflow - 74.34 CFM. Noise level - 30.0 decibels.
Buy at Amazon.com
We earn a commission if you make a purchase, at no additional cost to you.
12/04/2023 05:09 pm GMT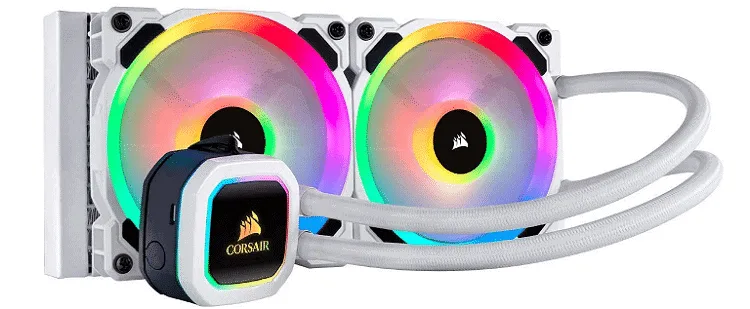 The Corsair iCUE H100i RGB Pro Xt is a great-looking All-In-One system (AIO); it sports a sleek white design, and the performance is excellent.
Since it is an all-in-one liquid cooler, it does not need maintenance, unlike other water cooling systems.
It also has customizable RGB lighting, so you'll be able to freely choose any color to fit the theme of your build.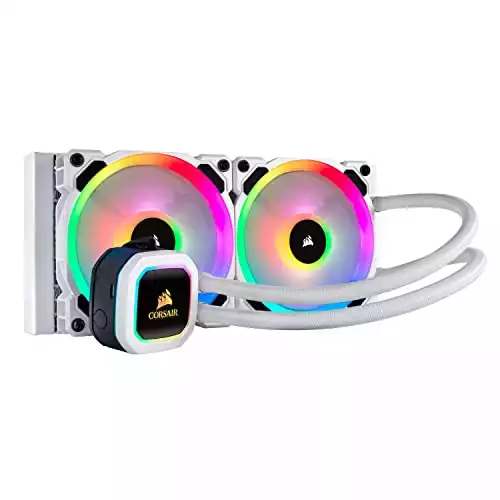 Corsair iCUE H100i RGB Pro XT | Amazon
Two Corsair LL120 RGB White PWM fans deliver a blast of color from 16 LEDs each, along with improved airflow for extreme CPU cooling performance. Airflow 63 CFM. Noise level 36.0 decibels.
Buy at Amazon.com
We earn a commission if you make a purchase, at no additional cost to you.
The System Memory (RAM)
Random Access Memory, commonly known as RAM, is the amount of memory your computer has to accommodate the number of programs or tasks it can open at once. The bigger the RAM, the more programs you can open; hooray for more browser tabs!

The T-Force Delta RGB is a nice set of RAM to have mainly for its speed, and you guessed it, the ever-so-important RGB lights.
Its speed is alright for today's standard; clocking in at 3600MHz, this set of RAM is enough for your basic PC gaming, working, and even streaming needs!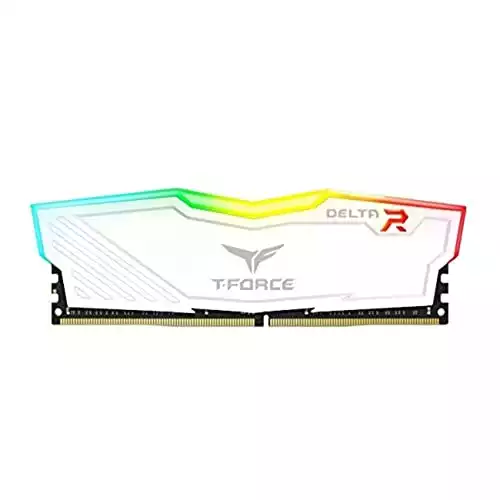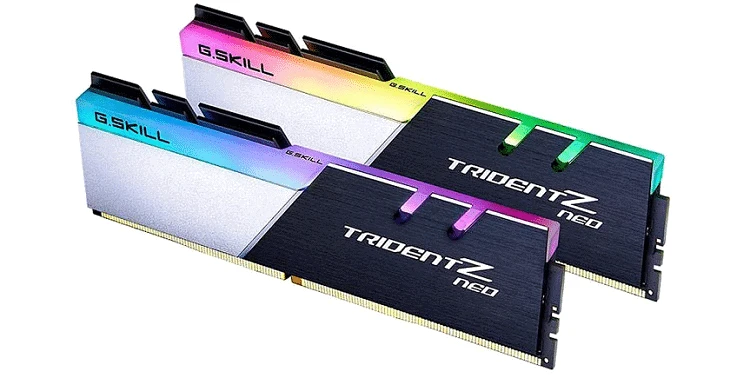 Wow, the price really went up for the same specifications. If you want your PC ballin', you have to get these G.Skill Trident Z.
You're mainly paying the extra money for the design and the aesthetic of the RAM. Props to G.skill for making it look sleek, premium, and overall, I'd say it fits the motif of the gaming station.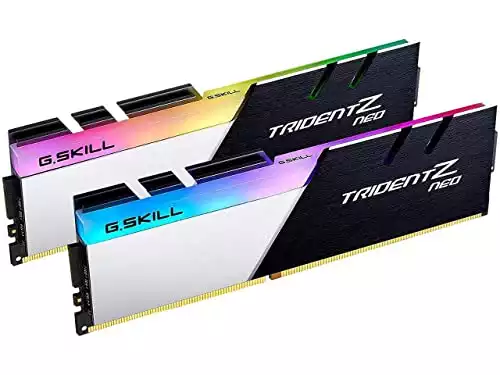 The Peripherals
Now you have the desk and your gaming PC; the next thing would be the peripherals.
Gaming Mouse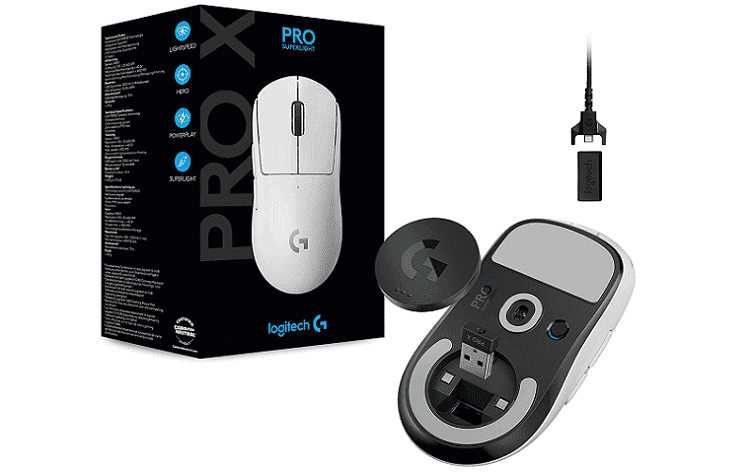 The Logitech G Pro X Wireless Mouse was already one of the best mouse devices out there, and Logitech improved on this by making a Superlight version.
Now only weighing at 63 grams (with the regular version weighing at 80 grams), this means that you'll be moving your mouse with lesser effort than before.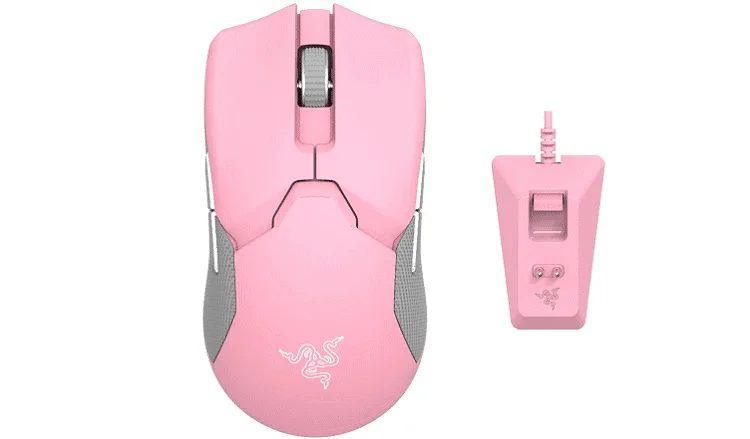 I own a Razer Viper Mini, and I've never had any issues with it; I love it, and I've been using it for more than a year now.
The Razer Viper Ultimate is just an upgraded version of the Razer Mini, with the Ultimate being heavier at around 78 grams.
It is wireless and includes a charging dock; it comes in the fabled Quartz color, sticking to the pink gaming station's theme.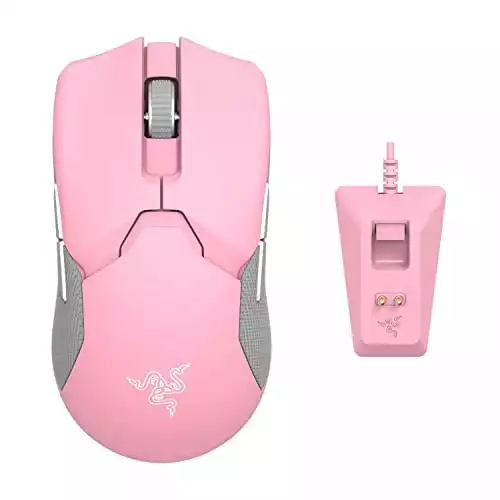 Razer Viper Ultimate Lightweight Wireless Gaming Mouse | Amazon
Forget about average and claim the unfair advantage with the Razer Viper Ultimate—a wireless gaming mouse built to win. Designed to be a true extension of a gamer, this deadly predator comes with our most cutting-edge technology and is ready to sink its fangs into the competition.
Buy at Amazon.com
We earn a commission if you make a purchase, at no additional cost to you.
12/04/2023 04:51 pm GMT
Gaming Keyboard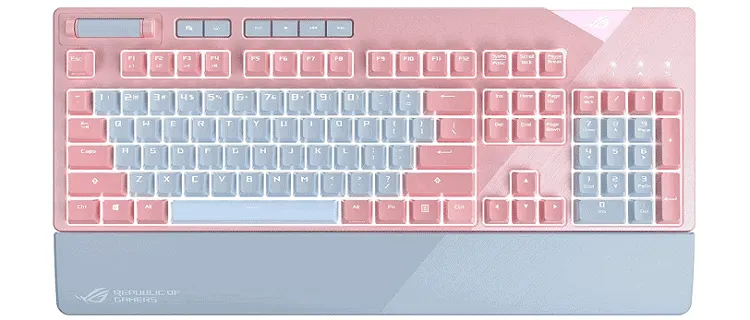 The Asus ROG Strix Flare has two options for its switches, Cherry MX Red or Cherry MX Browns; while I prefer the red switches over the browns, it is an excellent option to have.
It offers 100% anti-ghosting keys and even the option to manually record your macros.
The design and color scheme of the keyboard has a certain appeal, and I like it. It has a gray and pink theme, but the gray doesn't stand out that much because it is a variant of the color white.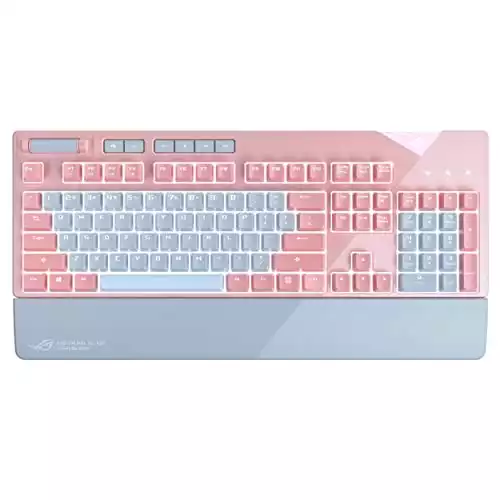 Like other Razer products, the Razer Blackwidow V3 comes in pink. So you're starting to see a trend here, Razer loves pink.
The Razer Blackwidow is a full-size mechanical gaming keyboard with the patented Razer Green Switches. It also has per-key addressable RGB, a win again for you RGB lovers.

Gaming Headset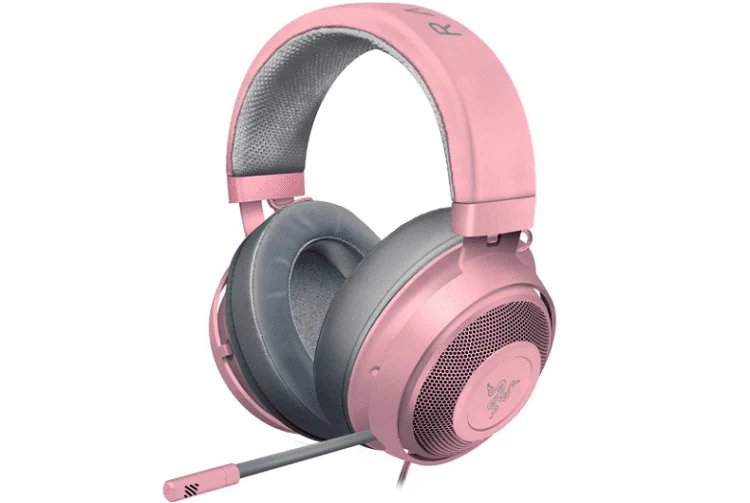 When the first edition of the Razer Kraken came out, I immediately bought it mainly because my favorite youtube Pewdiepie has it.
I loved its sound; the overall feel, though, is somewhat a bit tight to my liking, but that may be because of my big head shape.
Then again, it's a budget gaming headset and sounds good, and hey, it comes in pink, so what else would you want?
Razer Kraken Gaming Headset Quartz | Amazon
The 3rd generation Razer Kraken is the wired headset for competitive gamers. Its large 50 mm drivers deliver powerful and clear sound. It's engineered for long-lasting comfort with cooling-gel cushions. A retractable microphone ensures your shot calls are always delivered in absolute clarity.
Buy at Amazon.com
We earn a commission if you make a purchase, at no additional cost to you.
12/04/2023 06:13 pm GMT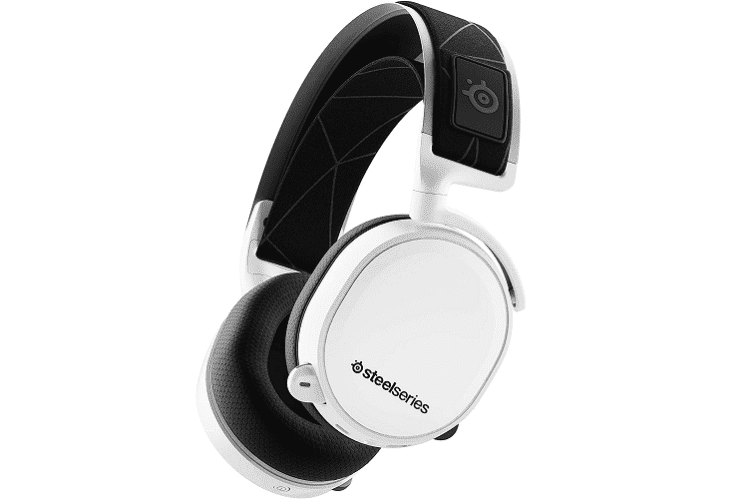 The SteelSeries Arctis 7 is a white and sleek-looking headset. It comes with X v2.0 Surround sound, and it also has support for DTS.
It also is a wireless headset, so you won't have to worry about those pesky wires messing up your clean setup.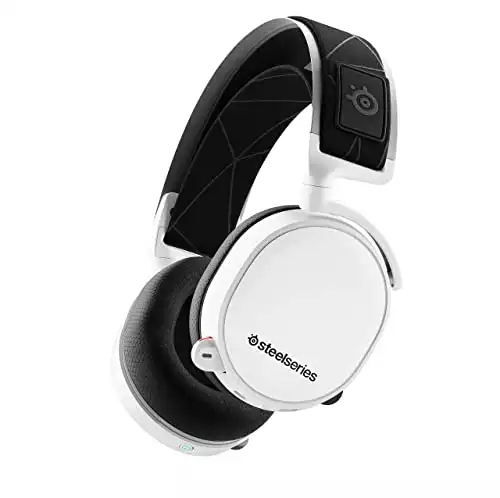 Steelseries Arctis 7 | Amazon
Designed for gaming, the 2.4 grams connection delivers rock-solid, lossless wireless audio with ultra-low latency and 0 interference.
Buy at Amazon.com
We earn a commission if you make a purchase, at no additional cost to you.
12/04/2023 07:40 pm GMT
Gaming Monitor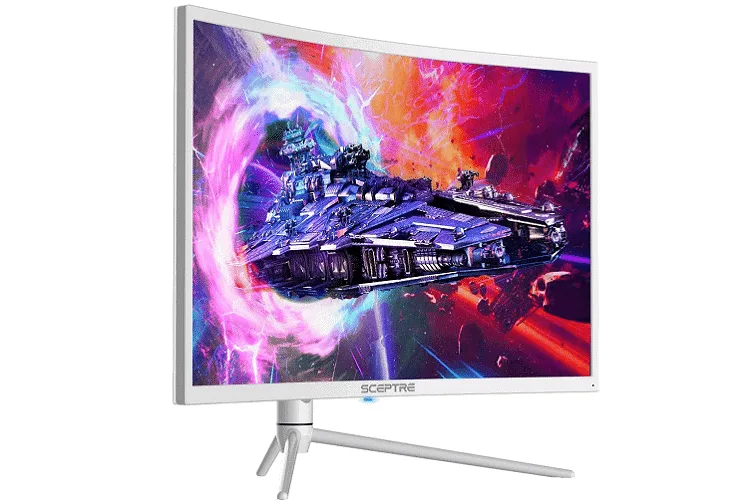 Sceptre is a budget-friendly monitor brand. I've had first-hand experience with a Sceptre cause my friend has one.
For its price, it has excellent specs and features. These features include a high refresher rate of 165Hz, Vega Certified DisplayHDR 1000, a 1ms response rate, and up to a 99% sRGB rating.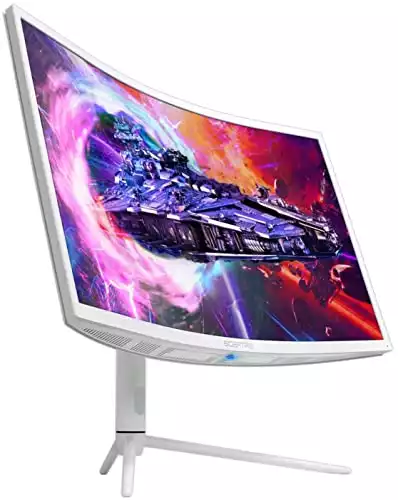 Additional Accessories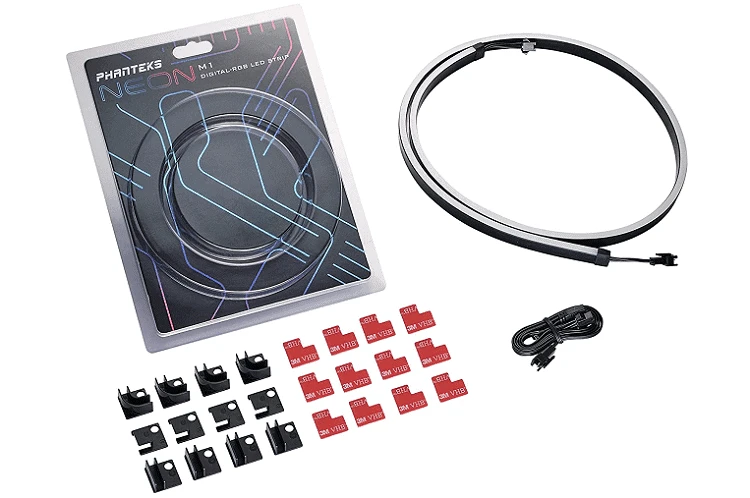 Why yes, more RGB for your PC! The Phanteks' NEON Digital RGB Led Strip has a flat surface making the lighting look seamless rather than having individual LED bulbs doing all the work.
It achieves this effect using a diffuser, making it viable to have a gradient color for your RGB strips.
Also, this LED Strip is addressable, meaning you'll have complete control over it using your PC's software.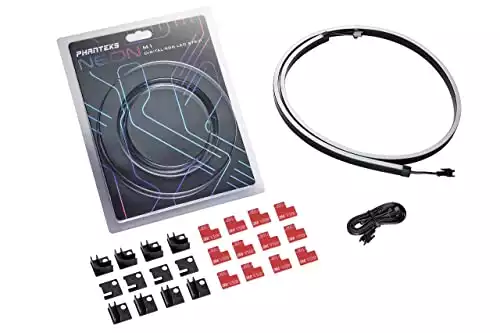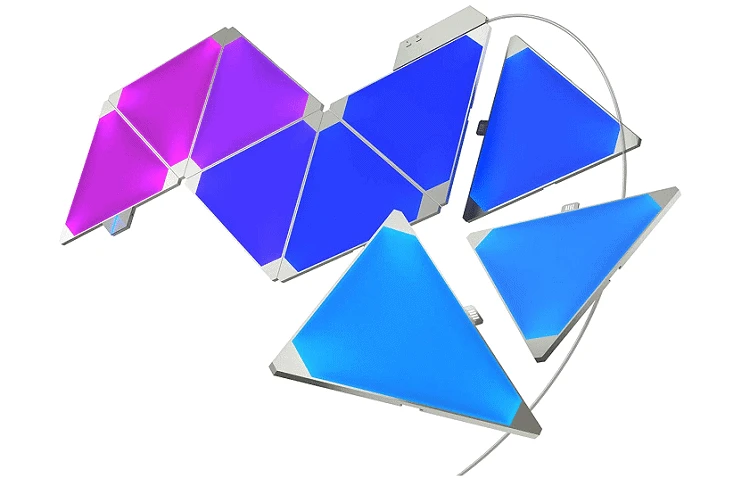 I've seen a lot of streamers with Nanoleaf lighting behind them, and it certainly looks very charming.
Addressable RGB and aesthetically pleasing to the eyes, be sure to check this out if you want to improve your overall background scene when streaming.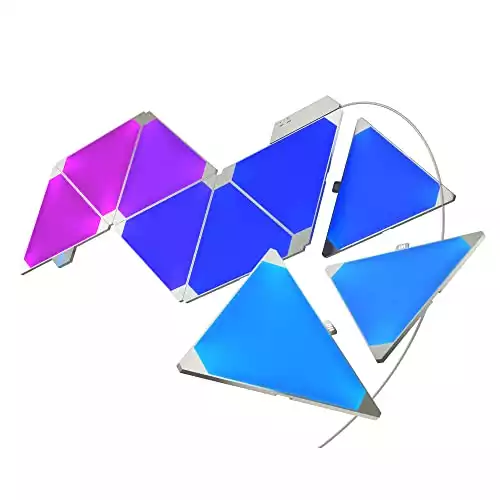 Nanoleaf Rhythm Edition Smarter Kit | Amazon
Unique modular smart decor lighting that is perfect for setting the ambiance or boosting productivity. Reacts to your favorite music in real-time.
Buy at Amazon.com
We earn a commission if you make a purchase, at no additional cost to you.
12/05/2023 02:08 pm GMT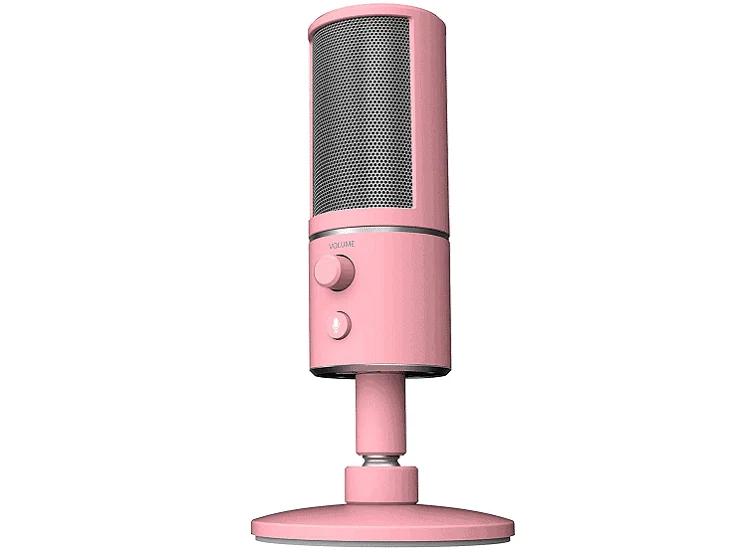 Let's help you complete that streaming set up with a pink microphone! From my time on Twitch and also, I've watched other Facebook Gaming streamers; personally, this is a good microphone to use as a streamer.
It sounds nice, clear, and overall does the job well for its price. Plus, it comes in pink!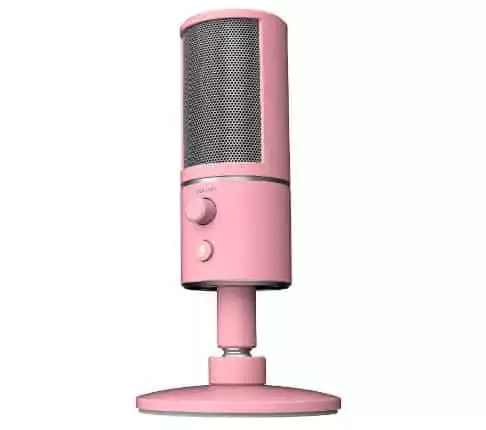 Razer Seiren X USB Streaming Microphone Quartz | Amazon
Designed and tested by top Twitch streamers, the Razer Seiren X Quartz Edition is your key to getting heard in the mightiest way possible. Backed by the best microphone technology, it's the first step to taking your live streaming to new broadcasting heights.
Buy at Amazon.com
We earn a commission if you make a purchase, at no additional cost to you.
Continue reading:
Kawaii Gaming Setup Ideas – How to Create a Cute Gaming Room
Top 10 Best White Gaming Chair Ideas
FAQs Section
Question: What do You Need for a Gamer Girl Setup?
Answer: For a gaming girl setup, you only need a desk, a pc or a console, and some peripherals included in this post (highly optional).
As for the theme of your girl gaming setup, that depends on your taste. I've seen girl streamers rocking a black and white gaming station, and some have pink or purple as their theme.
I would highly recommend not giving in to the word "gaming" since it's mostly a marketing strategy for companies. Other products out there are better than those branded as "gaming products."
Question: How do I Organize my Gaming Setup?
Answer: Here are some tips to get your setup more organized and soothing to the eyes.
Cable Management is a must.
Clean your desk and remove useless clutter.
If you own a headset, get a headset stand.
Create your theme or motif, specifically go for a particular color theme.
Question: What Should Every Gaming Setup Have?
Answer: Mostly, you'll think that these are a bunch of products that you need to buy. Well, that is correct in a sense, but for me, gaming for long hours has always been a painful struggle due to the lack of comfort. Here are a few suggestions to improve comfortability while gaming.
Make sure you're gaming station has enough ventilation, strong enough that you won't feel your PC heating up.
Get a good and comfortable chair. I have had a cheap gaming chair for almost a year now, and I can tell you it's killing my back. If you don't have a budget for a high-end gaming chair, I would suggest going for an ergonomic office chair instead. It supports your back better than a cheap gaming chair.
Get a water bottle holder. I always keep a water bottle on my desk during long gaming sessions; a water bottle attached to the end of your desk would undoubtedly help get things organized in your setup.