Stream Deck Icons Pack from Own3d.TV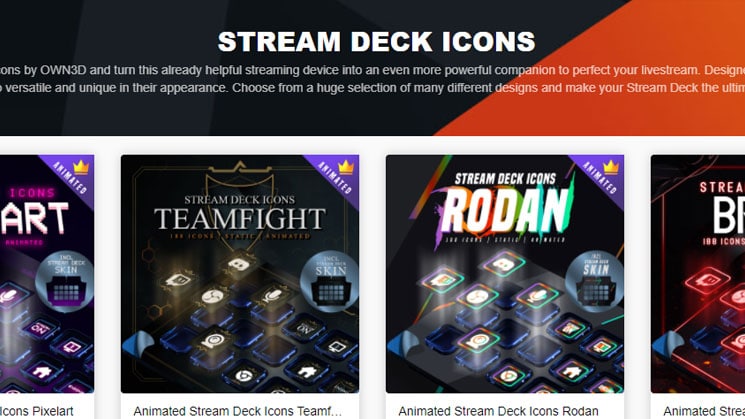 While the packs above have been free to get, the Stream Deck Icons from Own3d.TV all cost money. They generally have sales that you can take advantage of to get good deals on any of their Stream Deck Icon packs. 

The quality offered on these icons is next to none and is worth the price for the work they have put into it.

They currently have 26 Stream Deck Icon packs that you can take a look at to help improve the look of your Stream Deck.
Packs Currently Available (All Animated)
AlphaGaming, GlitchPro, Pixelart, Teamfight, Rodan, Brave, Celtic, Black White, Reforged, Unique, Breakpoint, Dark, Minimal, Punked, Omega, Cleandark, Fayzer, Gamerz, DJ, Neon, Warfare, Valo, Warzone, Army, SciFi, and Tube.