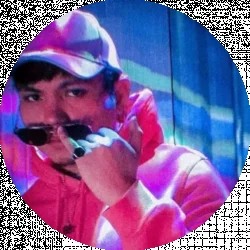 Latest posts by John-Carlo Vijuan
(see all)
Félix Lengyel, better known as xQc or as xQcow as he is known in Twitch today, is a former professional Overwatch Player turned streamer. He was born in Laval, Canada, on November 12, 1995.
Félix played for a few teams in Overwatch, most notably the Dallas Fuels, where he gathered controversies and suspensions for offensive and racial comments. Not only exclusive to Overwatch, but he was also mostly banned from the games he played, such as Grand Theft Auto V, League of Legends, and even on his streaming platform, Twitch.
xQc started streaming on Twitch in August 2014, wherein he had an average viewer of 23 on his first-ever stream! As a first-time streamer, that is pretty impressive.
Checking the Twitch rankings as of January 23, 2022, xQc ranks as the top 4th streamer with the highest number of average viewers, which is a whopping 75,730. Currently, xQc ranks 2nd in the number of hours watched this month.
More viewers mean more money; hence it is reported that xQc has an estimated net worth of three to five million US Dollars. Who says you can't earn while you're playing games?
Many people seemed to jive with him and loved his personality on stream. I've seen compilations of his clips, and I must say that he has this certain charm that appeals to people. See, people these days want entertainment, whether over-the-top comments during gameplay or someone who is very skilled and tactical with their respective games.
xQc definitely delivers in the "wild and exaggerated" personality, which shows in his success as a Twitch streamer. While he may not be everyone's favorite, you can't deny the success that he has achieved, from being a notorious professional player to being one of the highest-ranking Twitch streamers as of now.
xQc's Gaming Setup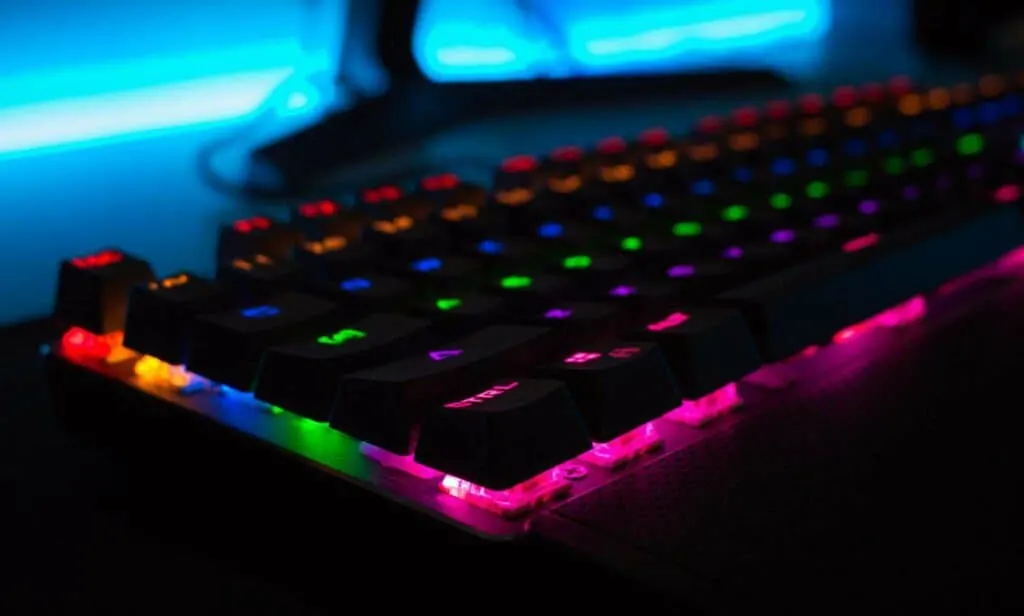 Being a top streamer, you have to deliver the best experience in stream quality and content for your viewers. Not only that, but you also have to be comfortable throughout your stream.
Let's look at xQc's average hours for this week. xQc has streamed for approximately 66 hours from January 16 to January 21. That is an average of 13.2 hours per day!
Are you ready to get into your gaming shoes and be like xQc? Let's dive in on xQc's gaming gear and get an insight into how he can deliver the highest quality of streams!
xQc's Floor PC's Important Specifications
xQc's Processor (CPU)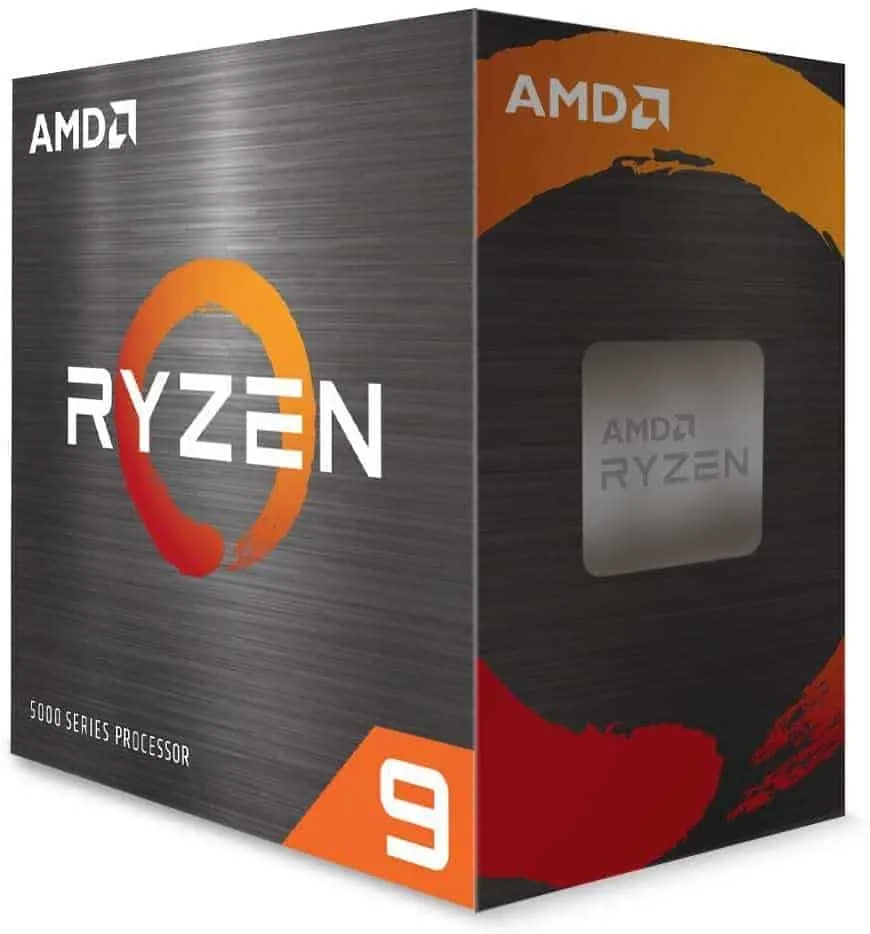 With an astounding 16 cores and 32 threads, the Ryzen 5950x is the top-of-the-line processor produced by AMD in its line of Zen 3 Processors. It boasts a 3.4 GHz base clock and a max boost clock of 4.9 GHz; the Ryzen 5950x delivers the best performance in terms of gaming and productivity. Let's look into how a processor can affect the streamer and the viewer's experience.
You see, in streaming, your PC is using all of its processing power to output a video for your viewers to watch. Now, it may sound simple, take into account that "video" involves encoding your game, webcam, stream alerts, and all that good stuff. Not to mention your PC is trying to balance its limited power to both your gaming experience and the stream encoding.
That is where the Ryzen 5950x comes in handy with all of its cores and threads. With that amount of horsepower, the Ryzen 5950x can breeze through all of that workload, multitasking efficiently in between your game and your stream; it certainly is one of the processors that can give you the best experience when streaming from a single PC.
Just for the power the Ryzen 5950x brings on the table, it is why xQc chose this processor since it lets him do multiple tasks like streaming watching youtube videos on stream while waiting for his queue times with ease.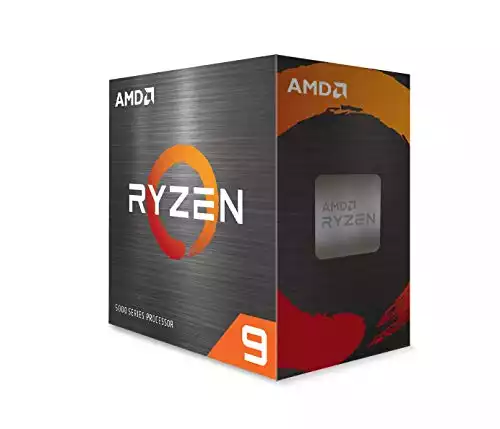 AMD Ryzen 9 5950X | Amazon
Be unstoppable with the unprecedented speed of the world's best desktop processors. AMD Ryzen 5000 Series processors deliver the ultimate in high performance, whether you're playing the latest games, designing the next skyscraper or crunching scientific data. With AMD Ryzen you're always in the lead.
Buy at Amazon.com
We earn a commission if you make a purchase, at no additional cost to you.
09/24/2023 07:15 am GMT
xQc's Graphics Card (GPU)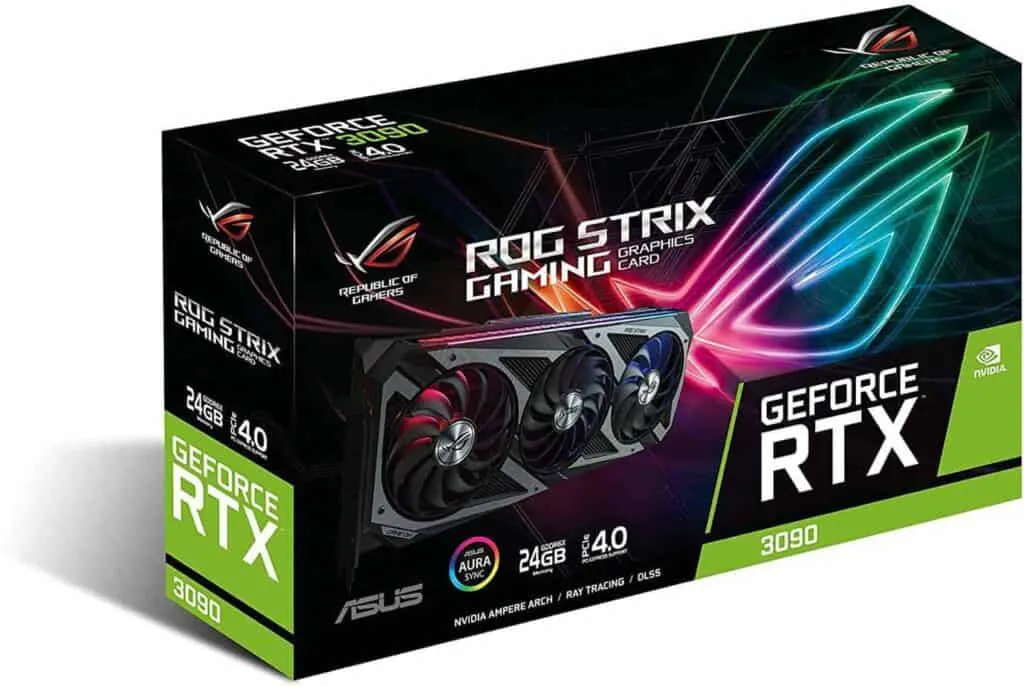 One of the most expensive cards on the market today, the Asus ROG Strix is arguably one of the strongest and beefiest GPU you can get your hands on; by the way, thanks a lot GPU-miners for the inflated prices. The Asus ROG Strix has a base clock of 1395 MHz, a boost clock of 1860 MHz, and a memory clock of 1219 MHz, 19.5 Gbps effective.
The RTX 3090 is a powerful video card capable of playing the most demanding games in 4k at 60 fps. Another great feature of the RTX line of video cards from Nvidia is its ability to use DLSS, which lets you render a game in a lower resolution and then use artificial intelligence to upscale it to your monitor's output resolution.
That means that you'll get better performance in your games without taking too much of a hit in quality and visual fidelity.
As a streamer, this lets the xQc floor pc play various recent games in all of their glorious settings and stream them properly to his viewers.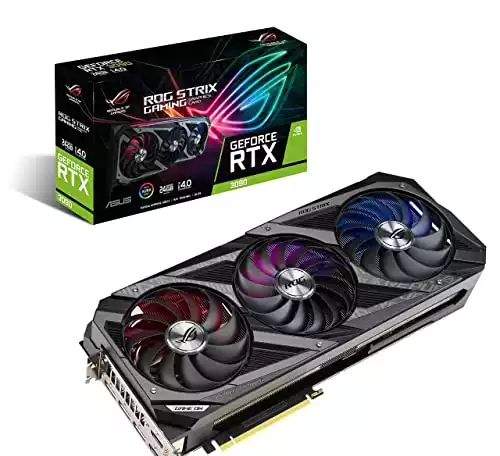 ASUS ROG STRIX RTX 3090 | Amazon
The building blocks for the world's fastest, most efficient GPU, the all-new Ampere SM brings 2X the FP32 throughput and improved power efficiency.
Buy at Amazon.com
We earn a commission if you make a purchase, at no additional cost to you.
09/25/2023 12:15 am GMT
xQc's Random Access Memory (RAM)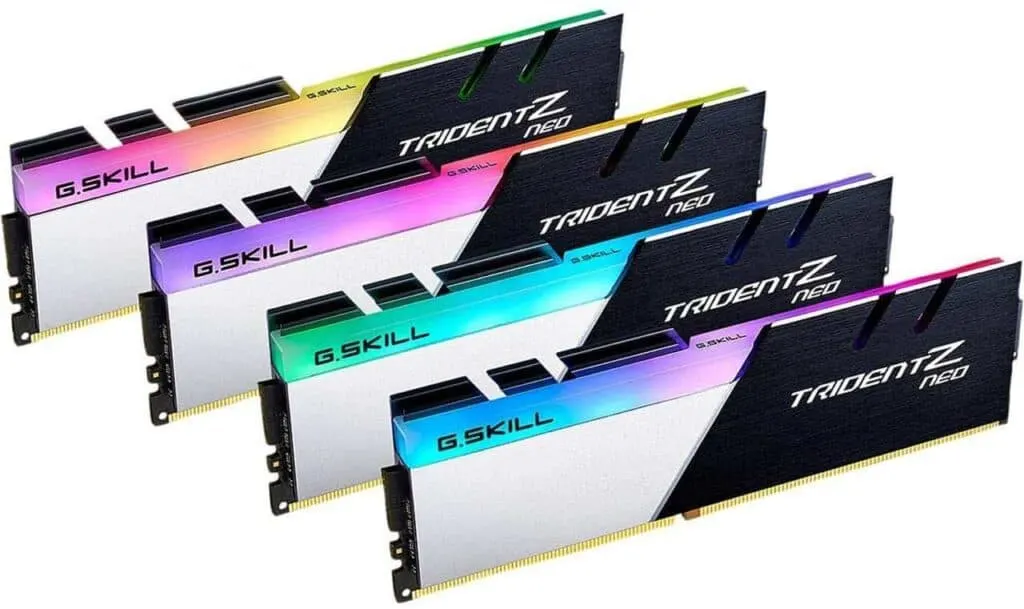 The G.Skill TridentZ is a flashy-looking RAM for all of you RGB lovers out there; it also lets you multitask during your work or even when you're gaming. If some of you don't know yet, the AMD Ryzen series benefit from RAMs with fast speeds; hence if you want to start building a gaming PC centered around a Ryzen processor, take into consideration its clock speeds as well.
xQc can be seen on his stream multitasking a lot. So he needs a lot of RAM to breeze through the multitasking on stream. RAM is crucial to streaming; most games today require at least 16 GBs of RAM to play, so you'll need more than that to stream properly.
A good recommendation that I would give is to start with 32 GBs of ram (2×16 GB); this is a good starting point. You would notice a difference between alt-tabbing in and out of your game to check on your stream and watch youtube videos; Yeah, I'm looking at you, Google Chrome.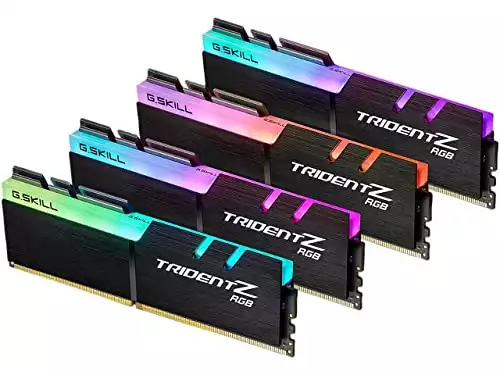 G.Skill Trident Z RGB Series 128GB | Amazon
Featuring a completely exposed light bar with vibrant RGB LEDs, merged with the award-winning Trident Z heat spreader design, and constructed with the highest quality components, the Trident Z RGB DDR4 memory kit combines the most vivid RGB lighting with uncompromised performance.
Buy at Amazon.com
We earn a commission if you make a purchase, at no additional cost to you.
09/25/2023 12:49 am GMT
xQc's Peripheral Devices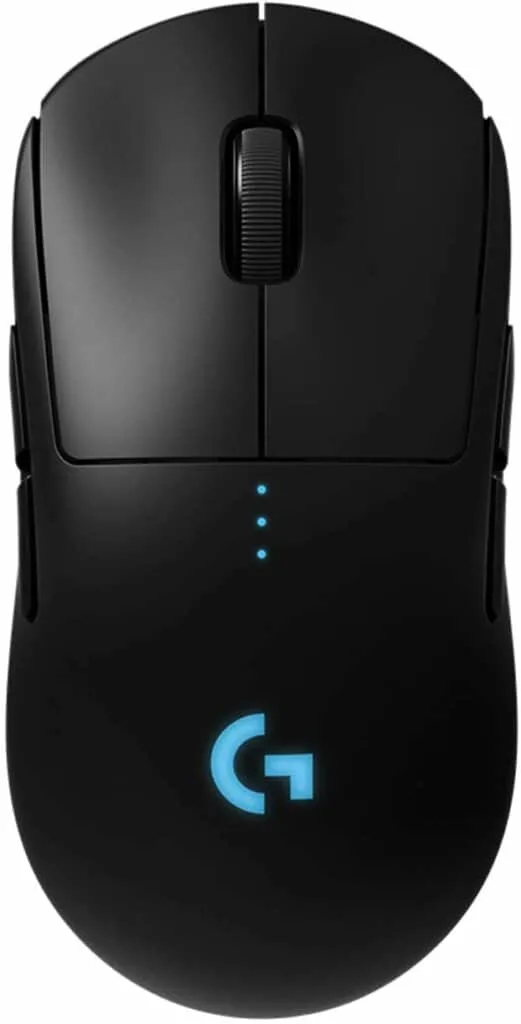 One of the most annoying things as a gamer is having an unresponsive mouse. Trying to one-tap an enemy but your click did not register and cost you the round? Insert the Logitech G-Pro Wireless; this is one of the best mouses ever created by Logitech.
It sports an ambidextrous-friendly shape, meaning players can use it regardless of whether they're a lefty or a righty. The swappable side buttons also is a nice feature that further supports its user-friendly cause. Not only that, but it's also very light with only 80 grams of weight and also it has RGB! Again, a win for those RGB lovers out there.
The Logitech G-Pro Wireless is not only known for those feats, but it also has one of the best mouse sensors on the market today. Logitech calls it their HERO sensor, which stands for High Efficiency Rated Optical Sensor. With the birth of HERO 25k, it was the first sensor to feature a sub-micron accuracy. Wow! Talk about accuracy.
While all of those features are nice, it is still only a wireless mouse, so there's bound to be a latency issue somewhere, right? Logitech's main selling point for the Logitech G-Pro Wireless is its one millisecond response time, much closer to that of a wired mouse.
Lastly, it is endorsed to have at least 48 hours of battery life, thanks to the HERO sensor; not only is the HERO sensor very accurate, but it also is very power efficient.
xQc is a former professional player, no wonder why he is rocking this mouse. Its friendly and durable build surely is a good mouse choice for xQc's long streaming hours.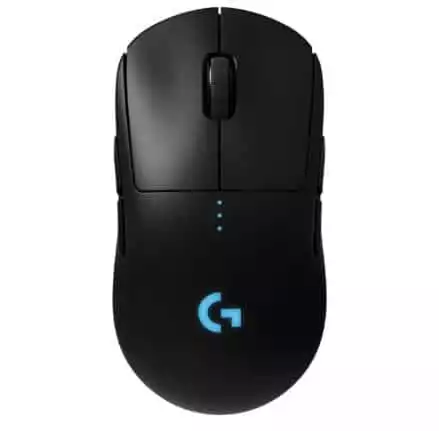 Logitech G Pro Wireless Gaming Mouse | Amazon
G Pro Wireless Gaming Mouse is the result of two years of work with professional esports gamers, combing advanced technologies into an ultra-lightweight design.
Buy at Amazon.com
We earn a commission if you make a purchase, at no additional cost to you.
09/25/2023 01:45 am GMT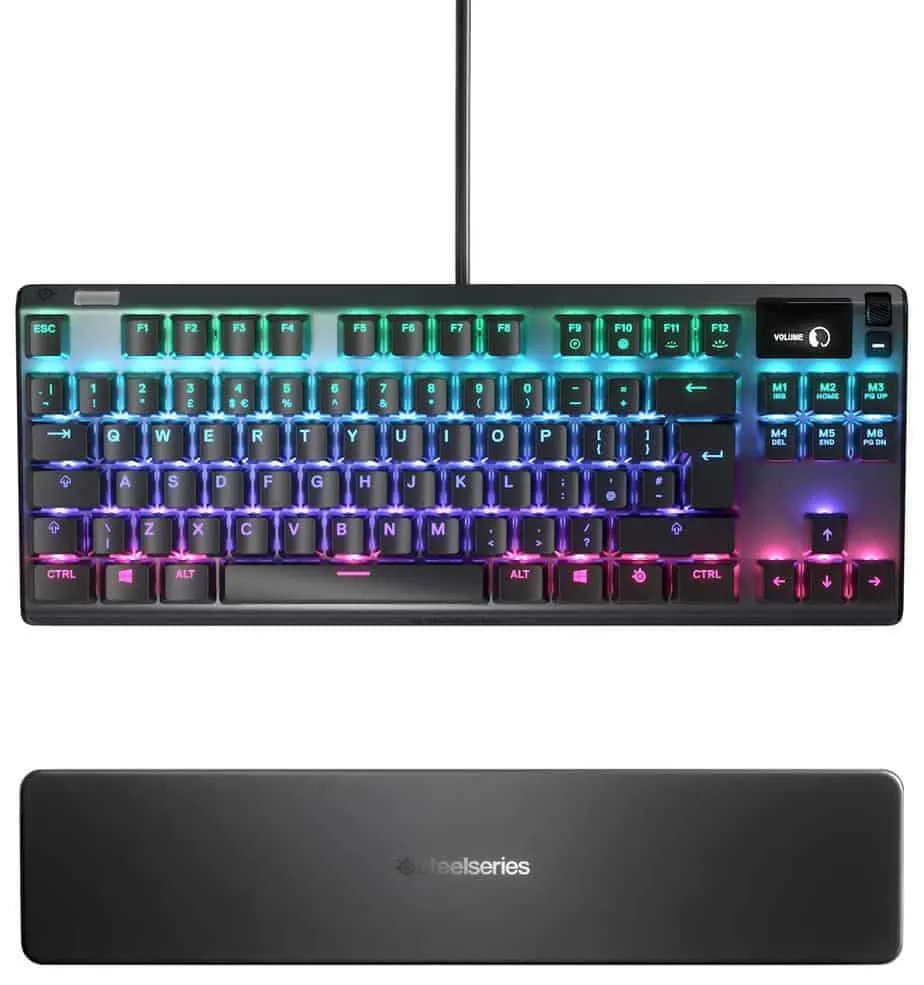 The Steelseries Apex Pro TKL is a mechanical keyboard that offers Steelseries' Omnipoint switches. Omnipoint switches let you adjust the actuation force per keystroke. Whether you want a deep and deliberate feel per key or a super-sensitive wherein you would use your finger weight to type, Omnipoint switches have you covered.
It also has per-key RGB Lighting again, fantastic news for RGB lovers out there. The Steelseries Apex Pro TKL also has a built-in LED screen on the top-right corner of the keyboard, and it allows you to adjust the actuation force for the Omnipoint switches or even change the lighting profile for your keyboard.
The build of the keyboard is sturdy as well. The Steelseries Apex Pro TKL is mainly aluminum alloy, durable, and light. It weighs approximately 2.14 pounds.
The Steelseries Apex Pro TKL is perfect for a streamer like xQc. xQc can adjust the actuation force of the keys if he's in for a long stream, giving his fingers more comfort during long hours in front of the camera.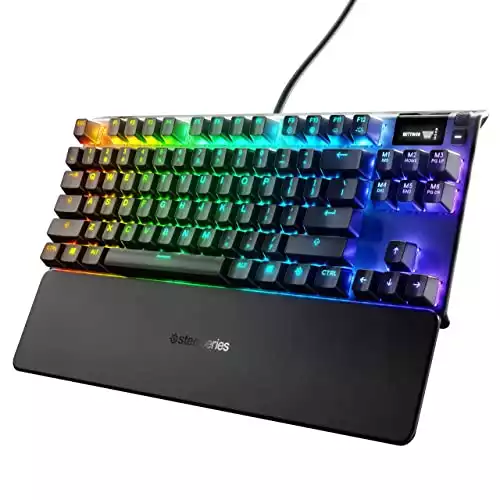 SteelSeries Apex Pro TKL Mechanical Gaming Keyboard | Amazon
The apex pro TKL mechanical keyboard solves the shortcomings of gaming keyboards thanks to Omni point mechanical switches, which are for 100 million keypresses. Each individual key can be tweaked to meet your desired actuation, from the world's fastest feather-light touches to deep and typo-free presses, and anything in between, allowing you to play more accurately, quickly, and confidently.
Buy at Amazon.com
We earn a commission if you make a purchase, at no additional cost to you.
09/24/2023 09:15 pm GMT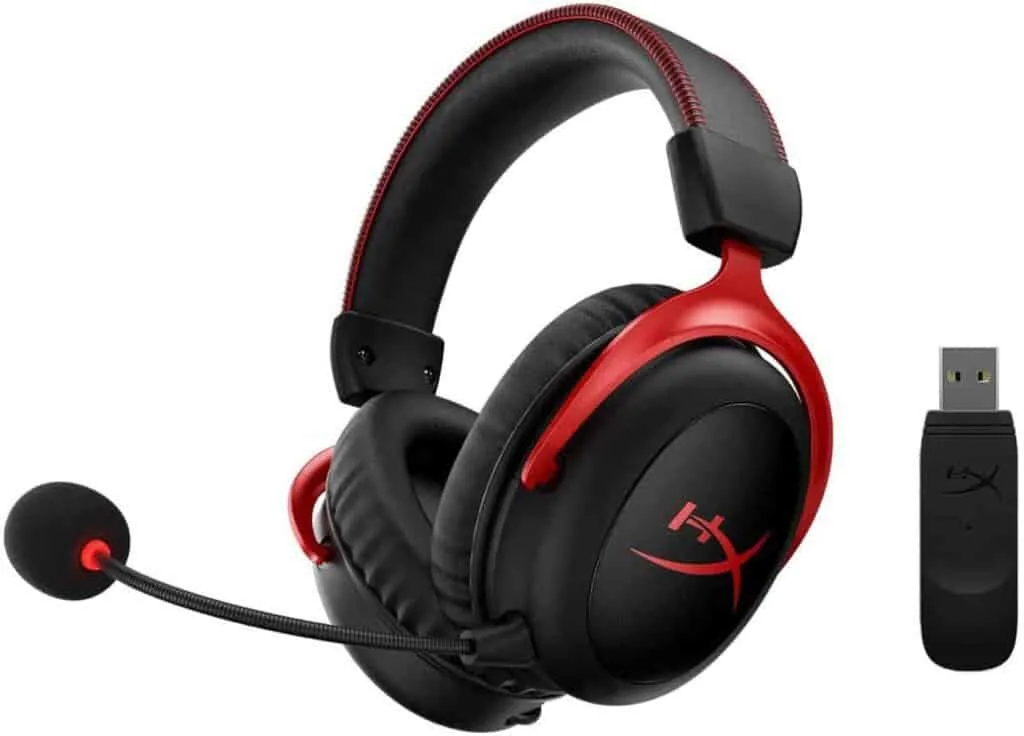 The Hyper X Cloud II is an affordable gaming headset, an improved version of the original Hyper X Cloud. The Hyper X Cloud II still sports the very sleek-looking design, flexibility, and feel of the Hyper X Cloud. What sets it apart from the original Hyper X Cloud is its 7.1 Surround Sound capability.
The Cloud II mimics the feel and sound of an actual 7.1 Surround Sound system through its USB sound processor. Unfortunately, this feature only works on the PC because of the required drivers for the sound card.
The headset has a 53mm driver for both ears, each with neodymium magnets, giving you that great sounding bass and clarity for either listening to music or playing games.
The Hyper X Cloud II also features a detachable mic, great for Discord, Teamspeak, or any other form of communication software. I would highly recommend not using this mic for streaming because it doesn't sound professional at all, and as a streamer trying to build up your image, it would be best to give your new viewers a great first impression.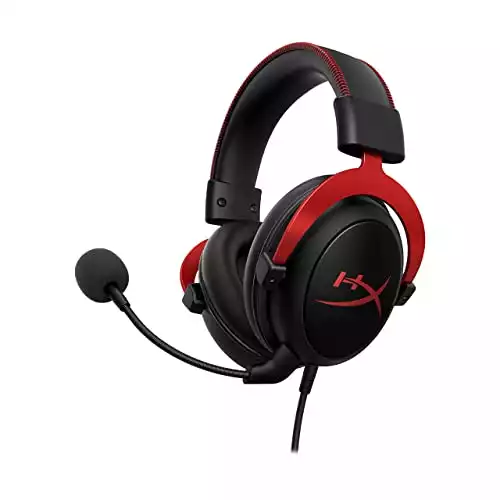 HyperX Cloud II | Amazon
HyperX Cloud II features a newly designed USB sound card audio control box that amplifies audio and voice for an optimal Hi-Fi, gaming experience, so you can hear what you've been missing.
Buy at Amazon.com
We earn a commission if you make a purchase, at no additional cost to you.
09/24/2023 05:13 am GMT
xQc Uses the Shure SM7B as His Microphone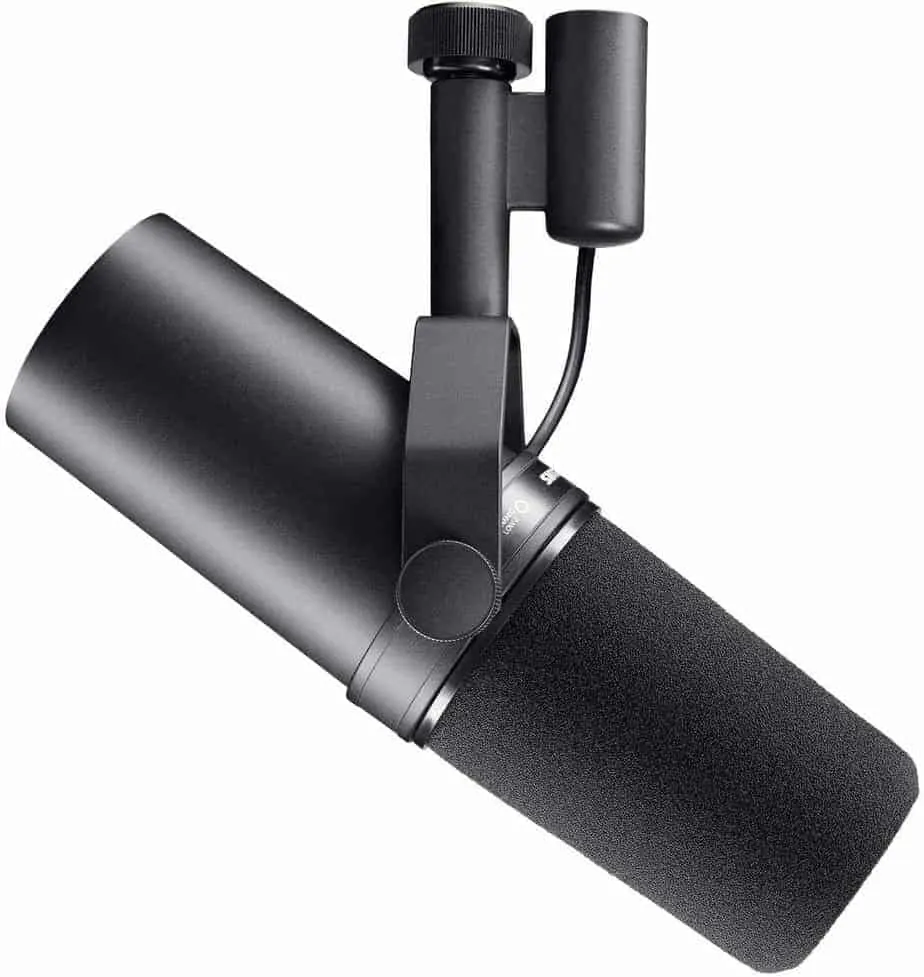 The Shure SM7B is one of the best microphones for podcast or streaming. It is an XLR dynamic microphone with a cardioid polar pattern and has a 50-20,000 kHz frequency response. A dynamic microphone means that it will only pick up noise directed at the microphone capsule: no more annoying clicks and clacks from your keyboard.
It sounds great. Well, there is a catch, you would need a piece of additional equipment called an audio interface to use the microphone to its fullest potential. An audio interface will provide the Shure SM7B the power it needs to produce great-sounding audio.
Sure, you can try to use an XLR-USB cable to plug this directly into your computer, but the amount of noise it will capture based on the electrical interferences would surely annoy anyone.
Then again, this is a $400 microphone, so if you want to go all out on your stream, make sure to get an audio interface to go along with the Shure SM7B.
As a music producer and a recording talent, I would highly recommend the Focusrite Scarlett Solo as a starting point if you're looking for an audio interface without breaking the bank.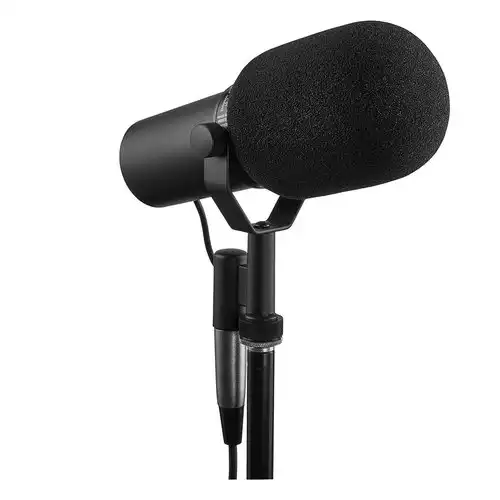 Shure SM7B Vocal Microphone | World Wide Stereo
The SM7B dynamic microphone has a smooth, flat, wide-range frequency response appropriate for music and speech in all professional audio applications. It features excellent shielding against electromagnetic hum generated by computer monitors, neon lights, and other electrical devices.
Check Price
Buy at Amazon.com
We earn a commission if you make a purchase, at no additional cost to you.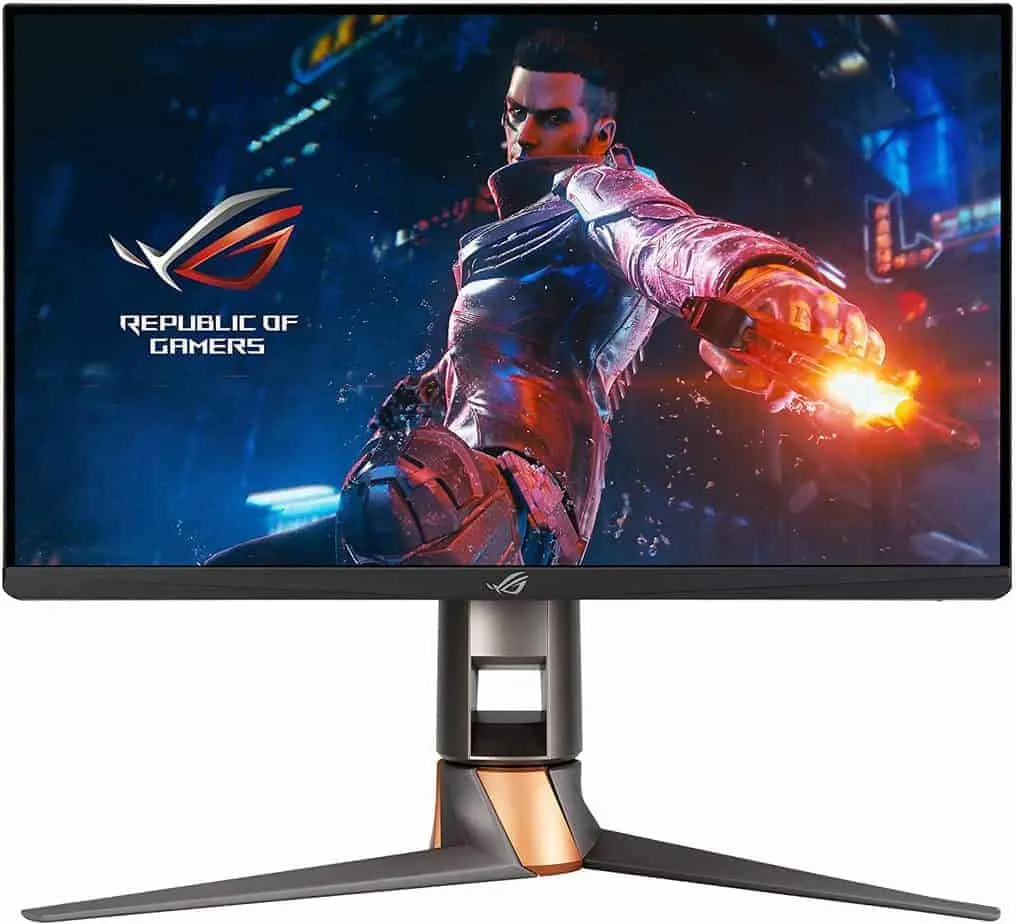 The ASUS ROG Swift PG259QN is a 24.5″ monitor boasting a 360hz refresh rate. To give you insight into refresh rate, it means the number of times your monitor can draw a new image in one second. Besides that, the PG259QN has a resolution of 1920×1080, powered by an IPS panel. It also supports HDR10 so that you can watch contents that support HDR.
The PG259QN is a perfect choice for xQc, considering that he has an RTX 3090 and the processing power of the Ryzen 5950x. With xQc's setup, he can fully utilize the 360Hz capability of this monitor.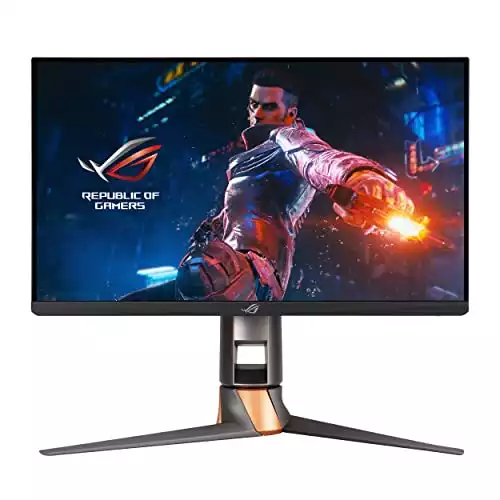 ASUS ROG Swift 360Hz PG259QN | Amazon
The 24.5" ROG Swift 360Hz PG259QN is the perfect gaming monitor for esports and fast-paced action games. Featuring a new space-saving V-shaped stand with more room for your peripherals and a large custom heatsink for better heat exchange, this 360Hz display is ready for your marathon gaming sessions.
Buy at Amazon.com
We earn a commission if you make a purchase, at no additional cost to you.
09/25/2023 01:21 am GMT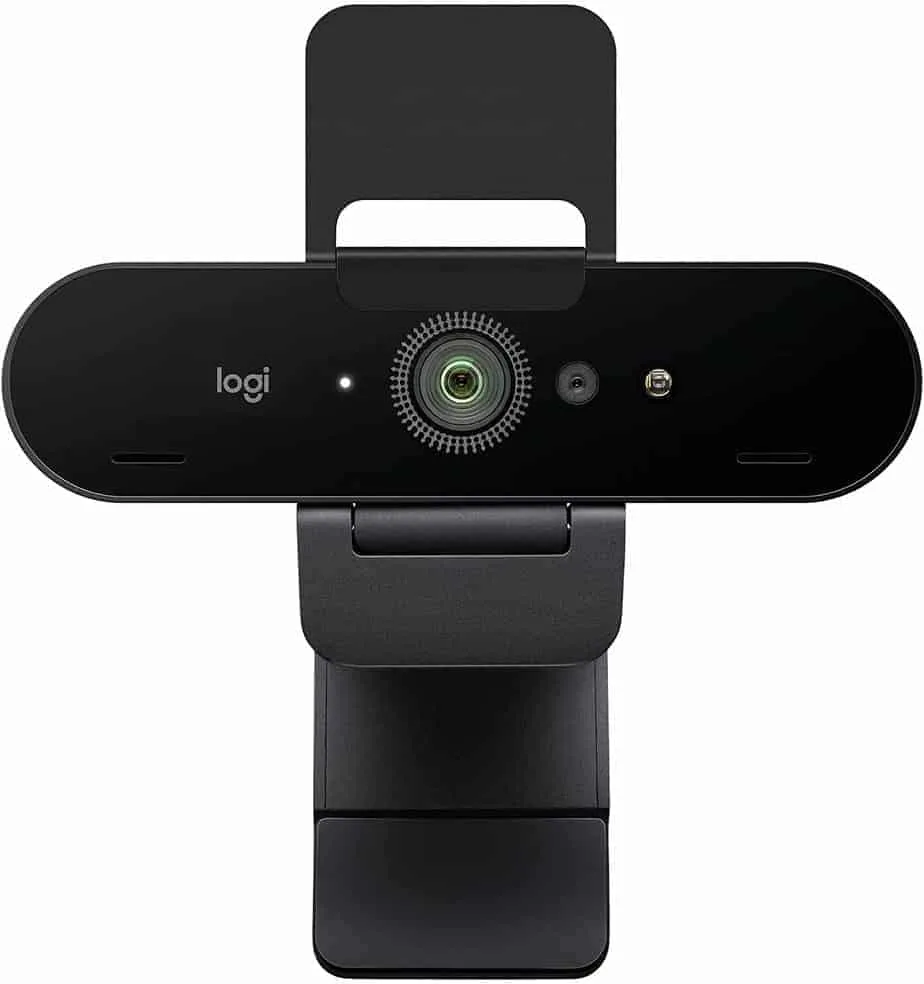 What is a streamer without their webcam, right? Besides having a decent background for yourself, as a streamer, you would want your viewers to appreciate the time and effort you made in making that background.
Look no further as the Logitech Brio captures images and videos in 4k at 30 frames per second. If 30fps is not enough for you, you can turn down the resolution to 1080p or 720p at 60fps. It has built-in autofocus and up to 5x magnification in full HD.
Installing the Logitech software would give you more flexibility regarding the webcam's exposure, lighting, and color-grading.
These features mean that you'll be able to frame yourself however you want in your stream; Go get that eye-catching and frame-perfect view for your audience!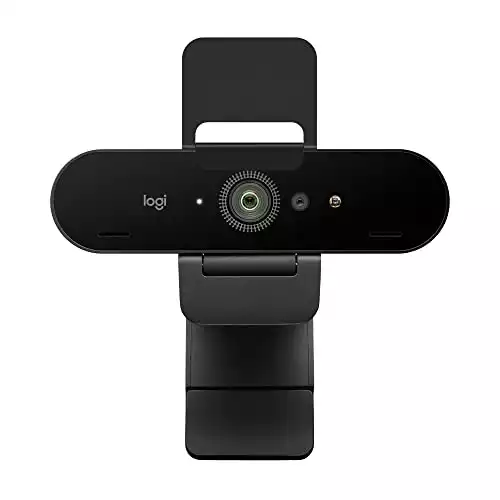 Logitech Brio 4K Webcam | Amazon
Four times the resolution of a typical HD webcam; look your best and enjoy a professional video experience wherever you are with 5x HD zoom.
Buy at Amazon.com
We earn a commission if you make a purchase, at no additional cost to you.
09/24/2023 06:13 am GMT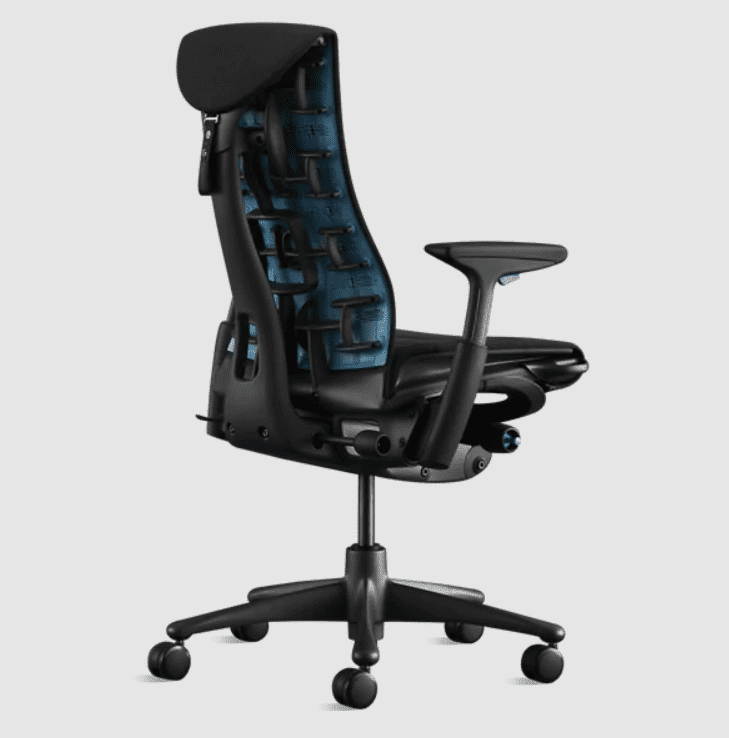 This chair will set you back a whopping $1,500, but that's not to say that this chair is all about hype. With its top-of-the-line build quality and comfortable design, you're surely getting what your money's worth.
It has a cool feature called the PostureFit, which is said to mimic the same feel as if you're standing in a correct position. The PostureFit feature means that this chair will prevent you from slouching and even reduce the fatigue buildup during sitting.
With xQc's stream time length, this chair is the best chair he can use to have a long and comfortable experience during his streams.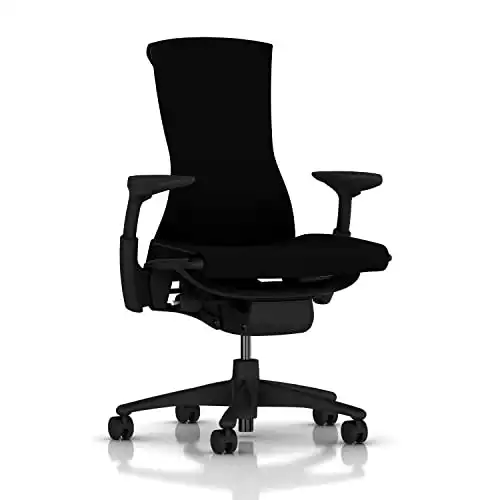 Herman Miller Embody Ergonomic Office Chair | Amazon
More than 20 physicians and PhDs in the fields of biomechanics, vision, physical therapy, and ergonomics contributed their expertise to help guide the development of this chair. As a result, Embody has set a new benchmark for pressure distribution, natural alignment, and support for healthy movement in ergonomic seating.
Buy at Amazon.com
We earn a commission if you make a purchase, at no additional cost to you.
09/25/2023 04:35 am GMT
FAQ Section
Question: What are Some of the Best Affordable Webcams for Streaming?
Answer: If xQc's webcam is out of your budget, we got you covered. Here are a few recommendations for good quality and budget-friendly webcams.
Razer Kiyo Pro
Elgato Facecam
Hikvision Full HD 1080p Wide-Angle Webcam
Redragon GW800 Apex USB HD Webcam
Question: What are the Most Affordable Streaming USB Microphones?
Answer: Most of us aren't willing to dish out $400 for a microphone, not to mention the audio interface you'll be needing to use the microphone properly. So here are some affordable options for a USB Microphone. The Fifine K678 is my top choice for a budget USB Microphone. I owned one before, and it is a good-sounding microphone for its price range, even being on par with the Blue Yeti.
Fifine K678 (Writer's Choice)
Redragon Blazar USB Studio Microphone
Blue Snowball Ice
Blue Yeti X
Blue Yeti Nano
Question: What are the Full Specifications of xQc's PC?
Answer: According to his PC building stream, xQc has a beefy PC. This beast of a PC accommodates the number of tasks that xQc does during the stream and gives him and his viewers the best stream experience possible.
xQc's PC Specs:
AMD Ryzen 9 5950x
ASUS ROG X570 Crosshair VIII Formula
ASUS ROG Strix RTX 3090 24Gb
2 x Samsung 980 Pro 1TB PCIe NVMe Gen4 Internal Gaming SSD M.2
Samsung 860 EVO 1TB 2.5-Inch SATA III Internal SSD
G.Skill Trident Z NEO Series 64GB (2 x 32GB) DDR4-3600
Corsair HX1200i, 1200W, 80+ Platinum Certified
CORSAIR Crystal Series 680X RGB ATX Smart Case
Continue reading:
Best Gaming Desks on Amazon – My Top Picks for Better Gaming and Streaming
Anime Gaming Setup Ideas for 2022