Looking for the Tfue setup? We list all his streaming equipment and gaming gear that he uses on his twitch stream.
Who is Tfue?
Born on January 2, 1998, Turner Tenney known as Tfue is an American born content creator and a professional Fortnite player that lives in Florida. 
Tfue has won plenty of Fortnite Tournaments and is known to be one of the best players in the game based on his winnings. 
He used to be a part of the FaZe Clan, but they had a falling out. This was due to all sorts of allegations and lawsuits between the FaZe Clan and himself. He is currently a full-time twitch streamer on the Twitch streaming platform.
He is now mostly streaming Call of Duty: Warzone on his Twitch channel
Tfue Net Worth
How Much Is Tfue Worth?
Tfue's net worth is estimated to be approximately $6 million, but that number should increase steadily in the future as he gains more followers on YouTube and Twitch. (Updated in 2021)
How Much Does Tfue Make?
Tfue is worth more than most people believe. Before we get into specific numbers, let's first break it down and explain how Twitch makes money and how much each subscriber contributes on average per month, as well as what Tfue does with his money.

Tfue earns money from three sources. His Twitch channel, his YouTube ad revenue, and tournament winnings
Twitch makes money by getting subscriptions from the viewers of streamers and running ads. Since Tfue is one of their higher-earning streamers, he makes more commission per sub than, let's say, an average streamer. He earns likely $3.50 per subscriber and is currently hovering at around 10k-12k subs when streaming.
This should, in turn, give him roughly $30k-$40k monthly on just the subscriptions alone. If we factor in the ads being run and his sponsors and donations, you can likely add an extra $20k-30k, which would bring our total from Twitch to an estimated $50k-$70k a month.
Meanwhile, on his Youtube channel, sitting at 12 million subscribers and 694 videos at the time of writing, using a calculator from Youtube, he gets on average $5.5k per video. Based on this average, we can estimate roughly he has made close to 3 to 4 million dollars on Youtube so far.
Finally, his tournament winnings up to date are sitting at roughly at $659k from 68 tournaments.
Tfue Gaming Setup and Gear
What Mouse Does Tfue Use?
Tfue Uses a Custom FinalMouse Gaming Mouse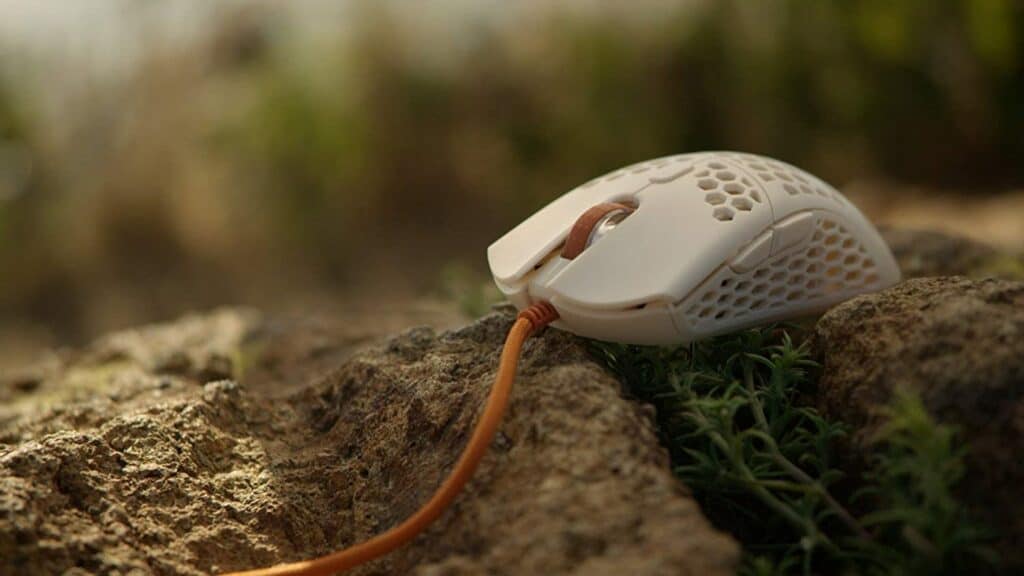 This mouse features a Pixart PMW3360 optical sensor with a high-speed tracking rate of up to 500Hz, giving you the precision and accuracy needed to win big. 

With five buttons and an easy-to-use DPI switcher, you can customize your settings on the fly without pausing your game. 

And with its lightweight design and soft rubber grips, this sleek mouse offers superior comfort.

These are custom mice that are built with limited supply and stock. You can usually find their latest models here: https://finalmouse.com/
What Headset Does Tfue Use?
Tfue Uses the Sennheiser HD 800 S Headset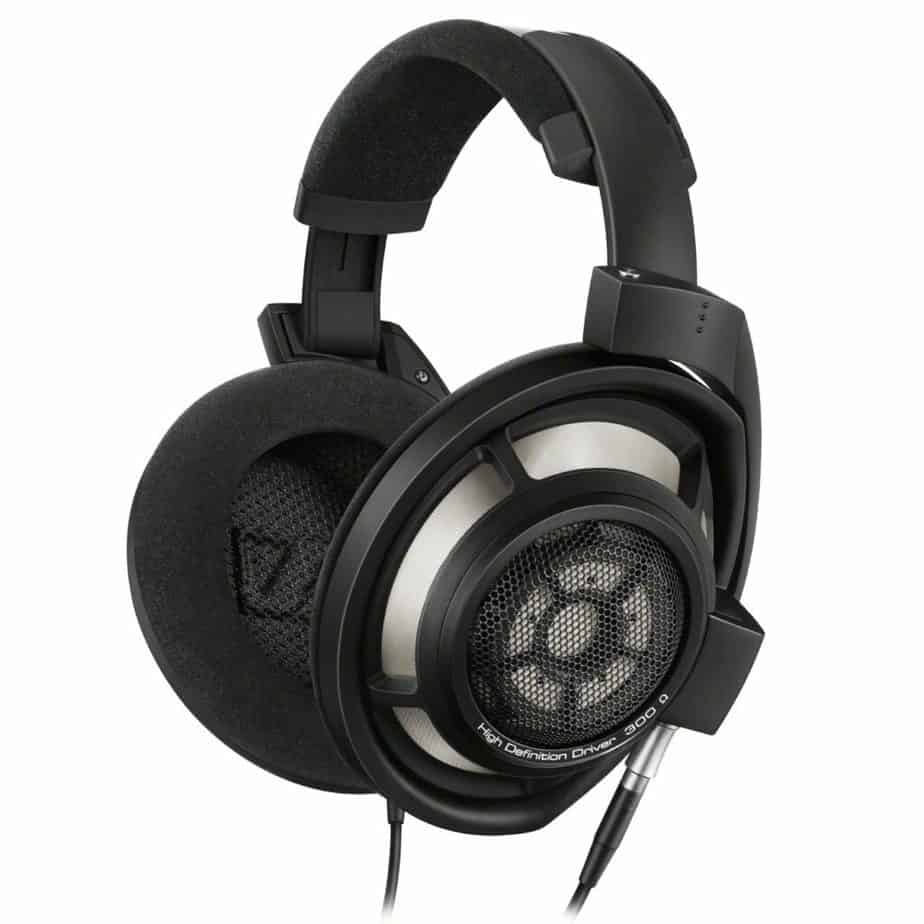 The Sennheiser HD 800S is a premium, open-back audiophile headphone for use at home and for gaming.

It features an innovative absorber technology that reduces unwanted frequency response peaks allowing all the music nuances to become audible. 

The unique ear cup design directs sound waves to the ear at a slight angle which creates an impressively natural and spatial listening experience. 
What Mouse Pad Does Tfue Use?
Tfue Uses the Razer Gigantus V2 XXL Mouse Pad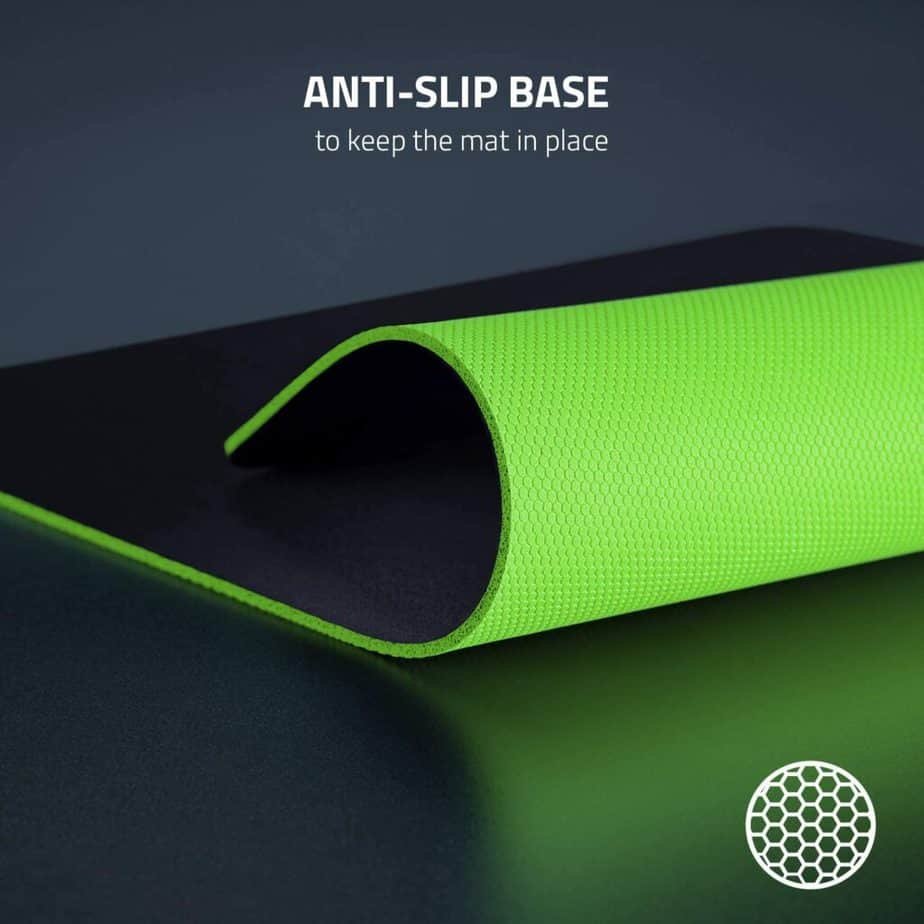 The Razer Gigantus is a large mouse pad designed to allow low-sensitivity gamers enough space to move and support various playstyles on one single surface.

The Razer Gigantus's micro-textured, optimized surface provides pixel-precise tracking at any sensitivity setting. 

This allows gamers to control their movement with ease and accuracy on this comfortable, non-slip rubber pad.
What Keyboard Does Tfue Use?
Tfue Uses the Taeha Types Keycult No. 1/60 Custom Keyboard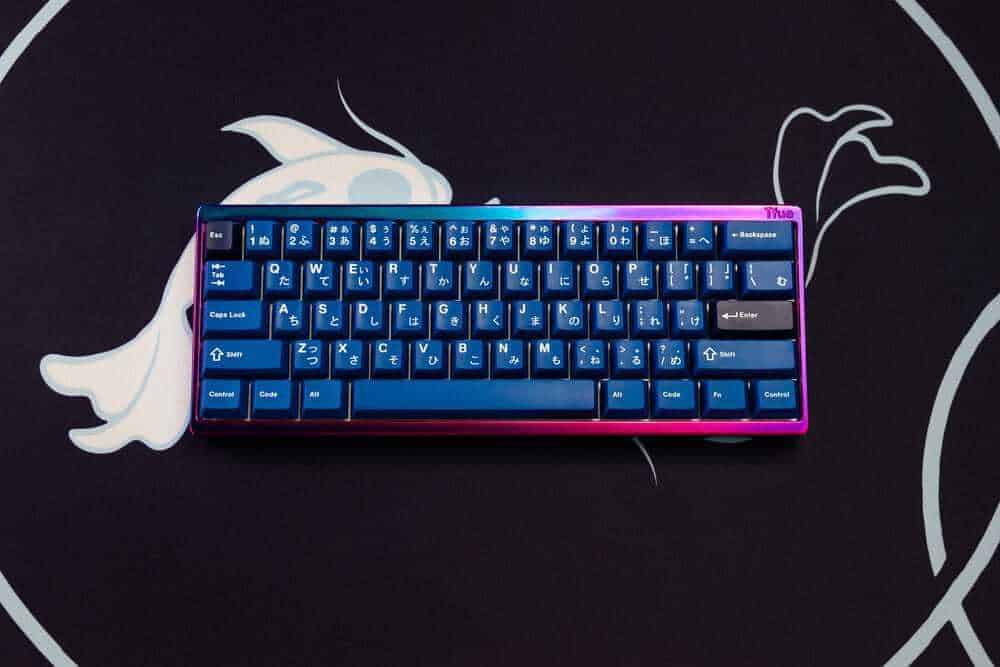 This was a custom keyboard ordered from TaehaTypes.

Check out similar keyboard models here.
What Monitor Does Tfue Use?
Tfue Uses the BenQ ZOWIE XL2546 240Hz Gaming Monitor
This monitor is packed with enhancements to deliver a competitive edge to gamers. 

The BenQ ZOWIE XL2546 is a 24.5 inch gaming monitor (1920 x 1080) that provides a smooth gaming experience with its high refresh rate, fast response time, and black eQualizer technology. 

It features a native 240 Hz refresh rate and 1ms response time. 

The Black eQualizer gives gamers the ability to brighten dark areas without overexposing bright areas, revealing enemies lurking in even the darkest corners of the screen.
Tfue Gaming PC and PC Specs
What Processor Does Tfue Use?
Tfue Uses the Intel Core i9-10900K 5.3GHz Processor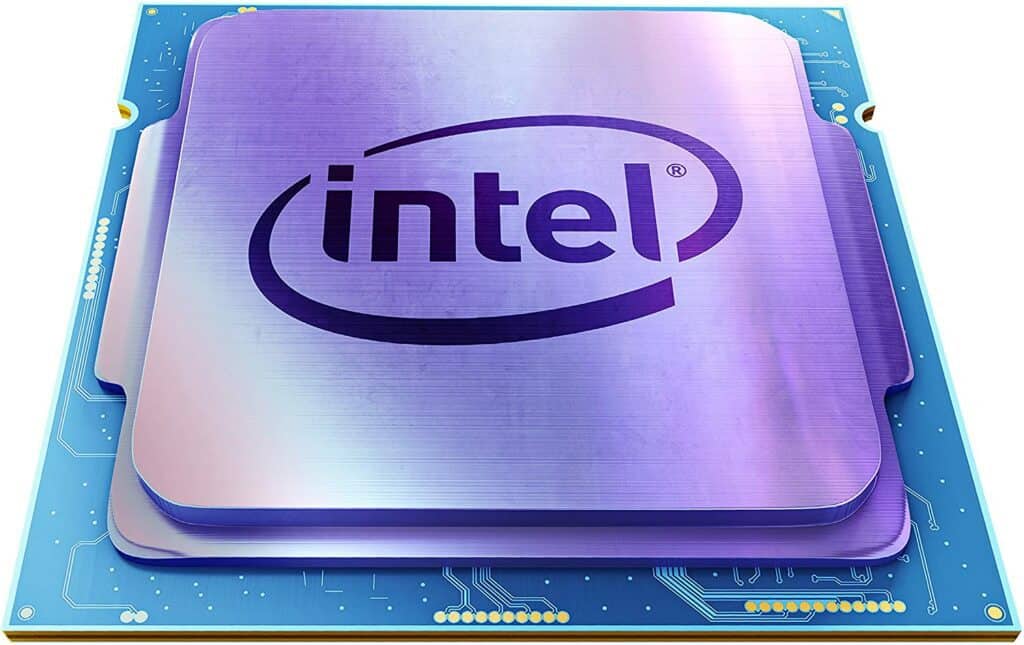 The Intel Core i9-10900K 5.3GHz Processor is one of the best processors in the world due to its 10 cores/20 threads and Socket LGA 1200 type. 

This processor also has up to 5.3GHz unlocked, so it is perfect for gamers or any other application that requires high CPU performance

The Intel Core i9-10900K processor is equipped with hyper-threading technology so you can smoothly run multiple programs simultaneously. 

This processor also provides an efficient and effortless gaming experience.
What Graphics Card Does Tfue Use?
Tfue Uses the NVIDIA GeForce RTX 3090 Graphics Card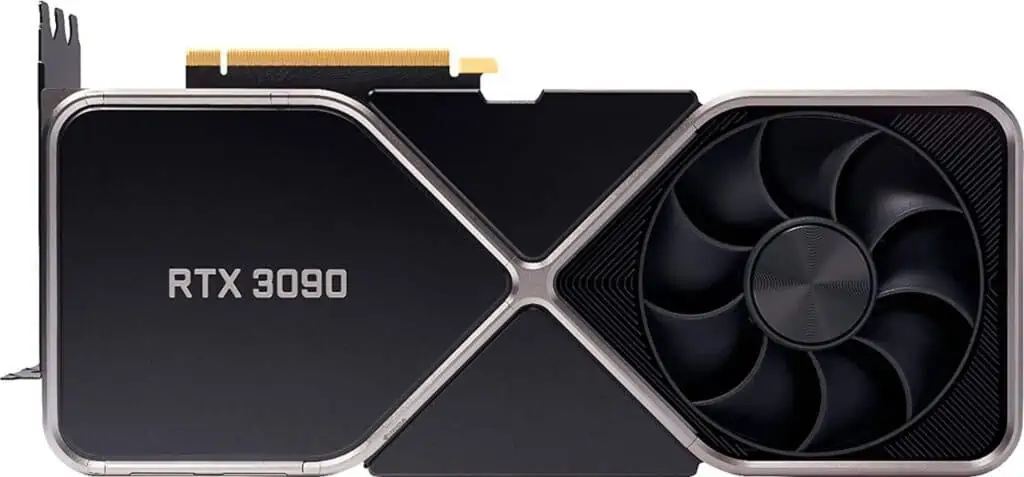 The GeForce RTX 3090 was built with huge, high-end performance in mind.

Built on the second generation GeForce RTX Architecture, this GPU features Ray Tracing Cores and Tensor Core technology that help deliver superior gaming graphics.

It also supports a blistering 24GB of memory to turn any game into your most immersive gaming experience yet
What Motherboard Does Tfue Use?
Tfue Uses the ASUS ROG Maximus XII Extreme Z490 EATX Gaming Motherboard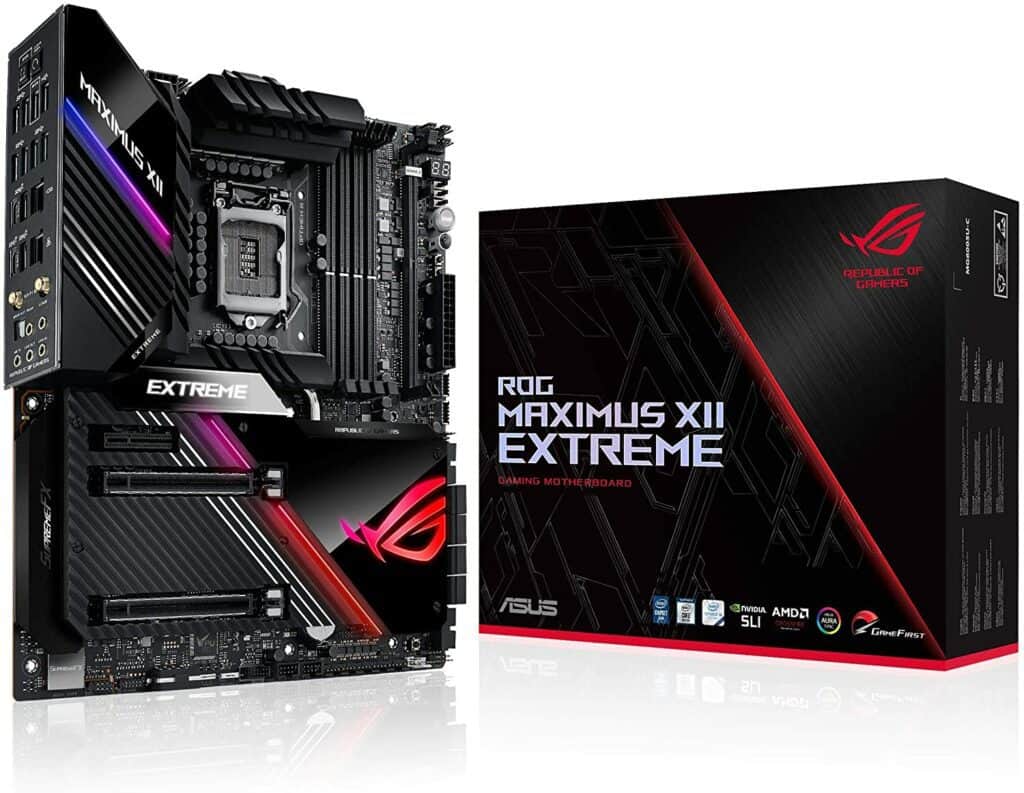 The ROG Maximus XII Extreme Z490 gaming motherboard offers unbeatable performance and reliability. 

The AI Overclocking feature profiles your CPU, cooling system, motherboard-connected fans, and game network settings to predict the optimal configuration for each one of them at any given time. 

GameFirst VI optimizes your online gameplay by organizing bandwidth usage effectively so jitter or spike lag won't be an issue.

The Maximus XII Extreme offers the perfect blend of impressive performance and reliability.
What Memory Does Tfue Use?
Tfue Uses the G.SKILL Trident Z NEO RGB 32GB Memory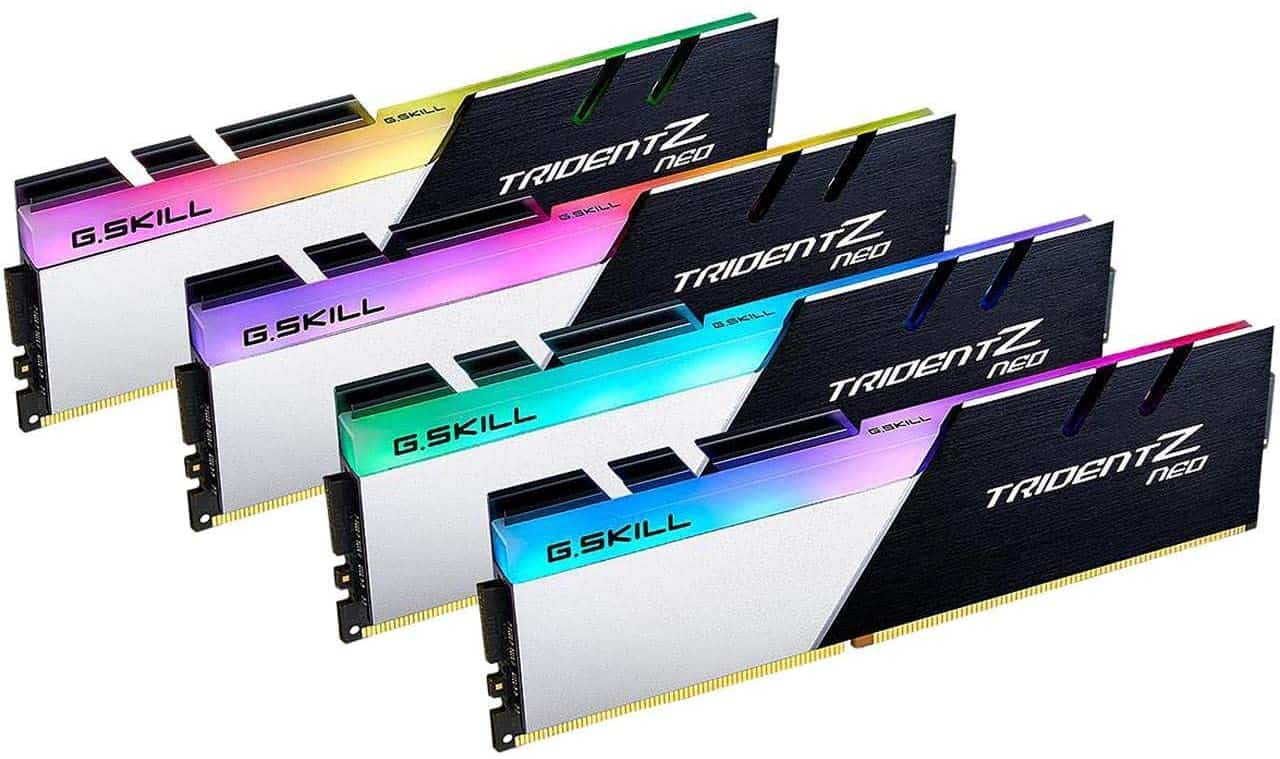 The G.SKILL Trident Z NEO RGB Series memory is designed with an all-new classic dual-tone color scheme and a beveled edge to add a sleek, clean look to your rig. 

It has been engineered to provide high stability, performance, and efficiency for ultra-responsive multitasking and gaming with low power consumption.
What Computer Case Does Tfue Use?
Tfue Uses the NZXT H510 Elite Computer Case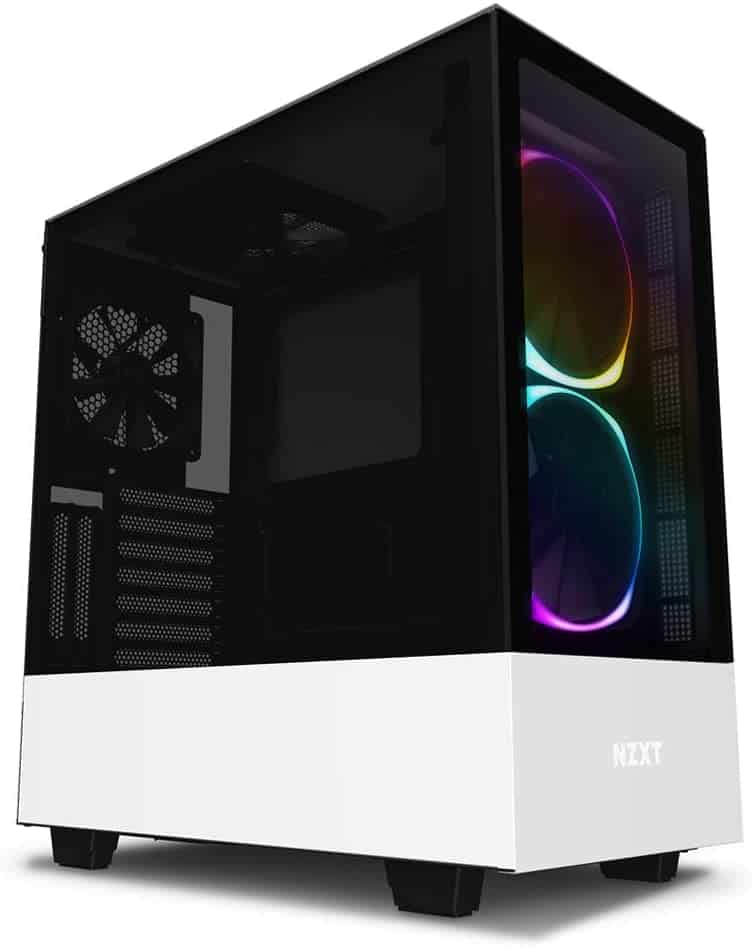 The H510 Elite Computer Case is NZXT's flagship mid-tower case with a clean, modern design.

The H510 Elite features an iconic cable management bar to highlight your build and an uninterrupted tempered glass panel for a clean view of your components. 

You can create an RGB showcase inside your system without sacrificing performance or airflow.

The H510 Elite compact ATX mid-tower is perfect for an RGB build.
What Liquid CPU Cooler Does the Tfue Setup Use?
Tfue Uses the Corsair H100i RGB Platinum AIO Liquid CPU Cooler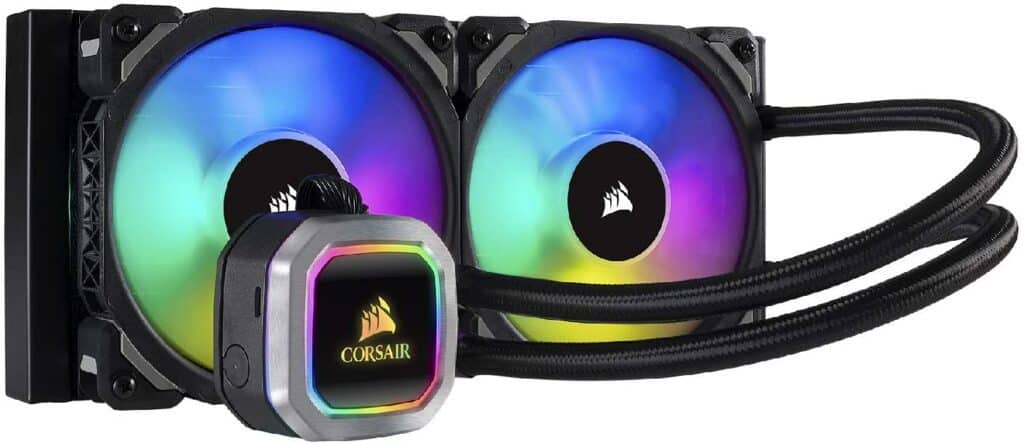 The CORSAIR H100i RGB PLATINUM is an all-in-one liquid CPU that provides ultimate CPU cooling.

The 120mm CORSAIR ML PRO Series RGB fans provide color and airflow for extreme cooling performance.

With the Corsair iCUE software, you can control and synchronize the RGB lighting with all iCUE compatible devices in a single interface. You can also monitor CPU and coolant temperatures as well as adjust fan and pump speeds.

Also, the Corsair's iCUE software features a zero RPM cooling profile that causes fans to stop entirely at low temperatures, rendering fan noise nonexistent.
What HDD Does Tfue Use?
Tfue Uses the Seagate 4TB Barracuda HDD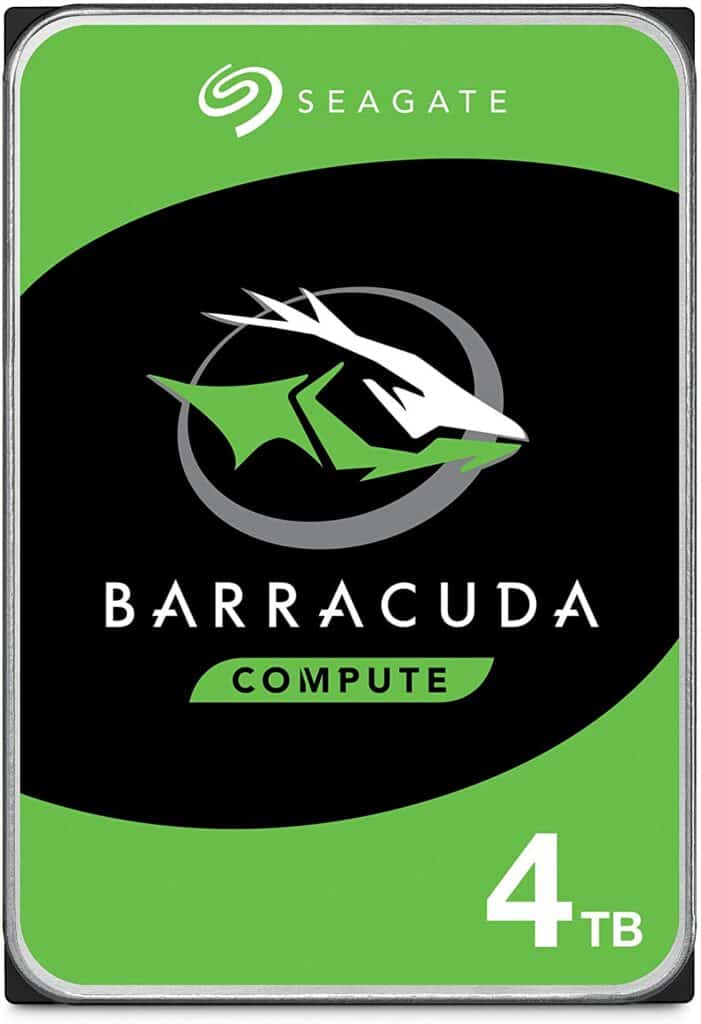 Seagate Barracuda 4TB HDD is the high-capacity hard drive that delivers trusted performance and ensures your computer has the storage you need for today's games.

With a massive capacity of up to 4TB, this hard drive provides ample space for all of your important files, applications, videos, and more.

Plus with its 7200 RPM spindle speed, it performs faster than a typical hard drive while delivering reliable performance when you need it most. This is a crucial aspect of the Tfue gaming setup.
What SSD Does Tfue Use?
Tfue Uses the Intel Optane 905P 960GB SSD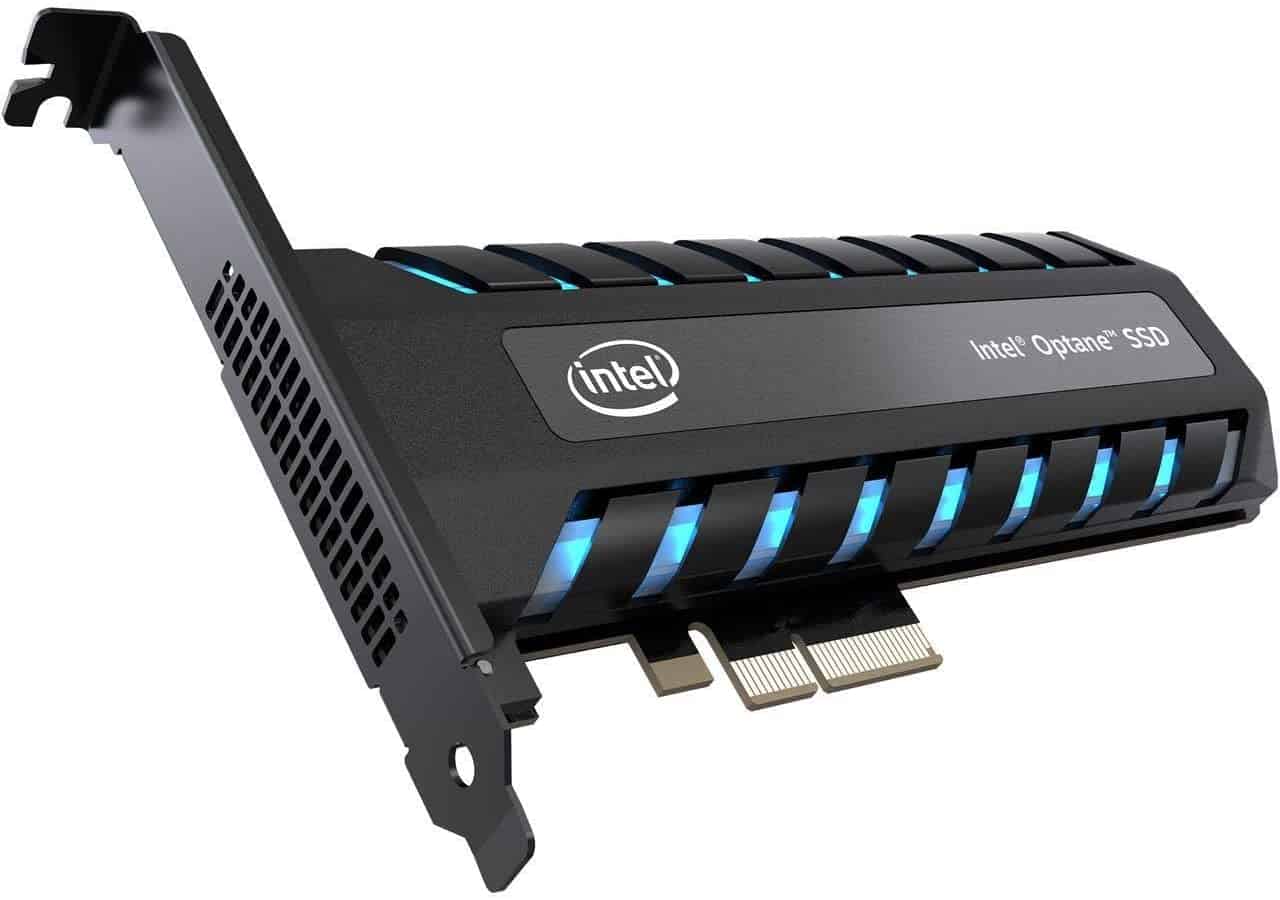 The Intel Optane 905P SSD is the most responsive and highest performing solid-state drive ever.

Designed for PC enthusiasts, gamers, and content creators who value high performance above all else, it delivers unprecedented responsiveness to get you into your games faster than ever before.

With incredible endurance, this drive lets you keep up with even the most demanding workloads – stream your favorite shows uninterrupted while playing the latest games or editing a 4K video without issues.
What Power Supply Does Tfue Use?
Tfue Uses the Corsair RM1000X Power Supply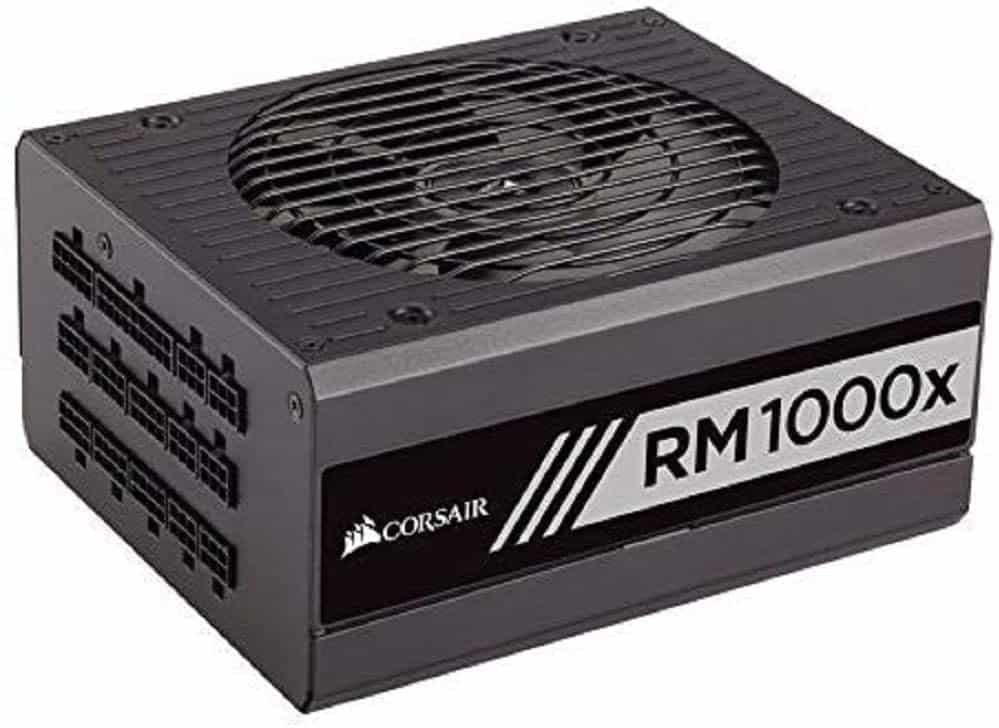 Corsair RM1000X power supply is 80 Plus Gold certified, and built with 100% all Japanese 105C capacitors, delivering reliable operation and long-term dependability.

It features Zero RPM Fan Mode that keeps the fan off when the system load is under 20%, so it operates at virtually silent noise levels.

The fully modular cables make builds and upgrades easy, with clean, ideal-looking results.
What Computer Case Fans Does Tfue Use?
Tfue Uses the NZXT AER RGB 2-120mm Computer Case Fans (3 Pack)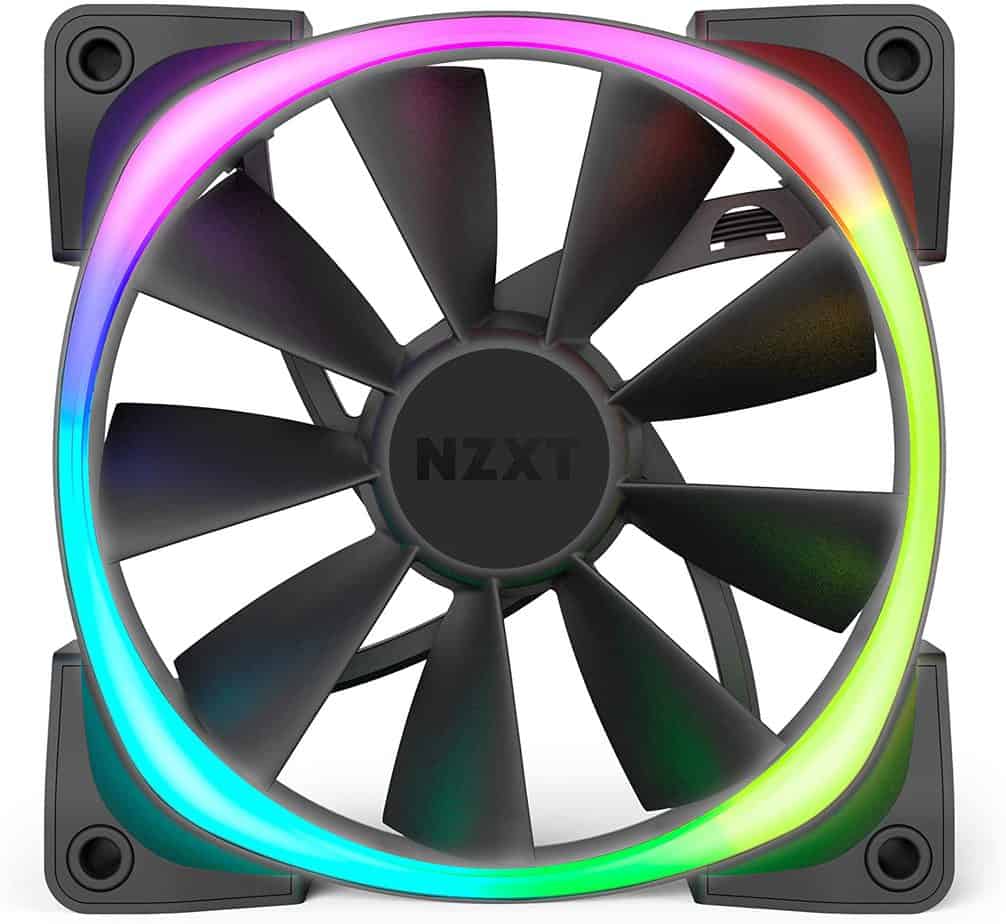 The NZXT AER RGB 2-120mm fans are the perfect choice for those who want to stand out from the crowd.

Equipped with NZXT's signature customizable lighting, these LED fans will make your build look amazing while keeping it cool and running silently.

With a new custom-engineered light guide optimized for uniform light dispersion, you can be sure that your case is going to look great no matter which way you shine the light.
Tfue Setup
What Microphone Does Tfue Use?
Tfue Uses the Shure SM7B Microphone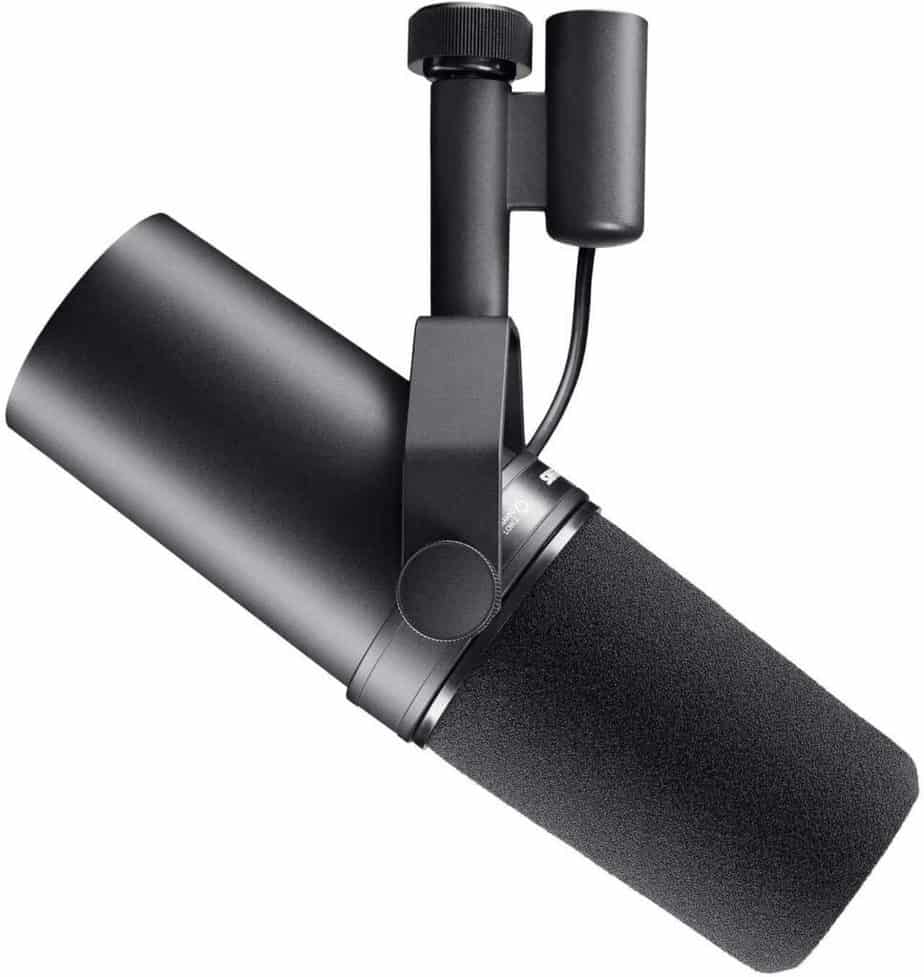 The Shure SM7B is the industry-standard vocal microphone for recordings and live performances such as streaming.

The SM7B features a flat, wide-range frequency response for immaculate and natural reproduction of music and speech.

Its classic cardioid polar pattern provides maximum rejection and minimum coloration of off-axis sound. 

The SM7B also has bass roll-off and mid-range emphasis (presence boost) control.
What Mic Arm Does Tfue Use?
Tfue Uses the Rode PSA 1 Mic Arm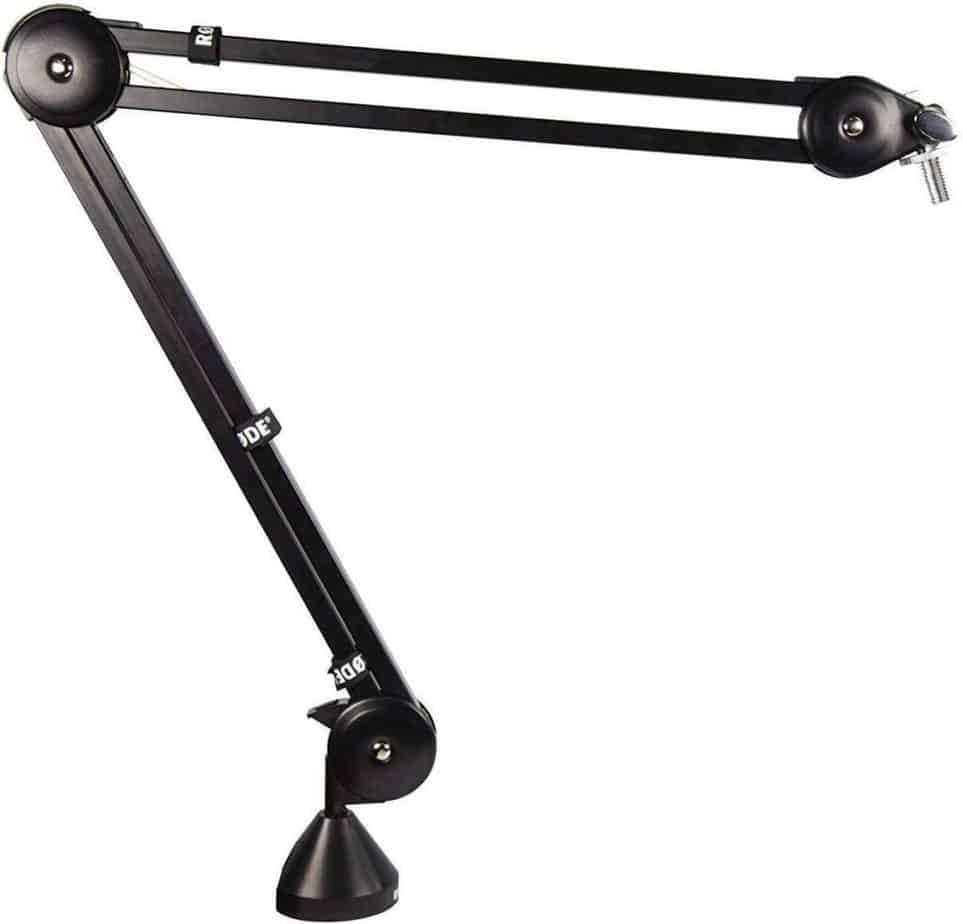 The Rode PSA 1 mic arm is a professional studio arm for radio, broadcast, and home use.

This professional studio boom arm makes it easy to precisely position a microphone.

Its innovative parallelogram design ensures that the mic will be parallel with the height is adjusted, as well as internal springs for quiet operation.
What Audio Mixer Does Tfue Use?
Tfue Uses the GoXLR Audio Mixer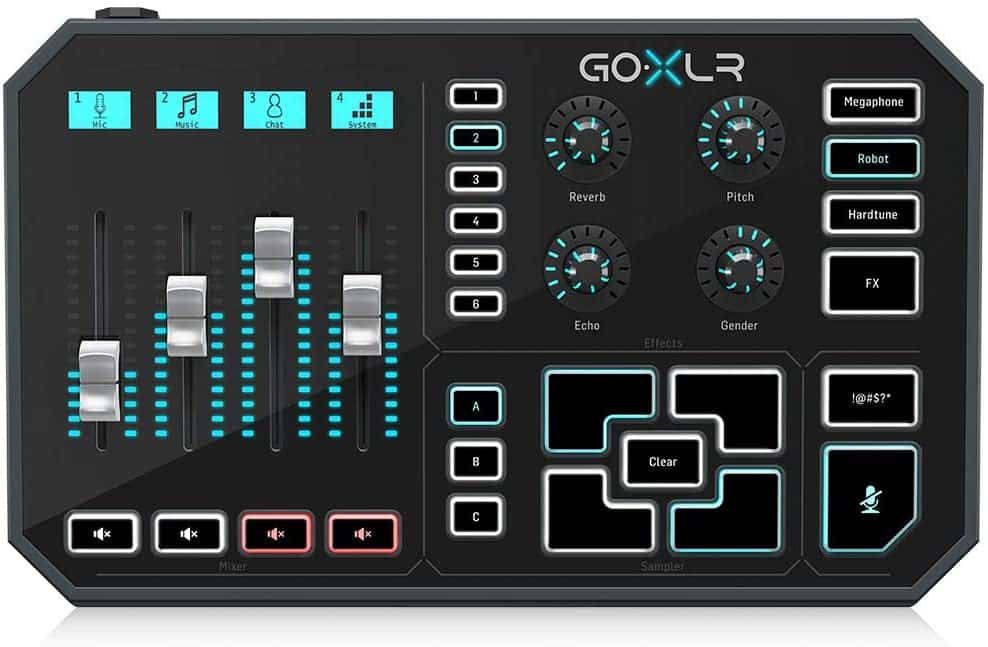 The GoXLR is a multi-channel mixer that gives you the freedom to control your audio signal flow.

The GoXLR features a motorized fader for each channel so you can easily mix mic, game, music, chat, and more. 

It also includes a studio-quality MIDAS preamp giving you professional sound with Phantom Power, EQ, Compressor/Limiter/De-Esser, and Gate.

It also lets you record samples on the fly or load your own files into the Sampler to engage and entertain your community.
What Webcam Does Tfue Use?
Tfue Uses the Logitech Brio Webcam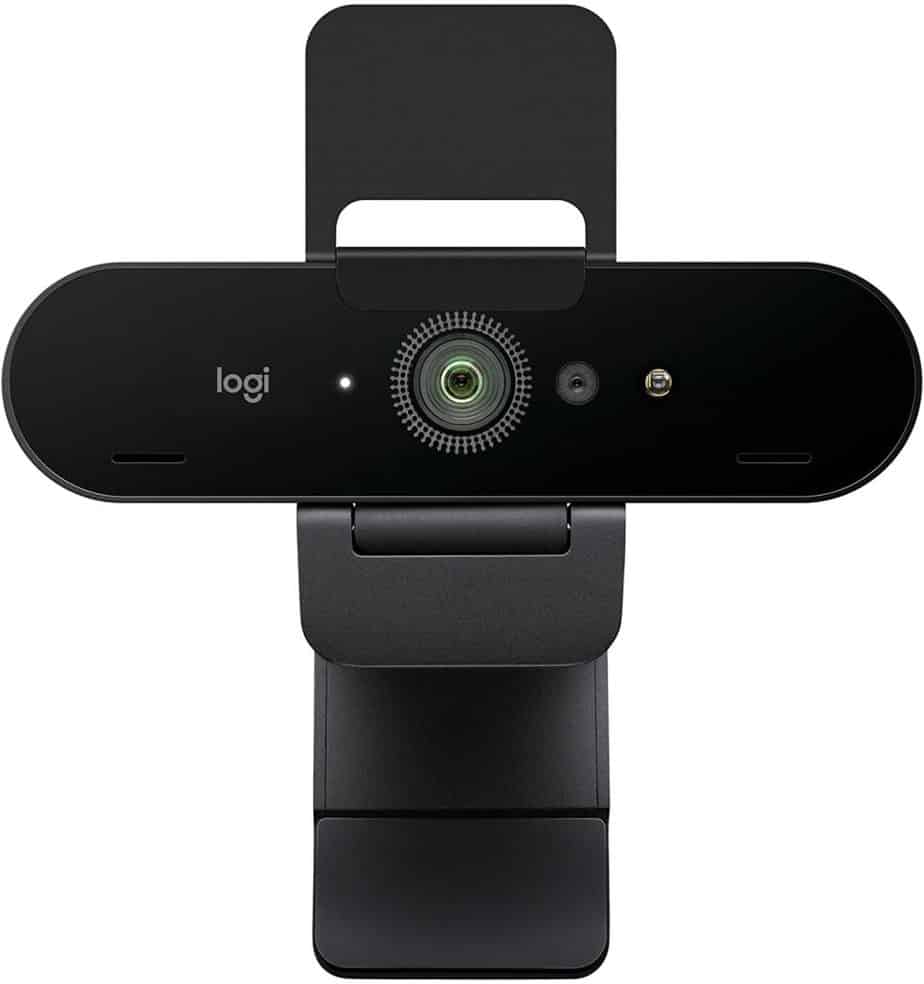 The Logitech Brio Webcam is one of the best webcams to stream with that delivers the best in video quality.

The 4K sensor captures more details than ever before, and HDR gives your photos the professional look they deserve.

Autofocus and HD 5x zoom let you get closer to the action, while RightLight 3 ensures consistent lighting across all conditions.
What Gaming Chair Does Tfue Use?
Tfue Uses the Herman Miller Embody Chair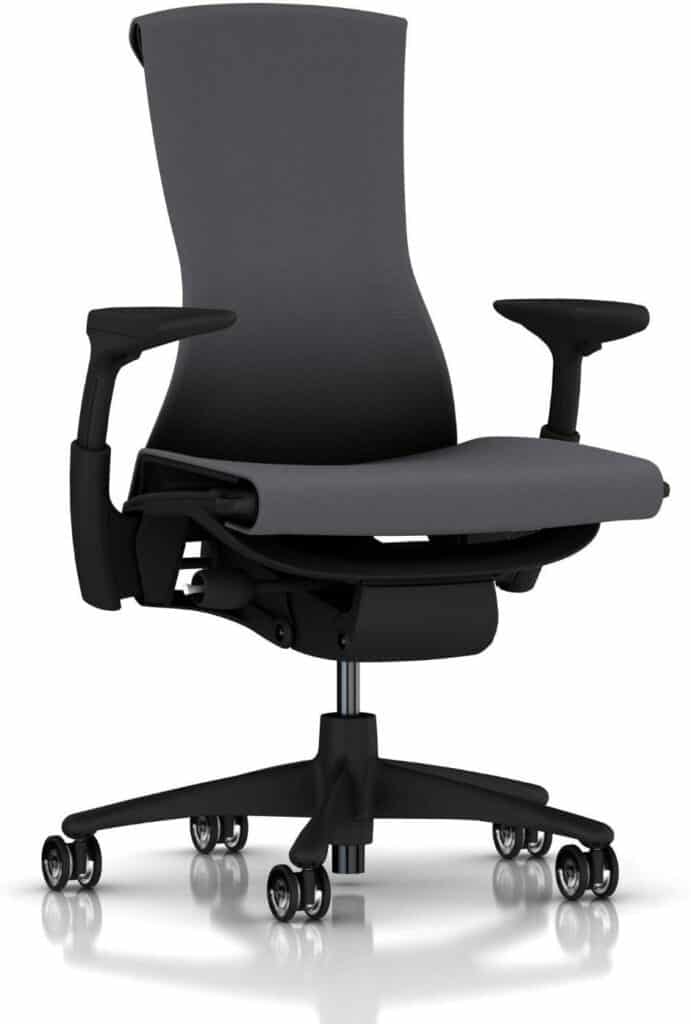 The Herman Miller Chair is a revolutionary work chair that provides the right support for your body, so you can be comfortable and productive throughout the day.

This ergonomically designed office chair offers an innovative back system that supports your spine in its natural shape.

The Embody Chair's Pixelated Support helps you maintain a balanced posture by supporting all of your body's weight evenly.

The backrest is adjustable to ensure proper alignment with your spine and the seat depth is also adjustable to accommodate different leg lengths.

This is the perfect chair for long gaming sessions.

We recommend ordering directly from their site for better deals and customizations.
Continue reading:
Pink Gaming Setup Ideas For Aesthetically Pleasing Gaming Stations
Kawaii Gaming Setup Ideas – How to Create a Cute Gaming Room