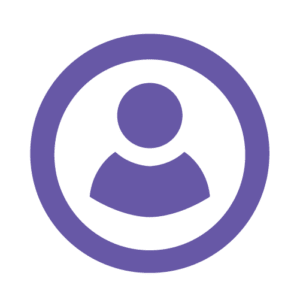 Latest posts by Streamer Startup Team
(see all)
Grab your free Stream Deck icons pack – Aurora by Nerd Or Die today! It's a Name Your Price special, meaning you give what you want for it (even 0$).
Enhance Your Stream Deck Look!
Nerd or Die has graciously put together this stream deck icons pack for streamers for the Elgato Stream Deck products and Touch Portal.

The Free Aurora Stream Deck Icons pack is perfect for content creators that want to organize, improve, and streamline their operation.
Don't Have a Stream Deck? Get One!
The following Stream Deck products are compatible with the free stream deck icons pack:
Table could not be displayed.
All About the Content Creators
The team at Nerd or Die is continuously adding deck stream icons to this pack. You can tell they have content creators and streamers interest at heart.

If you wish to get in touch with them about any icons you think you'd like to see, send them a tweet on Twitter or reach out to them on their Discord.
What Types of Icons Are in the Pack?
There are currently over 220 icons in the Icon pack. They range from game icons to browser icons, to streaming platform icons, to brand icons, to media icons and many more.

Some of them are animated, as well. I will include a list below in the next section. The pack also includes a Photoshop template (.PSD file) that will allow you to create or modify your icons to your liking.
Some of the Included Icons
OBS
Streamlabs OBS
XSplit
Elgato
Streamlabs
Stream Elements
Play Ad
Emote Chat
Create Stream Marker
Create Clip
Open Last Clip
Twitch Slow Chat Off
Twitch Slow Chat On
Twitch Sub Chat Off
Twitch Sub Chat On
Twitch Viewers
Twitch Chat
Color Temperate Warmer
Color Temperate Cooler
Flashback
Mic Off
Mic On
Screenshot
Record Off
Record On
Send Tweet
Youtube
Muxy
Instagram
Twitter
Facebook
Hotkey
Hotkey Switch On
Hotkey Switch Off
Play Credits
Empty Jar
Spin Wheel
Show Media
Studio Mode On
Studio Mode Off
Origin
Epic
Steam
Bethesda
iTunes
AMD
Intel
Nvidia
Volume Up
Volume Down
Mute
Stop
Play
Pause
Next
Previous
Source – Off
Source – On
Audio – Off
Audio – On
Mixer Audio
Scene Element Off
Scene Element On
Switch Profile
Multi-Action
Timer
Clear Chat
Color Temperate Preset
Power
Nintendo
Xbox
Playstation
Facebook
Twitch
Twitter
Dropbox
Google Drive
Google
Email
Discord
Skype
Blizzard
Corsair
Spotify
Firefox
Safari
Microsoft Edge
Chrome
Web Link
Open
Text
Open App
Folder
Light On
Light Off
Brightness Up
Brightness Down
Chat Message
Adobe Suite Apps
Stream Title
Skip Alert
Mute Alerts
Pause Alerts