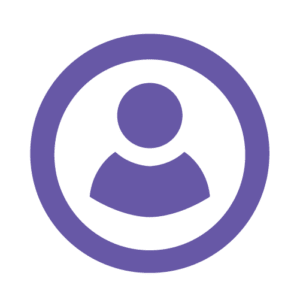 Latest posts by Streamer Startup Team
(see all)
Trying to figure out which microphone is the better option for you? The Blue Snowball vs Yeti review is definitely something you should be reading.
Blue Snowball vs Yeti – Which Is the Best Fit for You?
Are you trying to pick whether the Blue Snowball or Blue Yeti is the right fit for you?
The good news for you is that the Blue brand of mics is very popular with content creators all over the world – the Blue Yeti model more so than the Blue Snowball model. Blue offers studio-grade USB mics that you can use on a computer or a Mac for all of your projects and recordings.
This, in turn, makes either of them a good quality mic to get your hands on. Whether it's your first studio microphone or you already have a mic but are looking to upgrade, both of these are good sound quality mics.
Let's take a look at the comparison table below.
Comparison Table – Blue Snowball vs Blue Yeti
Preview
Our Choice
Polar Pattern
Cardioid / Omnidirectional
Cardioid / Bidirectional / Omnidirectional / Stereo
Preview
Polar Pattern
Cardioid / Omnidirectional
Our Choice
Preview
Polar Pattern
Cardioid / Bidirectional / Omnidirectional / Stereo
Polar Patterns Explained
Omnidirectional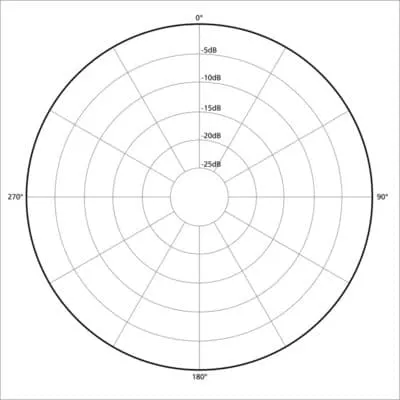 This pattern works and picks up the sound in a 360 degrees range. As a result, it equally picks up the sound of its surrounding, so it doesn't matter where you speak in the microphone, it will all sound the same. If you want something that picks up everything in the room, you want one that has this pattern included.
bi-Direction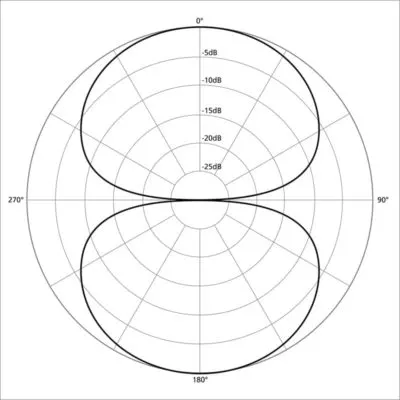 This type of microphone will work by equally receiving the same amount of sound from the front and the back of the microphone (Figure-8 Pattern). This pattern is useful if you have two sound sources to pick up at the same time.
Cardioid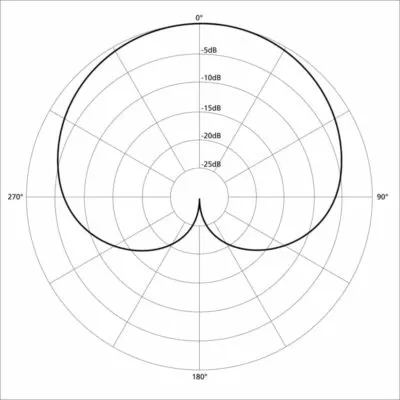 Considered the heart-shaped pattern, this pattern has a tighter pickup. It tends to pick up in a wide range in front of the microphone while minimizing the sound that gets picked up from the back. As a result, it's made to focus on the sound source.
Specs
Two condenser capsules makes recording in many situations possible.
Two pollar pattern selection – cardioid and omnidirectional.
Weights 1 lbs.
Sample Rate of 16-bit/48kHz.
Gain option of -10dB PAD (In the back of the mic).
Perfect entry level microphone for recording, streaming, gaming, etc.
Pros
Budget-Friendly
Easy to Set Up
Lightweight
-10dB Pad for loud environments
Cons
Not as much control as the Blue Yeti
Limited features
Designs and Features
The Snowball has a metal grille that is encased in a type of resin/plastic casing. It comes with an adjustable tripod stand, which is very limited in its height adjustments. This means it will be sitting pretty low on whichever surface it is put on.
It does come with 2 Condensers (1 less than the Yeti), which includes the cardioid and omnidirectional polar patterns. The cardioid pattern also includes a -10dB PAD feature, which reduces the sensitivity of the mic, so that loud sources of your recording come in distortion-free and crystal clear.
There is no mute button on the Snowball mic, but you can find the pattern control in the back of the Snowball.
While the Snowball mic has a fantastic reputation for audio quality and its recording capabilities, it also comes in three color options. You have a gloss black, textured white and brushed aluminum.
It is compatible with any version of windows and macs with its USB plug and play feature. Just plug it right in and start streaming and recording with your Snowball.
Is a Blue Snowball worth it?
If you are looking into getting an entry-level mic, then the Blue Snowball mic is one of the best mics that you can get.
Compared to other mics, the Blue Snowball mic has a crisp and clear sound and makes it one of the top competitors for its price point. But looking at the features that it's missing in comparison to the Yeti, it just can't compete.
The tripod stand also takes up a lot more room than you would expect, so if you have limited desk space, maybe look into investing in a microphone boom arm.
Are Blue Snowball mics good?
The audio quality that this little thing offers is impressive. This is achievable because it offers two polar patterns to choose from: cardioid or -10dB cardioid and omnidirectional. This gives you an excellent all-around recording mic for any number of projects.
The only thing to keep in mind is since the Blue Snowball is a condenser mic, it will pick up a lot of background noise in your room. You will likely always need to make sure you are speaking in front of the Snowball mic to get the best results.
A way to help the Blue Snowball sound better is to have it set up where there is the least amount of sound or try to soundproof the room a little. I'd look into getting a pop filter for it as well.
Also, don't forget to get a microphone boom arm for it as it will help reduce the vibrations your mic picks up from your desk or working area. I'd recommend it for any mics.
Sound Recording Quality
While I can always keep telling you the recording quality sound of these mics is good, it's best left to be seen below. I've looked through a bunch of YouTube videos and found a video giving a good review of the capabilities and sound quality of the Snowball.
Specs
Tri-capsule array – 3 condenser capsules can record almost any situation.
Multiple pattern selection – cardioid, bidirectional, omnidirectional & stereo.
Frequency Response of 20Hz – 20kHz
Sample Rate of 16-bit/48kHz
Gain control, mute button, and zero-latency headphone output.
Perfect for vocals, musical instruments, podcasting, voiceovers, interviews, field recordings, conference calls.
Pros
Has the most functionality
Easy to Set Up
Four polar patterns to choose from
Amazing audio quality
Cons
Picks up background noise if the gain is not setup properly
Large and bulkier
Designs and Features
The Blue Yeti Mic is very flexible with its multipolar pattern support. It features four polar patterns: omnidirectional, bidirectional, cardioid, and stereo. This gives you the versatility to record in any setting, whether it would be for YouTube, streaming, recording sessions, music, vocals, podcasts, etc.

Because it is a condenser microphone, it tends to pick up a lot more noise in front of the mic and background noises, such as fans and keyboard noises, etc.

There are two knobs on the back of the Blue Yeti, and it has a gain control knob and its multipolar pattern knob. Also found on the bottom of the mic, there is a zero-latency headphone output (headphone monitoring option) in case you want to listen to your voice during your projects.

In front of the Blue Yeti, you have the mute button and the headphone volume knob. The Snowball does not have this feature.

The design of the Blue Yeti consists of being a heavy metal mic weighing in at 1.2 pounds (2.2 pounds with the stand). It comes in various colors to fit any style you want.

The Blue Yeti mic stand offers good stability and is nice as it allows it to sit a bit higher up. This, in turn, makes it, so you don't need to hunch over trying to talk into it if you don't get a good mic boom arm (depend on your setup). We always try and recommend everyone to get a boom arm for their setup.

Using a boom arm does have its advantages, but using them with the Blue Yeti can cause some issues because of the weight of the mic. Check out our Best Microphone Boom Arm review if you want to go that route (we show which boom arms can support the weight).
Is the Blue Yeti Better Than the Snowball?
Is the Blue Yeti worth it? In mostly every way… yes. If you have the money to spare, I would consider upgrading your purchase to a Blue Yeti.

The sound quality for your recordings is a lot better as it has three condenser capsules vs the two from the Snowball. It also offers four different polar patterns compared to the two of the Blue Snowball.

Especially being able to control your gain, mute yourself, and listen to your recording directly from the Blue Yeti is a big advantage compared to the Blue Snowball. This will enable you to customize the way you sound while you are gaming, podcasting, singing, or recording any of your projects.

As stated before, condenser mics will pick up a lot more noise in the background, but with the Blue Yeti, there are some things that can be done to help reduce the amount of noise it picks up. Changing polar patterns typically doesn't help very much.

What you want to do is turn your gain down as much as you can while raising the windows audio USB mic volume in the device settings. The more you turn up your gain, the more environmental noises you will hear. You typically want to be talking around 6 inches in front of the mic.

You can't do this on the Blue Snowball mics.

I found that also using a pop filter and an Acoustic Foam cover for the mic itself helps as well.

These mics can work amazingly in noisy recording environments if they are set up properly.
Sound Recording Quality
As mentioned above, the recording quality sound of these mics is good, and it's best left to be seen below. I've looked through a bunch of YouTube videos and I found a video giving a good review of the capabilities and sound quality of the Yeti.
In Conclusion – Blue Snowball vs Yeti
The Blue Yeti is our choice as the superior product between these two mics. It offers better sound and recording quality. Compared to the Blue Snowball, Blue Yeti has a headphone output with voice feedback and has more options to set it up specifically up to your preferences (Gain knob, more polar patterns, etc.

That being said, it is around two times the price of a Snowball. But I want to make it clear it is not two times better than the Snowball.

If you just want a cheap starter quality mic, you'll find no issues with the Snowball, and if you don't want to cut any corners and you have the funds available, the Yeti is what we would recommend.

Check out our top 5 compilation review of the Best Microphone For Streaming.
Frequently Asked Questions
Does the Blue Snowball Work With Windows 10?
Yes, it does. It is plug and play on any windows and mac device, which makes it easy to start recording right away.
Do You Need a Pop Filter for the Blue Yeti?
While you do not technically need one, it does help filter out any "popping" noises when you speak in the microphone.
Can You Put a Blue Snowball on a Mic Stand?
Yes, you can. It should typically fit most mic stands or boom arms. I would highly recommend a boom arm with a shock mount to reduce the vibration of your desk or working surface transfer into the Snowball.
How Do I Optimize My Blue Yeti?
The Blue Yeti has a lot of extra audio options vs the Blue Snowball. The gain control is a big factor as this is what helps you get rid of most background noises and make it only pick up your voice.

Most of the time, people have too much gain on their Yeti. You want to turn it all the way down, then raise the volume from your USB mic audio device settings and make sure to speak about 6 inches away from the microphone.

The sensitivity of a condenser microphone can be problematic if you don't properly adjust it. Most people set the gain at 50% or worse, and they turn it up even more! This will cause you to pick up everything around you.

Getting an Acoustic Foam that fits the Blue Yeti will also provide less noise from getting to your mic and might help provide a "cleaner" sound.
Continue reading:
HyperX QuadCast vs Blue Yeti – What's the Best Mic?
xQc Gaming Setup Guide – Getting to Know xQc