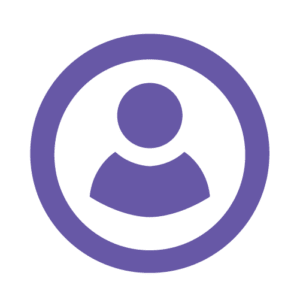 Latest posts by Streamer Startup Team
(see all)
Are you confused regarding which USB mic you should buy? Then check out our complete review of the Blue Yeti vs AT2020 and clear your doubts.
Stuck Trying to Find a Good Quality Microphone?
Trying to decide which one of these mics you should get?
Whether you're a content creator, streamer, podcaster, or a singer, a good USB mic is something that you just can't do without.
Trouble is, with so many equally-matched options available in the market, it can be tough to settle on the right one. But you don't have to worry, we're here to help you out.
The build quality of the Blue Yeti mic and AT2020 mic offers exceptional sound quality and amazing frequency response when recording audio for its user. But there are noticeable subtle differences between the two that must be taken into consideration.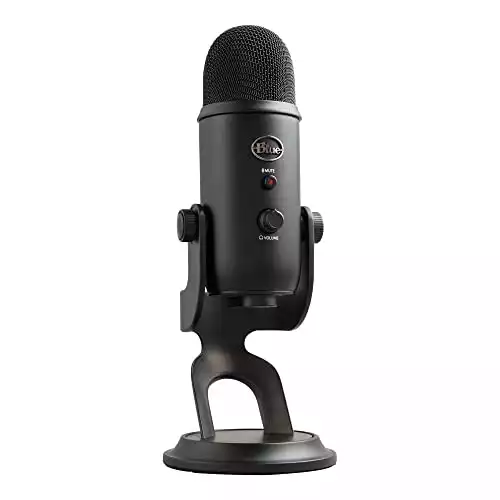 Blue Yeti Microphone | Amazon
Yeti is the world's #1 premium USB mic, producing clear, powerful, broadcast-quality sound for music, podcasts, Twitch streaming, YouTube videos, and Zoom calls.
Buy at Amazon.com
We earn a commission if you make a purchase, at no additional cost to you.
12/04/2023 10:43 pm GMT
That being said, the Blue Yeti vs AT2020 do have their pros and cons in regards to how you will be using them which might play a factor in deciding a favorite.
So, which one is right for you, and how can you decide?
To make the process easier for you, we've decided to compare both the products below. By reading through this, you'll be able to make a clear decision regarding which one is best for your needs.
Comparing The Specifications – Blue Yeti vs AT2020
Preview
Best All-In-One
Best Budget
Polar Pattern
Cardioid / Bi-Directional / Omni-Directional / Stereo
Best All-In-One
Preview
Polar Pattern
Cardioid / Bi-Directional / Omni-Directional / Stereo
Best Budget
Preview

Specs
Tri-capsule array – 3 condenser capsules can record almost any situation.
Multiple pattern selection – cardioid, bidirectional, omnidirectional & stereo.
Frequency Response of 20Hz – 20kHz
Sample Rate of 16-bit/48kHz
Gain control, volume control, mute button, and zero-latency headphone output.
Perfect for podcasting, streaming and voiceovers.
Pros
Perfect for voice recording and streaming
Built-in analog to digital conversion
Built-in headphone amplifier
Solid build quality
Cons
Not great for musical recordings
Heavy and bulky product
If you're an audio/visual content creator, you just can't ignore the Blue Yeti. One of the best USB microphones in the market, the three capsule construction of the device makes it an utterly reliable piece for voice recording.

As mentioned above, the Blue Yeti is a USB mic, which means it can only be used with computers and devices that have a USB interface. On that note, we must mention that it also has a Pro version that comes with both USB and XLR outputs.

One of the best things about this mic is that it has four different polar patterns (omnidirectional, bidirectional, cardioid, and stereo). Plus, it comes with an integrated headphone amplifier. All this makes it one of the best mics for vocal recordings such as interviews and podcasts.

Perhaps the biggest highlight of the Blue Yeti is that it has the option to come in multiple color selections and it has its own heavy mic stand. This stand is pretty solid and sits higher up which will make it easier to talk into the mic.

On that note, we'd like to mention that it's best if you get a separate boom arm that can support the weight of the Blue Yeti. This is because default mic stands are prone to picking up surface vibrations, which add to the noise. A boom arm with a shock mount will absorb these vibrations and remove them.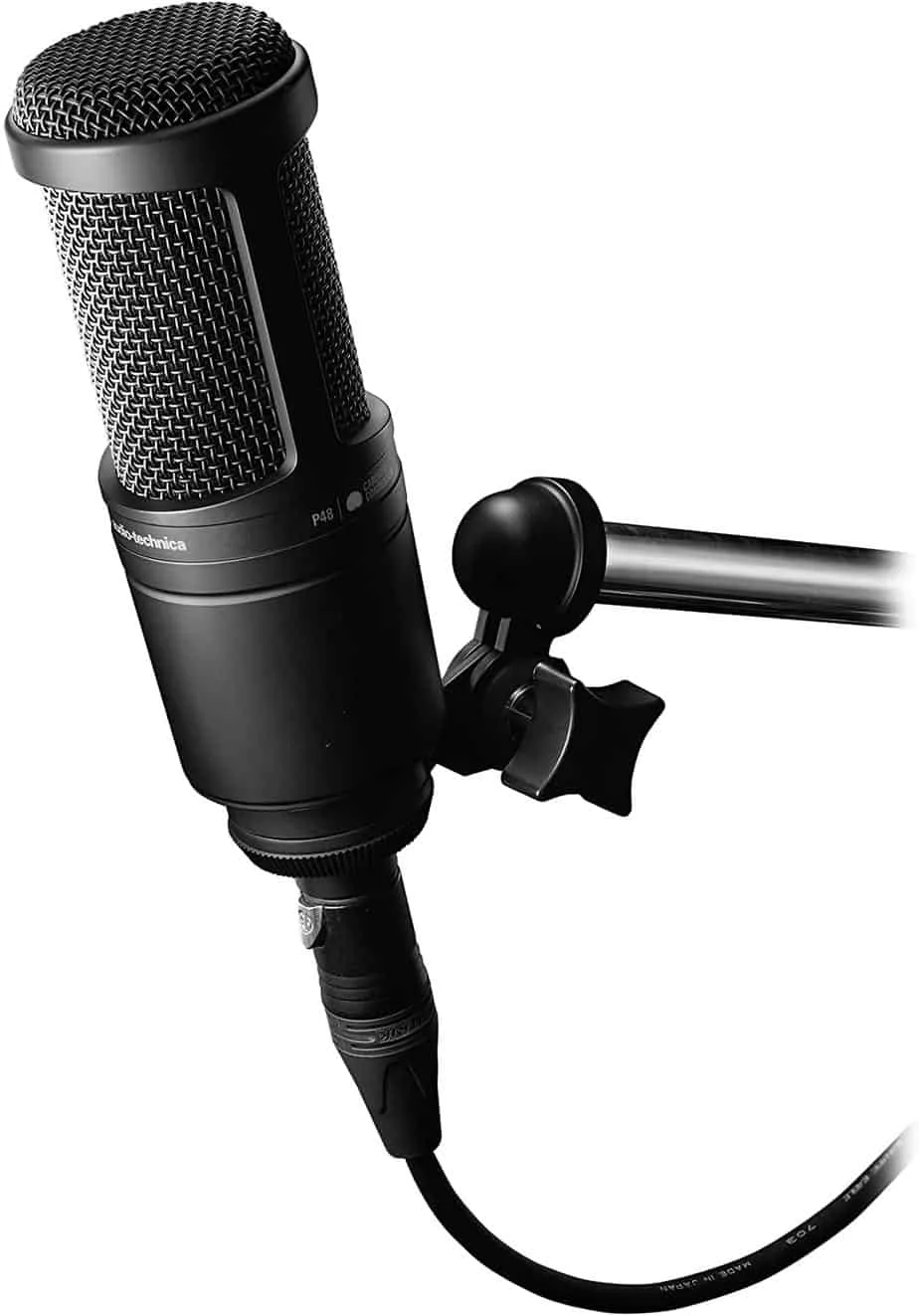 Specs
Uses the cardioid polar pattern which reduces pickup of sounds from the sides and rear.
Custom engineered low mass diaphragm provides extended frequency response (20Hz-20kHz) and superior transient response
Requires an audio mixer with Phantom Power to power the mic
XLR Input (Not USB)
Lightweight (0.75lbs) and goes well with most boom arms
Perfect for streaming, youtube, voiceovers, interviews, etc. (Everything in front of the mic only)
Pros
Great sound quality
Reliable, High-quality and affordable
Flatter frequency response
Amazing for vocal and musical recordings
Cons
Self-noise rate is slightly higher than usual
No customization controls on the mic
The AT2020 is also a condenser mic, but it comes with an XLR interface and needs a USB Mixer with 48V phantom power to operate, although there is a USB mic of this model: the AT2020 USB+ which has the same qualities of this microphone.

Perfect for musical recording, the AT2020 is also great for live streaming and speech recordings.
With a relatively flat frequency response and no additional switches or controls, this is a rather simple mic to operate. Using it, you can easily record musical and vocal pieces on your computer.

However, it has only one polar pattern, which is something we would like to see improved. But it is light compared to the Blue Yeti and has a pretty high SPL handling. Plus, it has an excellent dynamic response, making it ideal for recording nuanced yet louder sounds.

When it comes to its overall build quality, the AT2020 is well designed. The front grille of the mic is exceptionally durable and helps to protect the mouthpiece from damage. It even has a separate frame that sits on top of the grill and protects it.

What's more, the AT2020 uses Neodymium magnets to establish pickup patterns. Plus, the diaphragm is well-manufactured and can efficiently deal with high levels of sounds.

The Audio Technica AT2020 mic has incredible sound quality. It's only limited by only being able to use the cardioid pattern. The difference is, the AT2020 is built for improved isolation as this is its primary function.
Detailed Comparison
Now that you're all acquainted with the basics of the two condenser microphones, we will delve deeper into the comparison and see what makes each tick. To make sure we cover all the bases, we're going to take each and compare them across design, performance and related parameters.
Design And Build
The AT2020 has an elegantly simple design that's made to give it a high-end look. The mic comes only in black, but the high-quality finish ensures that you can't help but notice it. Add to that the robust, cast-iron build, and you've got a product that promises durability.

The mic capsule is protected by a wire mesh, which provides fundamental protection to the capsule. Dimension-wise, the capsule is only 16mm, which makes it slightly smaller than the standard.

When it comes to design, the Blue Yeti is similar to the AT2020, yet not the same. The mic sports a slightly retro design, complete with a broader base that provides reliable support.

The mic arm is adjustable according to the user's needs, and there's the option of different color choices for the Blue Yeti. What's more, the mic comes with a stand, which means you won't have to spend extra on one.

If you're trying to decide the winner in this category, there's no clear answer; it all depends on your personal preference. However, we think the Blue Yeti is somewhat ahead of the AT2020 in terms of ease of use.
Audio Recording Capability
Next, we come to the audio recording capability of these condenser microphones, one of the significant determinants of a mic's success.

In this regard, the Blue Yeti scores big, for, in addition to the usual cardioid recording mode, it also comes with three other polar patterns, which makes it stand out from other USB mics.

This allows it to record sounds from all directions equally, making it perfect for recording ambient sounds during game streaming. Also, the omnidirectional feature makes it just right for podcast interviews.

On the other hand, the AT2020 can only record in the cardioid mode, which means the sound source must be placed directly in front of the mic.

This makes it better for recording musical instruments and songs. Also, the AT2020 performs best when used by only one person at a time.
Polar Patterns
Now we come to one of the most important aspects of a mic: the four polar patterns.

The AT2020 has only a single polar pattern, namely the cardioid one. There's no support for omnidirectional or bidirectional recordings.

In contrast, the Blue Yeti supports a massive four polar patterns:
1. Cardioid
This polar pattern allows the recording of sounds from directly in front of the mic. Though unwanted sounds from background noises are also captured at times.

This pattern is best suited for recording a frontal conversation and narration.

In general, any recording pattern that requires the user to talk in front of the mic.
2. Stereo
This polar pattern record sounds from the left and the right sides of the mic to deliver an excellent stereo effect. This mode is best suited for recording instrumental music and can provide a consistent, concert-like feel.
3. Bi-directional
This is a significant highlight of the Blue Yeti, for bidirectional mics are hard to come by.

The bidirectional polar pattern allows the recording of sounds from two directions simultaneously. This makes it ideal for recording conversations, as in a podcast interview between multiple people.
4. Omnidirectional
Finally, as its name suggests, the omnidirectional pattern allows the picking up of sounds from all directions.

This mode can be used to record ambient sounds and background noises when required.

Naturally, with so many polar patterns, the Blue Yeti becomes one of the best recording versatility choices.

While you probably won't need all these modes, it's still excellent to have so many choices.

The AT2020 certainly has better sound isolation properties, which is expected since it's a condenser mic. This means you'd be best off using it indoors in a closed environment setting where the ambient/background noise can be controlled.

From the above, it can be safely said that the Blue Yeti is the winner in this category.

It offers more polar patterns, but it also handles ambient noise better than the AT2020. Plus, it also has better clarity and sound output, making it suitable for a wide range of uses.
Frequency Response
The frequency response is a good measure of the sound capturing ability of the mic, and most condenser mics come with a 20Hz to 20KHz frequency response range.

This means both the AT2020 and Blue Yeti fall within the same bracket.

When it comes to sound sensitivity, the performance of both the mics is considered comparable. However, there is a subtle difference in the representation of frequencies.

While the response of the AT2020 is relatively flat, the Blue Yeti has a slightly scooped response.
Portability / Weight
When it comes to portability features, the AT2020 wins hands down. Weighing at only 12.1oz, this is an extremely lightweight option.

Compare that to the heavy, 1.2lbs weight of the Blue Yeti mic. Then you add 1lbs for the mic stand, and you've got a pretty heavy set up.

This means that if you're going to record in a static environment where there's less need to move around, the Blue Yeti can serve you well.

However, in a setup where you need multiple recording angles, the AT2020 will undoubtedly serve you better.
Control Buttons
Another significant difference between the Blue Yeti vs AT2020 lies in the amount of physical control that each allows the user. Here also, the Blue Yeti is ahead and has a pair of physical buttons on the mic itself.

One of these is the mute button, which effectively stops the recording process whenever the user wants.

This allows the user to record only those parts of the audio which they want to. Plus, it also enables the user to mute something quickly.

The second one is the volume button, which allows easy changing of the recording volume.

The volume can easily be changed using software, but this provides a nifty method to achieve it easily. Compared to that, the AT2020 doesn't come with any physical controls at all.
Compatibility
Both models are compatible with the latest Windows and Mac OS platforms. This means they can be used on any computer running these operating systems.

For the regular AT2020, you will need a USB mixer compatible with the operating system you will be using it on. You won't have this issue with the AT2020USB+ model as it is plug and play with any OS.
Pricing
Next, we come to the all-important question of pricing, which is of prime concern to all content creators.

After all, everyone wants to get an excellent product for less, which usually takes some actual amount of research.

However, with these two options, you don't have to worry about breaking the bank. Both of them offer solid value for money, and you can undoubtedly get discounts if you buy online during sales.

That being said, there's no denying that the AT2020 is less expensive than the Blue Yeti.

Both mics have got enough merits of their own and are bargains at their respective price points if you ask us.

Here it would be wise to remember that the AT2020 needs a Mixer, which must be bought separately. Based on the mixer's price that you buy, the total cost might exceed that of the Blue Yeti.

Now that we know the significant differences between the Blue Yeti and AT2020, let's try to get a clear understanding of how each one performs.
Blue Yeti – Performance Analysis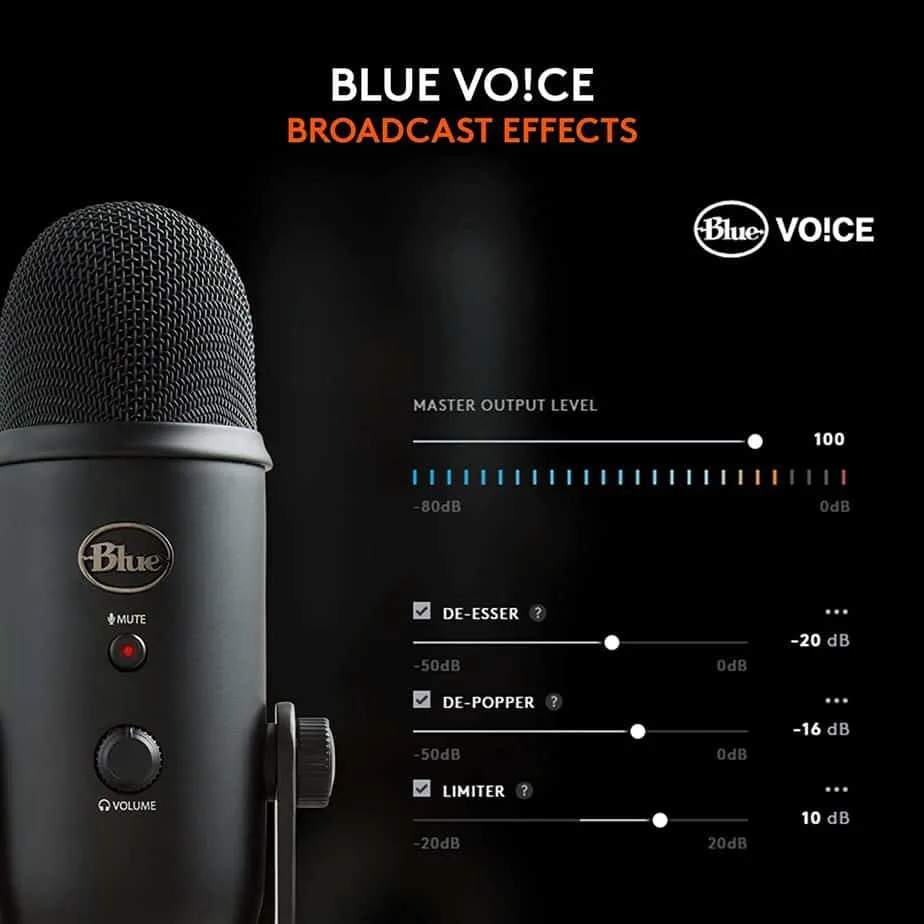 Performance-wise, the Blue Yeti is feature-rich yet simple enough to use.
Most users don't need any technical knowledge to be able to handle it. The mic can be easily connected to a computer and used without any driver or latency problems.
As it has four polar patterns, multi-directional sound pickup is not a problem for this mic. Plus, its extreme versatility is suited for podcasts, vocal recordings, streamers, and content creators.
As we've already mentioned, this mic is best suited for voice-based recordings only. And even though the stereo pickup pattern can come in handy when recording instrumentals, the sound quality is still not as crisp as you'd like it to be.
This, of course, doesn't mean that the mic isn't a fabulous choice. In fact, to the untrained ear, there'll probably be no difference in the recordings. This is still one of the best USB microphones out there.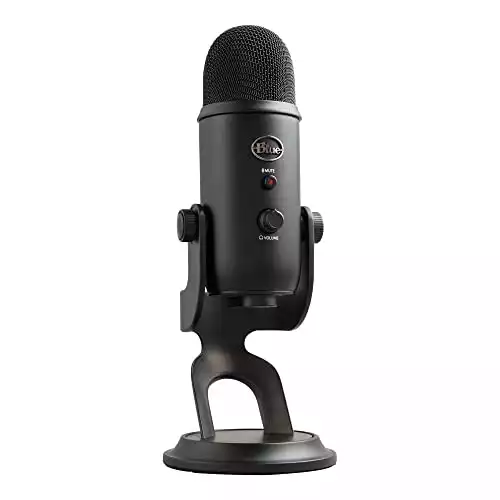 Blue Yeti Microphone | Amazon
Yeti is the world's #1 premium USB mic, producing clear, powerful, broadcast-quality sound for music, podcasts, Twitch streaming, YouTube videos, and Zoom calls.
Buy at Amazon.com
We earn a commission if you make a purchase, at no additional cost to you.
12/04/2023 10:43 pm GMT
AT2020 – Performance Analysis

When it comes to sound quality, the AT2020 is genuinely exceptional.
Considering that this is one of Audio Technica's most basic offerings, that's saying something. However, the recordings can get a bit crispy at times.
Vocal recordings are almost perfect with this mic, and instrumental sounds are also captured impeccably.
If the Cardioid pattern is what you're going to be using mostly, the AT2020 can be your best bet.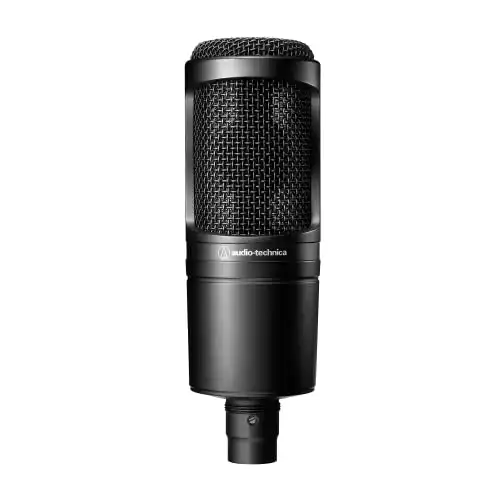 Audio Technica AT2020 Microphone | Amazon
With rugged construction for durable performance, the microphone offers a wide dynamic range and handles high SPLs with ease. The AT2020: the new standard for affordable side-address studio condensers.
Buy at Amazon.com
We earn a commission if you make a purchase, at no additional cost to you.
12/05/2023 05:15 am GMT
Content Suitability
As far as content creation goes, the Blue Yeti is perfect for all kinds of recorded content. The consensus is that it's best for podcasters and YouTube streamers, though you can use it for any recording as such.
If you're looking for a reliable yet straightforward option and don't want to trouble yourself with preamps and mixers, the Blue Yeti will serve just right.
In regards to the AT2020, this one too is ideal for all kinds of content creators, especially those who like crisp and clear recordings.
The mic works perfectly for vocals and musicals, though if you ask us, it performs much better on the music front.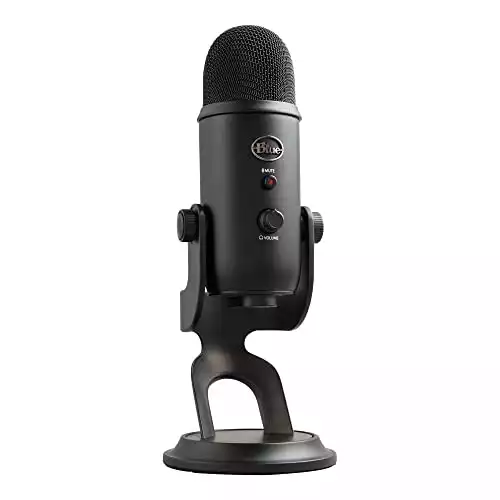 Blue Yeti Microphone | Amazon
Yeti is the world's #1 premium USB mic, producing clear, powerful, broadcast-quality sound for music, podcasts, Twitch streaming, YouTube videos, and Zoom calls.
Buy at Amazon.com
We earn a commission if you make a purchase, at no additional cost to you.
12/04/2023 10:43 pm GMT
In Conclusion
We've looked at a detailed comparison of the Blue Yeti vs AT2020 and gained a clear understanding of how they perform. We've also taken a look at which one is better for specific content creation tasks.

But which one should you get?

Now, that's the question worth a million dollars, but we're going to attempt to answer it anyway.

If you've been paying attention throughout this discussion, you'll understand that the Blue Yeti is the undisputed winner in this battle and is one of the best USB mics to have.

With multiple polar patterns, durable design, and better value for money, the Yeti offers almost everything you could want from it.

However, at the end of the day, the AT2020 is not a bad option for those looking for crisp vocals or just to record music. It's simple, efficient, and cost-effective. Plus, you get better sound quality and the Audio Technica edge.

Check out our top 5 compilation review of the Best Microphone For Streaming.

So, just grab the one you like and get creative!
Continue reading:
Best Microphone For Streaming – Top 5 List in 2022
5 Best Microphone Boom Arms for Gaming – Best Boom Arm for 2022
Best Walmart Gaming Desks – My Top 6 Picks to Enhance Your Gaming Experience